Stunning Red Bull RB18 show car simulators to go on sale via F1 Authentics
Red Bull have partnered with sports memorabilia specialist Memento Exclusives to offer up some very special show car simulators based on their ultra-successful RB18 car – giving F1 enthusiasts the opportunity to bring the racetrack into their homes.
Red Bull won a staggering 17 races from 22 with the Adrian Newey-penned RB18 in 2022, while Max Verstappen stormed to a second successive drivers' title and team mate Sergio Perez chipped in with a contribution to the constructors' crown.
READ MORE: Alfa Romeo's 2023 launch showcar goes up for auction on F1 Authentics
Now Red Bull's design is being honoured with a pair of static show car simulators, which will be manufactured using the same process as genuine F1 cars at Memento Exclusives' HQ in Northamptonshire in the UK.
The simulators will be available in two special editions: 'The Champions Edition' and 'The Race Edition', with the former featuring a front wing assembly and both coming with the option of either Verstappen or Perez-themed liveries.
The simulators, priced at RRP £99,999 for The Champions Edition and RRP £74,999 for The Race Edition, will be available to buy directly from the official F1 memorabilia e-commerce platform, F1 Authentics – with the first deliveries expected this month.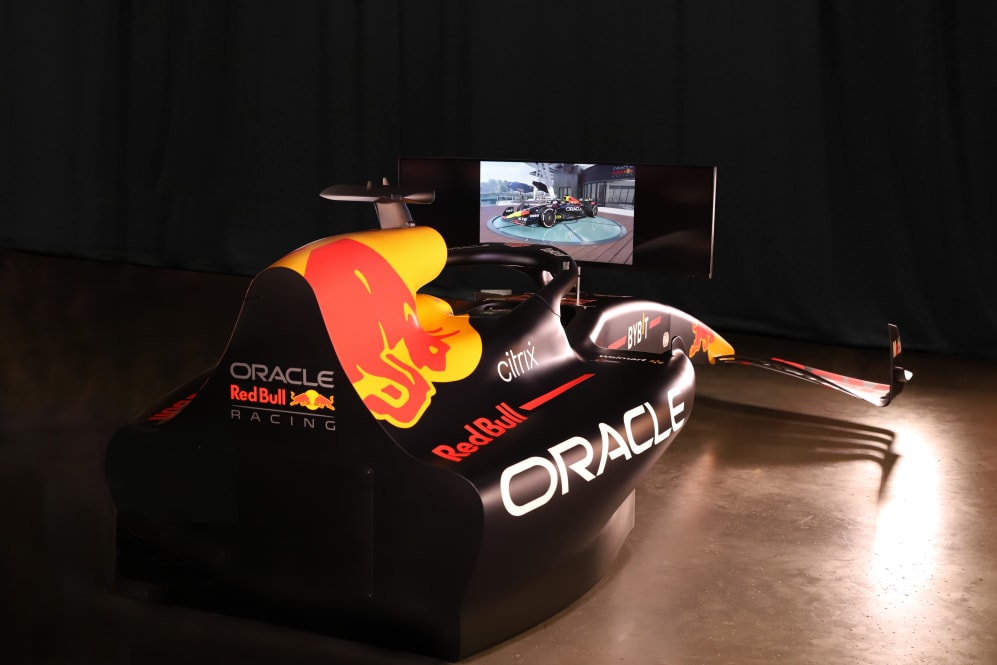 "We are delighted to have co-created a unique sim racing experience that puts drivers in the cockpit of the championship-winning RB18," said Red Bull Team Principal Christian Horner.
"Driving a Formula 1 car is something most of us can only dream of, but this simulator is as close as it gets to the real thing. Memento Exclusives have recreated the car to bring the track into your home."
READ MORE: Horner lauds Red Bull for 'phenomenal' start to 2023 but expects rivals 'to come back hard' in future races
Barry Gough, Founder and CEO of Memento Exclusives, added: "We are delighted to finally share news of this exciting partnership with Oracle Red Bull Racing.
"It's an honour to be producing these exceptional RB18 show car simulators that celebrate and represent their 2022 F1 championship-winning season.
"To be trusted to build and sell Oracle Red Bull Racing-branded simulators underlines our team's credentials and the trust that the team has in us. This marks our first partnership with the team and what a brilliant way to do so."