Styrian GP victory 'a great way to bounce back' after opening weekend struggles, says Hamilton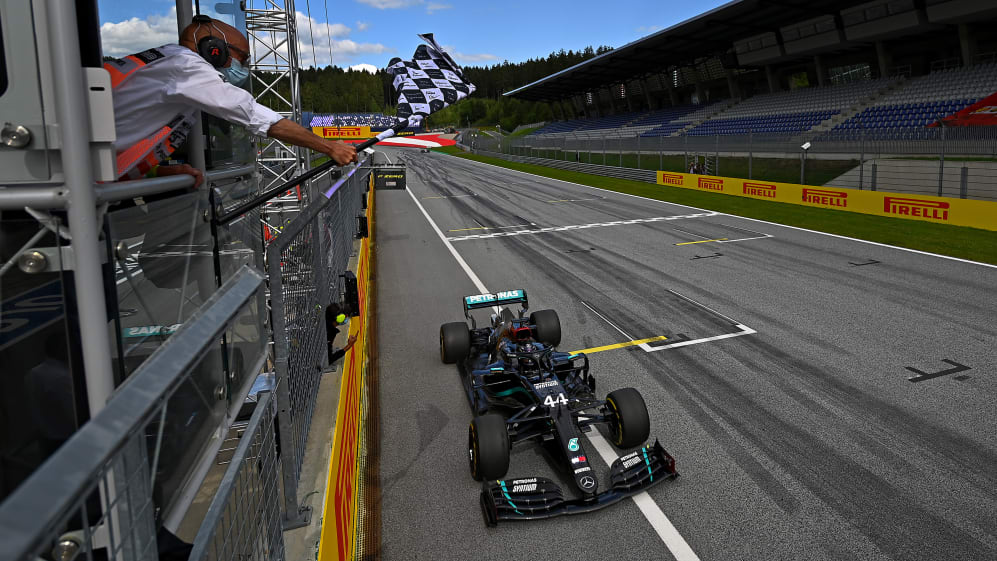 Lewis Hamilton has a habit of coming back fighting, and he did just that as he took his first victory of the season in the Styrian Grand Prix, the reigning world champion saying the win was "a great way to bounce back" having failed to shine last time out in Austria…
The opening weekend in Austria was messy for the Mercedes driver, the Briton picking up a penalty in qualifying and another in the race as he ended up fourth in the classification.
READ MORE: Hamilton eases to Styrian Grand Prix victory over Bottas as Ferraris collide
But he upped his level at the Red Bull Ring this weekend, excelling in qualifying as he took pole by a staggering 1.2s and then comfortably controlling the race to take his 85th career win and 51st from pole.
"I'm so grateful to be back in first place," said Hamilton, who is now six points behind Mercedes team mate and championship leader Valtteri Bottas. "It feels like a long time coming. To come back in this weekend after a difficult weekend last weekend, this is a great step forward."
Once Hamilton got cleanly away from pole, he gradually pulled out a gap to Max Verstappen in second before managing his pace for the remainder of the race. That said, Hamilton still praised the threat from Red Bull, who have emerged as their strongest challengers.
"It's never easy," said Hamilton. "It was a challenge for us as a team, especially with the Red Bulls picking up pace on Friday. We had some issue which we were able to rectify from Friday afternoon and also the team did a fantastic job over the week to improve on some of the issues we had during the last race and we were able to attack more and utilise the car.
"Max was quite quick today, it shows they're not a pushover. I think they've done a fantastic job. We have to stay on our toes. Hungary is next up and Red Bull is usually very strong.
"But otherwise, it's been a great two days and a great way to bounce back from a difficult first weekend, when Valtteri was incredibly strong."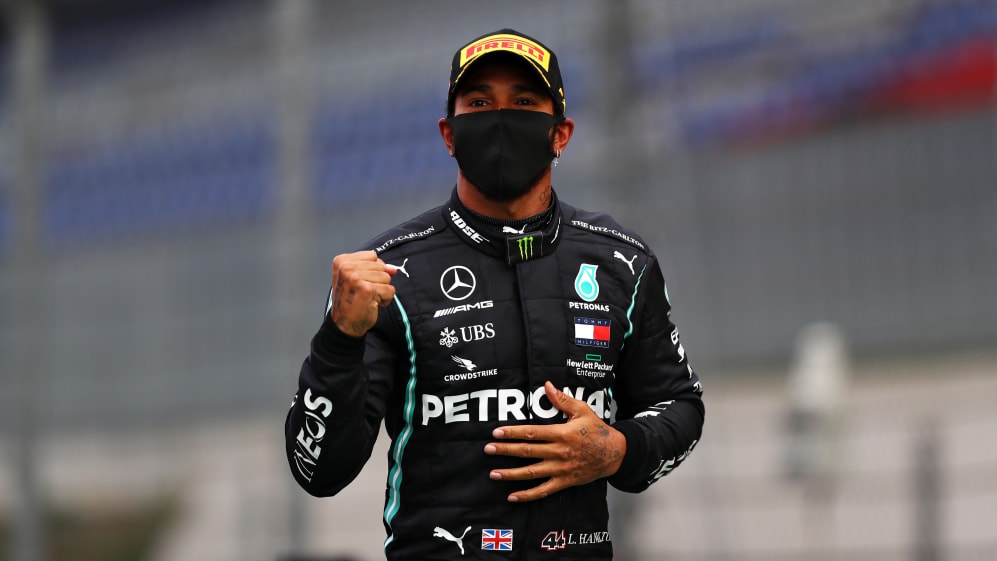 And there was good news on the gearbox front, with Hamilton saying the issue – which affected their pace in the season-opener and forced them to steer clear of the kerbs – was "not a problem" on Sunday.
READ MORE: Mercedes need to stay off brutal kerbs to avoid repeat of Austrian GP 'headache' admits Wolff
"The guys did a great job during the week understanding what the issue was," he said. "It was nothing major, but it could have had large consequences. They did a great job to rectify it and we haven't really heard them mention it since we started the weekend, so we were able to drive as normal today."
Incidentally, this was Hamilton's 152nd career podium, moving him to within just three of legend Michael Schumacher's record, and it was his first in Austria since 2016.