SUNDAY CONVERSATION: Canada's man of action, Francois Dumontier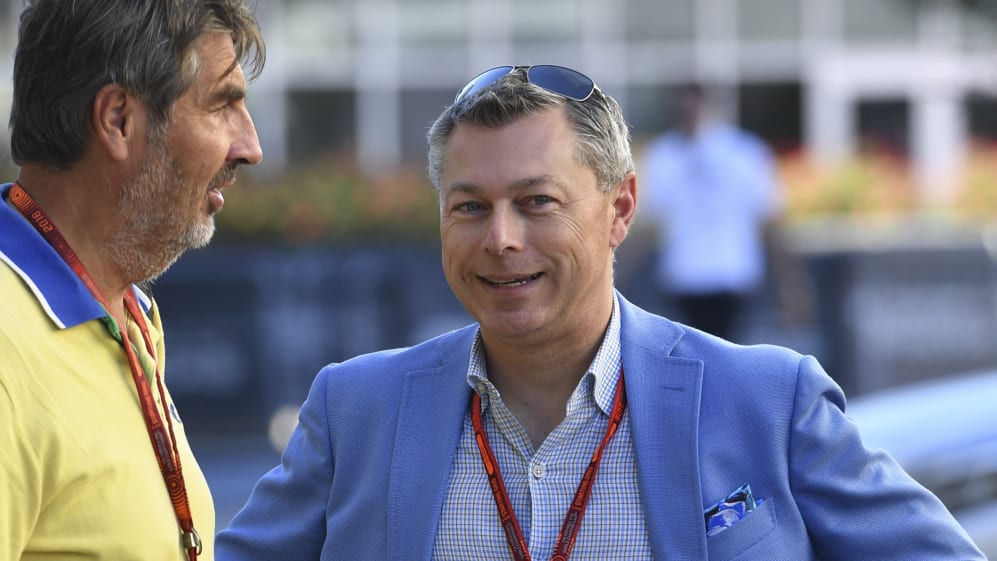 The Canadian Grand Prix remains one of the most popular stops on the calendar, with fans, teams and drivers united in their love of the event. David Tremayne catches up with race promoter - and committed Gilles Villeneuve fan - Francois Dumontier to find out what makes the event such a success, development plans for the Circuit Gilles-Villeneuve and the lure of Montreal…
If you caught a glimpse of a busy figure bustling across the television screen during the Canadian Grand Prix, shaking hands and conversing with all manner of people, chances are it was Francois Dumontier, the man tasked with the organisation and promotion of one of F1's favourite races.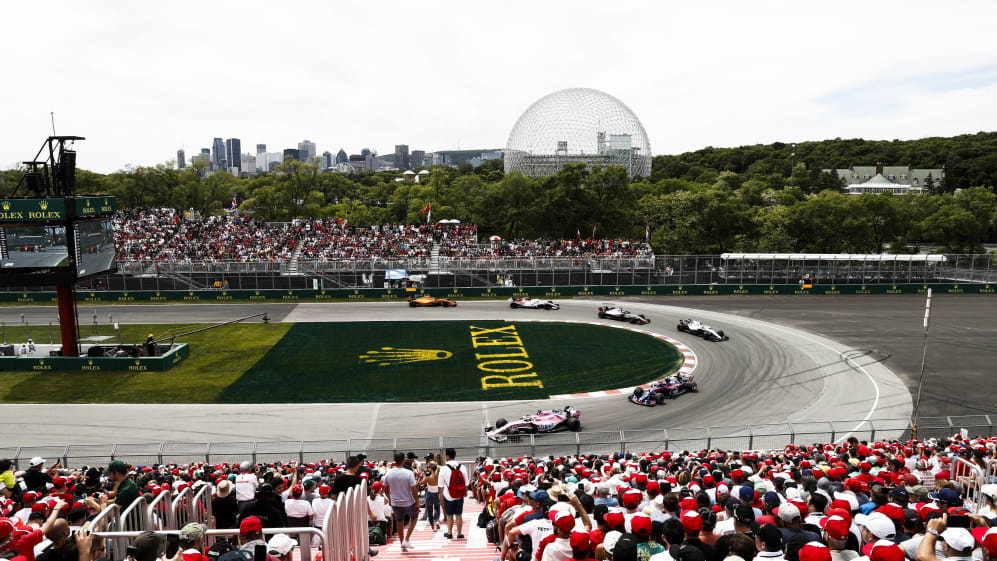 In 2010, after the hiatus in 2009, he took over from the indefatigable Normand Legault, who had been in charge for so many years, as the race returned to the calendar.
For many years the circus has become used to the narrow paddock, forced upon the organisers by the layout of the Circuit Gilles-Villeneuve where the main straight runs parallel with the Ile Notre Dame's old Olympic rowing basin, which is more famous these days for the F1 Raft Race. This year some judicious use of pontoons saw the paddock expanded and the team's hospitality units usefully expanded, but the big changes are coming for 2019 with the creation of a dramatic new pit garages and offices structure. Critics say it is long overdue, though the old buildings have always had a rustic charm that was a throwback, part of the track's unique character. But Dumontier wants to create something spectacular, to give the venue a fresh signature.
"We were hoping that three years ago we would have the new garages," he says. "This year we have the paddock upgrade, which is great. The team comments are pretty good, but our big reconstruction will be starting right after the race.
"This is, not a dream come true, but almost. Those garages were built in 1988, 31 years ago. They did their job. But it's time now to get into the new era of Formula 1, with a new building. I wanted to see something so on TV you would say, 'This is Montreal.' I think we did achieve that with the architect. I do love the job they did.
"And the changes will start right after the race, because within two or three weeks we're going to tear down the old garages and start over again, and considering that some time [of the work] will be our winter, that is tough. It could be a challenge. But it will be ready for the 2019 race, to give a new vision."
Earlier this year, temperatures in Montreal hit minus 37 degrees Celsius…
There are moves to create a more sensible calendar, with races tending to be batched by geographical location to ease travel and make the whole thing more cohesive and logical, but Canada may need to be an exception.
The north and central American leg is scheduled for October with Texas and Mexico, but while it might be more logical to move Canada closer to that, their June date helps avoid a brutal time weather-wise.
"I remember back in 1978, when we first started racing in Montreal, Gilles Villeneuve won the race and some snowflakes were falling," Dumontier says with a laugh. "On the podium he was wearing an overcoat…
"Here in Canada, Montreal, Quebec, the Grand Prix being in June is the kick-off of to the summer season. And since we moved from October to June back in 1982, it's been really, really popular. And that date is one of the reasons it's so popular, because the thing about it is that people are coming out of a long winter, or a tough spring, and they've got the Grand Prix and you kick-off of the summer with it. So it's strategy to have it running then."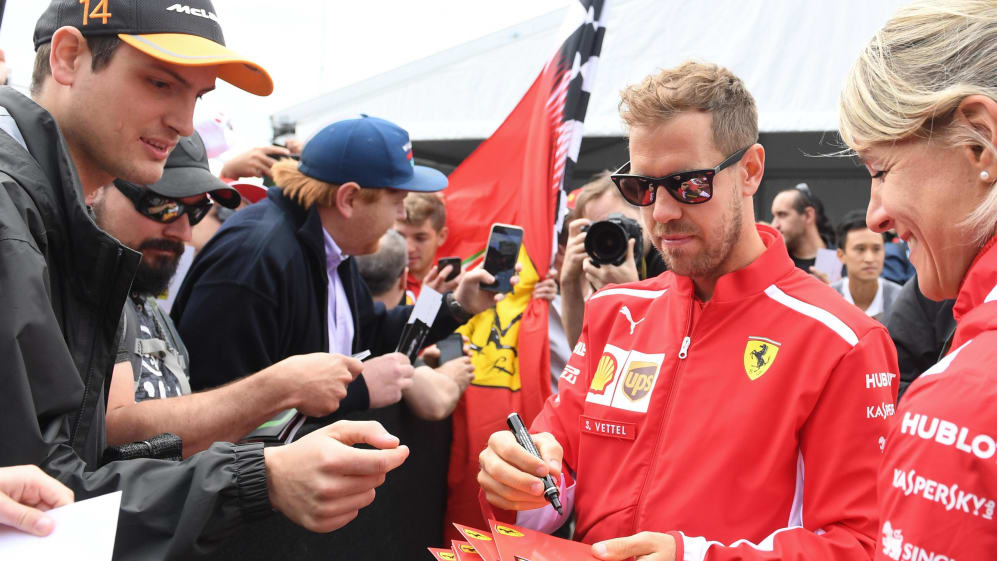 Canada is the poster boy for F1 races run in or near big cities, and economic impact studies have quantified its value to Montreal.
"The last one we did was after the 2015 race and the amount of 'spend money' here was C$90 million for the race week. Recently we did a media survey, about the impact, the mediatic impact, and the value of it around the world was C$24 million. So the way to look at it is when we lost the race in 2009, that year I remember that some hotel managers were telling me their drop was around 40 to 50% in that week. So it's a really important week."
One of the reasons for the economic impact is the demographics of the spectators.
"Almost 56% of our clients are not from Quebec, they are from outside Quebec," Dumontier says, somewhat surprisingly. "The United States, Europe, more and more Asia. 56%, and it's not only this year, it's been like that for a few years. So there's more people coming from outside our province than the locals. So that's even better for Quebec, the tourists."
Montreal has a buzz at race time. Somehow it generates a magnetic spark that jumps the little gap between the circuit and the city, which are connected by the metro that makes it so easy for fans to travel from one to the other. They go to the permanent facility to watch all the excitement of the cars and drivers in action, then can get back to the streets of a city on which everyone knows how to party. It's a perfect example of how to engage with the fans, to run a race where both sides get the best of both worlds without the organisers having to go to the trouble and expense of creating a temporary street track.
"I think this is one of the reasons of our success," Dumontier says.
"The track being so close to the city, but also the city is embracing the race a lot. Everybody - hotels, restaurants, boutiques - you can see chequered flags flying, and it's part of the culture."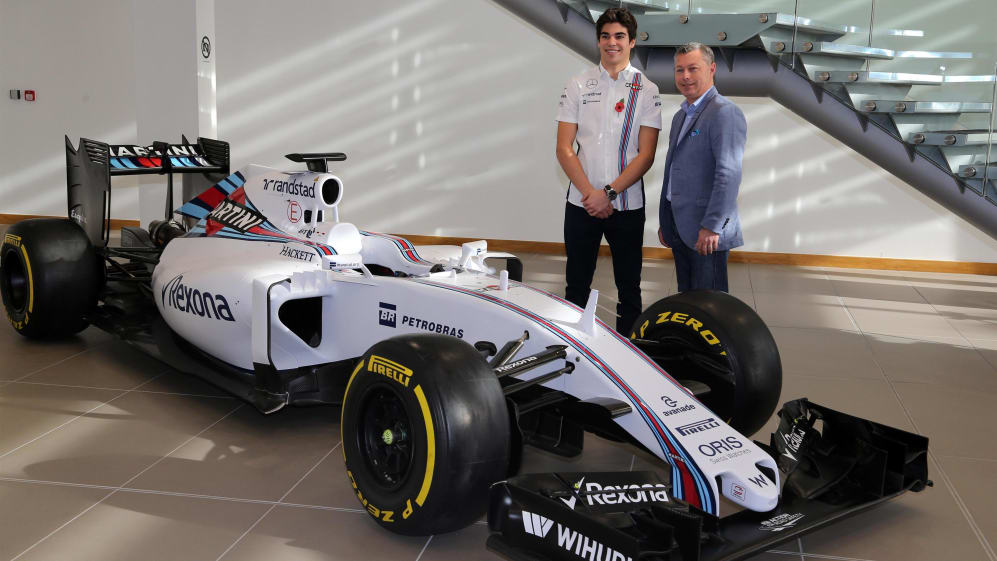 Pushed to identify the secret of how this all works, he adds: "I think first of all the track produces a nice race. It's interesting, often a surprising race. It's always been like that over the years.
"And I think Montreal is a bi-cultural city. It is a North American city with a touch of Europe. People are friendly, you can feel the security in Montreal. And it's easy. So if you want to go to a race, go to Montreal. It's easy. Even the drivers… If you are driver and you want, like, to dress in the gear, you can do that. And there is a lot of respect for the stars. As you know [ice] hockey is big here in Montreal and all the hockey players say they can go out and have lunch and people have got a lot of respect for them. So I think it is a cultural thing."
In other words, Montreallers treat celebrities with respect and aren't all over them, invading their privacy.
Of course, Canada already has Lance Stroll running with Williams, and fellow countryman Nicholas Latifi is racing in Formula 2 and has tested recently with Force India. How important does Dumontier believe it could be to have a Canadian running at the front, the way that Gilles and Jacques Villeneuve did? Does Canada need that or would it just be like icing on the cake?
"It would be icing on the cake, yes, a bit. When Jacques came into F1, first of all he had the name. Williams back then were world champions.
"So I think he had the perfect situation. We were 11 years without a national driver. Lance came last year, it gave a boost to our event. We could see a spike. The dream would be that, because Nicholas Latifi drove [in practice] for Force India. Imagine if we can have two national drivers - that never happens here in Canada. The last time was, I think in 1980, when Gilles' brother Jacques failed to qualify. So that would be pretty cool."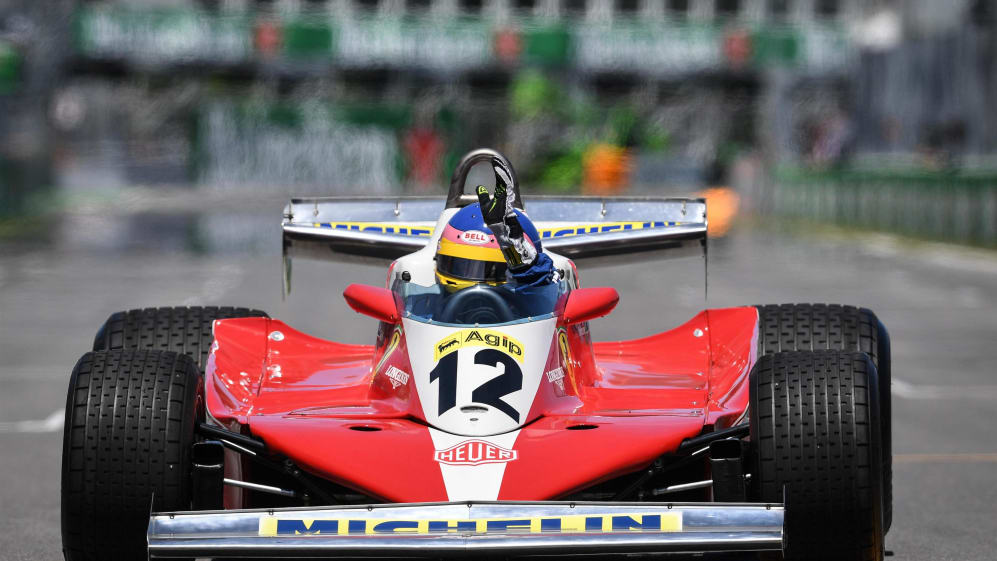 Besides Lance's dad, clothing magnate Lawrence Stroll, it's also interesting to see another Canadian, Nicholas' father Michael Latifi, making a big investment in the sport with McLaren.
"Formula 1 has been in Canada for more than 50 years, 40 in Montreal but over 50 years in Canada," Dumontier is quick to point out. "I think we're part of the history of the world championship. I know we are the sixth most used track in the championship after places like Monza and Monaco and Silverstone. So it means something. It's history."
Besides being the race promoter, Dumontier is a fan. The first time we met, I was chuffed (though of course not surprised, given where we were) to see the huge photograph he has of Gilles behind the desk in his office. It's still there, and will doubtless be in his new office at next year's race, too.
"Gilles victory was so important for the sport. I'm not sure that if Gilles hadn't won the race in '78, Formula 1 would still be here, because Gilles created a momentum there. The fans discovered a new hero, because everyone was looking at hockey, and now it was suddenly, oh, race cars! That guy's in a Ferrari and he won the Canadian Grand Prix.
"And remember in 1981 when he kept racing in the rain, with his front wing pointing upwards… He did get people's imagination. So for me Gilles is the one who created sport in our country. Without him, you never know.
"And that's why, this year celebrating 40 years since his win here, I worked hard with Joanne [Gilles' widow] and Jacques to offer to the fans that tour [with Jacques driving his father's winning T3 ahead of the drivers' parade]. I think it was a piece of history. Everybody is talking about Gilles. I think there will have been a lot of people in the stands with goosebumps, maybe some crying."
And therein lies another secret to one of the sport's most popular races. It has such a strong fan base because it gives them what they want.