Interview
SUNDAY CONVERSATION: The man who made way for Lauda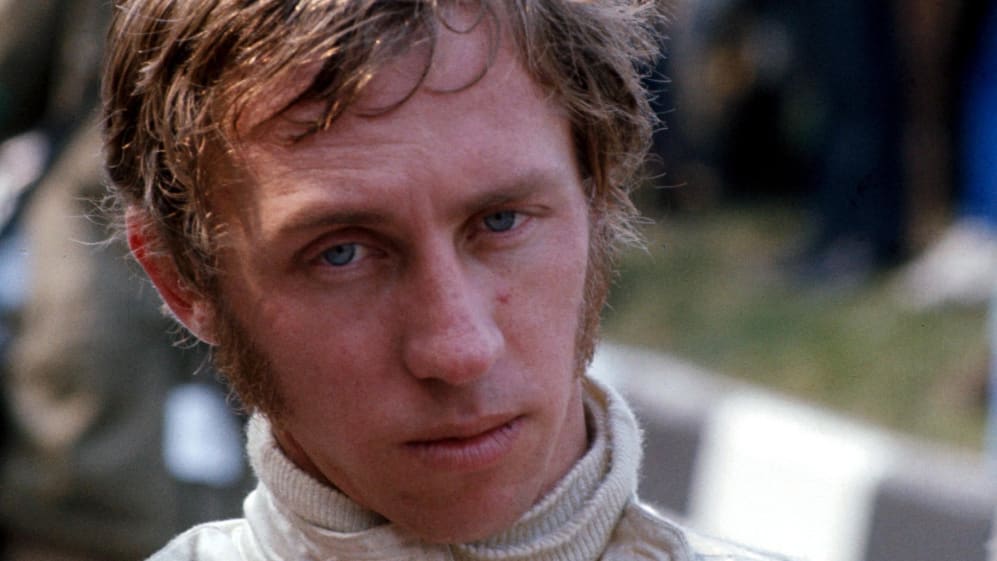 The world has heard all about that heroic figure Niki Lauda, the three-time world champion who so narrowly escaped death in a crash on the notorious Nurburgring Nordschliefe in 1976, received the last rites, yet was back racing to fourth place at Monza within six weeks. But how many have heard of Vern Schuppan? David Tremayne meets the man cast aside for the soon-to-be-superstar Austrian...
With due respect, only racing enthusiasts will know of Vern Schuppan.
A talented and likable character born in Booleroo Centre, South Australia in 1943, he would compete in but a handful of Grand Prix races.
But those in the know will forever link him to Niki Lauda.
Their connection? The Marlboro BRM team, for which both were signed as drivers for the 1973 season...
Schuppan's road to the Big Time came after he had travelled to the UK to compete in the inaugural British Formula Atlantic Championship in 1971.
"I led the championship after winning the first race, and altogether I won seven events. So Louis Stanley, who was an important figure at BRM (one of the preeminent F1 teams of the day) started to take an interest. They lent me an engine and Big Lou said one day, 'If you win the championship, we'll give you an F1 test drive.' And I did win the championship, and I got the test drive in 1972."
That came about in Stanley's time-honoured way.
"During the middle of the night I got this call. It was Big Lou. 'We're going to put you in one of the cars in Oulton Park at the non-championship Gold Cup,' he said.
"I drove the Formula One car, a 1970 P153, for the first time there on May 29th. I qualified fifth and finished fifth. Then I qualified for the Belgian GP at Nivelles, but didn't race because my team mate [current Red Bull motorsport advisor] Helmut Marko commandeered my car as his had broken. Big Lou sent me off for another drive [a non-championship race at Brands Hatch]. I was running third in that, and finished fourth.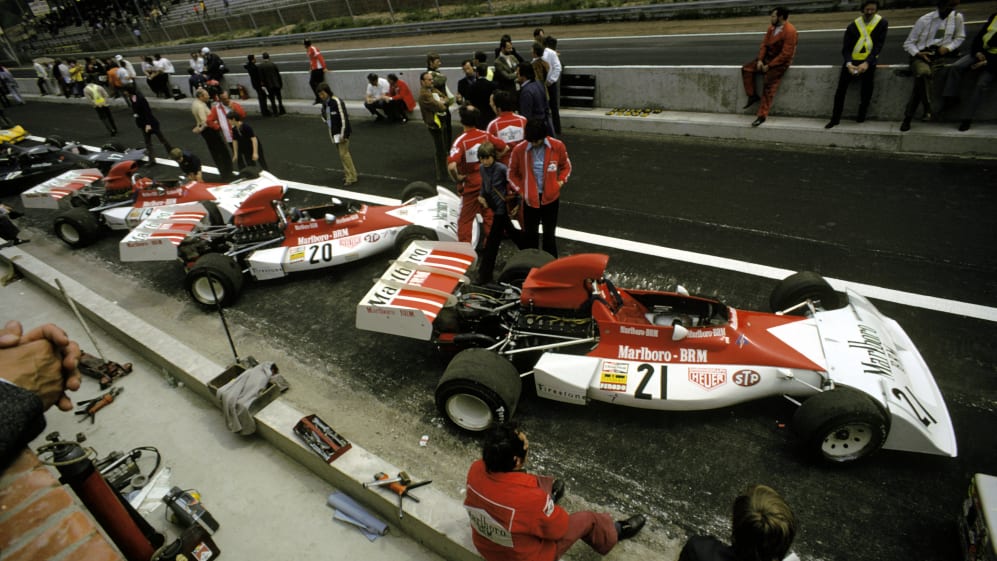 I had a contract to drive with Clay Regazzoni for the 1973 season. I was a Formula 1 driver! I've still got that contract, I came across it the other day...
"Then they sent me off to the Nürburgring in their CanAm sportscar. So in a year I'd gone from a 175 bhp Formula Atlantic car, never having raced outside Britain, to a 440 bhp F1 car and now a 650 bhp CanAm car at the old Nürburgring!"
Having failed to even start the CanAm race because of a broken engine in practice, Schuppan soon received more news.
"Big Lou and Team Manager Tim Parnell said, 'We would like you to come to Silverstone, so we can give you a test for potentially signing up for the 1973 season.' It was myself and the upcoming Formula 3 racer Roger Williamson there. I could see that BRM were pretty keen to get Roger and his backer Tom Wheatcroft, of Donington Park fame, on board.
"Roger had won the top prestigious Grovewood Award at the end of 1971, and I'd been runner-up ahead of another upcomer, Tony Brise.
"There was nobody quicker than Roger or better than him in Tom's eyes, and we all know he was incredibly talented. And there was only a second in it. I can remember my lap time as 1m 17.1s or 17.9s, and Roger did a 1m 18.1s, I think it was. Both were fast times for Silverstone at that time.
"So again it was another late night call, which Big Lou was famous for. And he asked me would I meet him at the Dorchester Hotel the next day for a cup of tea and to talk about a contract."
That was also Stanley's established modus operandi, usually accompanied by a spurious phone call from which he would return with the wonderful news that the engine test people at BRM's Bourne base had just found another 20 bhp. If that figure was added to the 20 bhp found for each driver that Stanley sought to seduce, they have been racing with 600 bhp at a time when 440 was a healthy figure.
"He basically had the contract all ready for me when I arrived there, and I was trying to be very cool and say, 'Well, I'll take it away and read it.' But he said, 'Do you realise how many young fellows would give their right arm for this chance?' So I gave in and signed it there and then. And so that was it. At that stage I had a contract to drive with Clay Regazzoni for the 1973 season. I was a Formula 1 driver! I've still got that contract, I came across it the other day."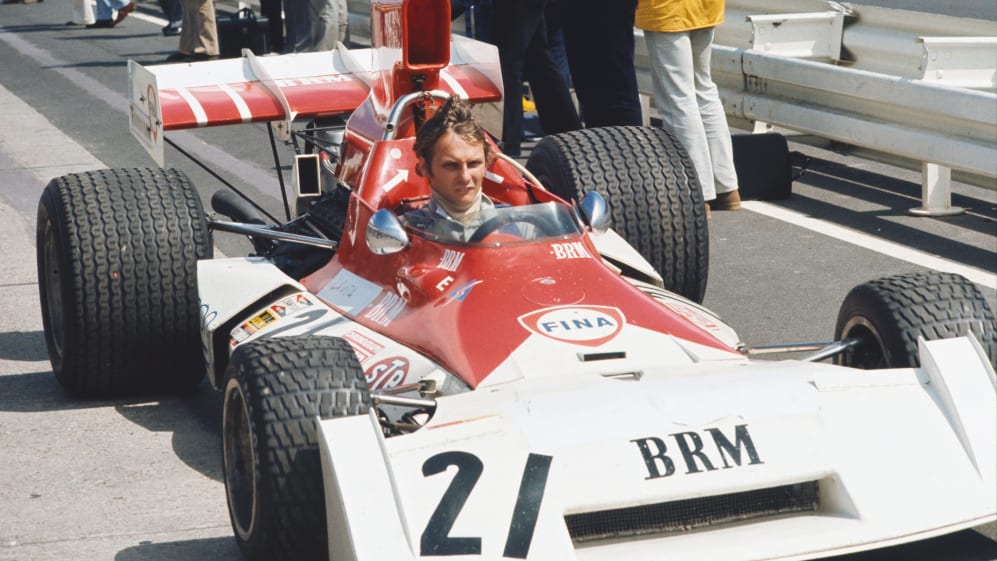 My wife and I went home to Australia for Christmas, and the day we arrived back in England there was a newspaper article saying: 'BRM signs Lauda'
If it seemed too good to be true for an idealistic young driver approaching 30, that was because it was. Stanley had soon signed Frenchman Jean-Pierre Beltoise as a third driver, and he hadn't finished yet.
"My wife Jennifer and I had gone back home to Australia for Christmas, and the day we arrived back in England there was an article on the back page of the Daily Express saying. 'BRM signs Lauda.'"
Back then, Niki was still struggling to make a name for himself. He had been unimpressive in Formula 3 with a McNamara chassis in 1970, but in Formula 2 in 1971 had briefly caused a spark of interest when he momentarily overtook March team mate Ronnie Peterson at Rouen. Ronnie was the king of F2 at that time, and Rouen was no place for the faint-hearted. Later that year, in an F2 test at Thruxton, March designer and co-founder Robin Herd recalled that Ronnie would set a time which Niki would then beat. When Ronnie beat that, Niki would beat his new time.
"I realised we were in trouble because we had two superstar drivers, and we couldn't even afford one of them," Herd joked.
After an undistinguished season in F1 in 1972, and a reasonable year in F2, Lauda had borrowed a sum, variously quoted as £35,000 and £50,000, and went looking for a new F1 seat for 1973. Not surprisingly, Stanley was interested.
"Marlboro had a press conference in Lucerne," Vern recalls, "and one of the journos asked a question: 'Mr Stanley, you've now got three cars and four drivers so how are you going to run Vern Schuppan?' And he replied, 'We'll run a fourth car.'
"Well, I was there when Niki was testing the BRM P153 at Paul Ricard, as depicted in the film Rush. He was playing around with the set-up, making all these adjustments, and in the film he says, 'Put Regazzoni in my car and he will be two seconds a lap faster.'
"He obviously impressed BRM enough that day, because the deal was done..."
That was the day when Vern got only 10 laps in 'his' car, and it was soon clear to him that he was only going to be the reserve driver.
Regazzoni was burned in a crash in the South African GP, so BRM entered Beltoise, Lauda and Schuppan for the non-championship Race of Champions at Brands Hatch.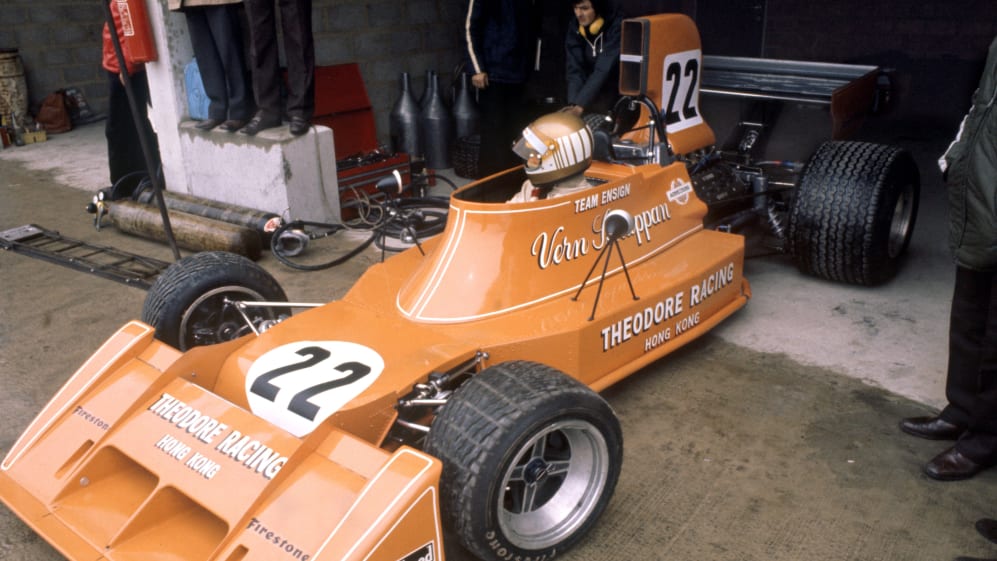 Schuppan went on to drive in F1 for Ensign, Embassy Hill and Team Surtees, with a best result of seventh in a Surtees TS19 in Germany in 1977
Beltoise took pole with 1m 21.1s, but Schuppan was third with 1m 22.2s, right on Lauda's tail after the Austrian lapped in 1m 21.9s. Only Beltoise finished, sixth, as Lauda's electrics failed and Vern crashed after three laps.
"I was running third when I was overtaken by Clive Santo in a Formula 5000 car going into Clearways. He didn't appear to come off the throttle, we collided, and I went off on the outside. I then did the International Trophy race at Silverstone, and finished ninth. Essentially, it then seemed that I just had to sit the season out."
So when did he realise that Lauda was the cuckoo in the nest who wasn't going away, and who had effectively poached his drive?
"It was pretty obvious from that press conference," Schuppan smiles, nearing no malice nor expressing any regret for what might have been, all these years later. "This sounds crazy in today's context, but I had a plan that I needed to be in a really good Formula 1 car before I was 30. I was 26 when I came to England, and at 28 I was in a good Formula 1 car. But just not for very long!
Schuppan went on to drive in F1 for Ensign, Embassy Hill and Team Surtees, with a best result of seventh in a Surtees TS19 in Germany in 1977, and drove a Theodore Racing McLaren M24B to third place in the Indianapolis 500 in 1981. But it was a sportscar opportunity after his BRM stint that rescued his career from disaster, and led to victory at Le Mans in 1983 in a Rothmans Porsche 956 shared with Hurley Haywood and Al Holbert.
Lauda, meanwhile, soon established himself as the fastest man in the BRM team, ahead of Regazzoni and Beltoise, before decamping for Ferrari at the end of the season, taking Regga with him. The rest is history, which embraced a world championship in 1975 after some youthful impetuosity had to been honed away in 1974, a narrow miss after his fiery crash and heroic return in 1976, another title with Ferrari against the odds in 1977, and a third, by half a point over Alain Prost, at McLaren in 1984.
Today, as Schuppan remains a largely unknown figure who was nonetheless a pretty damn good race driver, happily piloting his Lago Talbot in historic events back home, Lauda is part of the Mercedes team that have won the last four world championships.
Such are the vagaries of fate in racing.