Szafnauer eyeing up 'virtual fourth' for Force India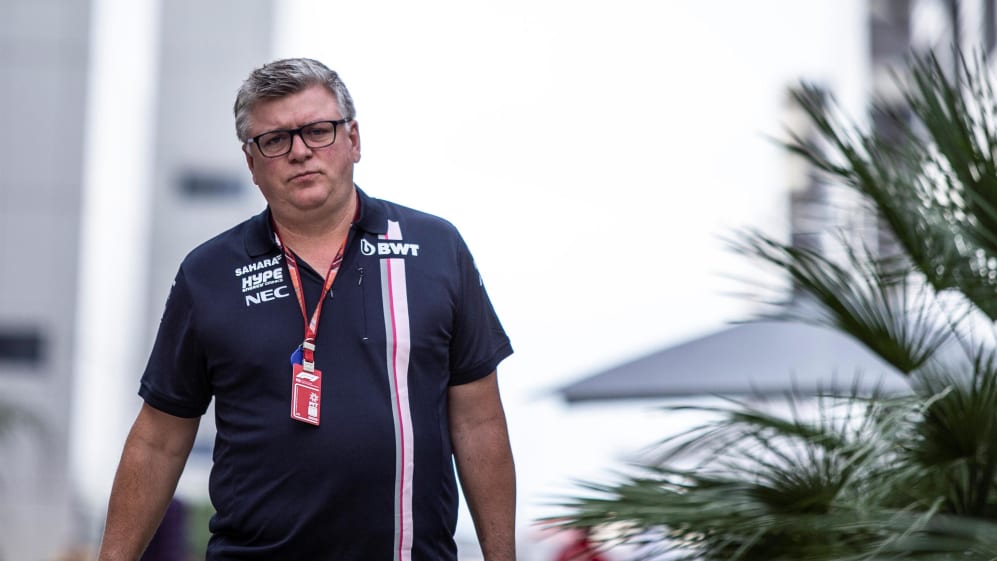 Having only been eligible to score points since Belgium this year, Racing Point Force India - to give them their full title - will be going after McLaren's sixth place in the constructors' standings in the last three races of 2018. But Team Principal Otmar Szafnauer has his sights set on a virtual target for his reborn team as well…
Force India entered administration during the Hungarian Grand Prix weekend and underwent a change of ownership in the summer, with a Lawrence Stroll-led consortium buying the assets. From Spa onwards, the team was deemed a new entry and so had to start from zero constructors' championship points, but a series of strong races from both Esteban Ocon and Sergio Perez has already put the team within 11 points of sixth-placed McLaren following the United States Grand Prix. A great performance, for sure – but one that leaves a slightly bitter taste in the mouth of the Force India team boss.
"I think the probability of us finishing ahead of McLaren is more than 50 per cent," said Szafnauer after the race at the Circuit of The Americas. "I'd say that's the limit.
"It's always frustrating to know that 59 points were taken away, but it is what it is. We move forward and start focusing on what we have for the remaining races and seeing how many points we can score. Hopefully we'll have three strong races, which I think we can do, and score a plethora of points and finish sixth.
"My other hope is that, with those plethora of points, the virtual finish will be fourth. That would just feel nice anyway."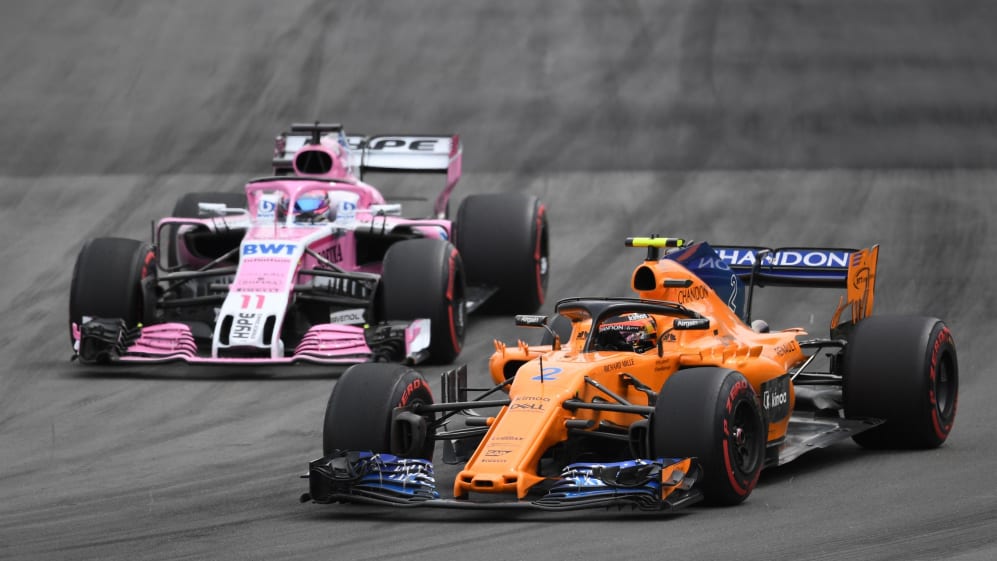 As it stands, Force India's current total combined with the 59 points scored before Belgium adds up to 106, the exact same amount as Renault in fourth place. Renault's total was boosted by Nico Hulkenberg and Carlos Sainz finishing sixth and seventh respectively in the US, but Szafnauer was also unhappy about a five-second time penalty given to Sainz for running wide at Turn 1 when overtaking the two Force Indias.
"What was that about?! That penalty is too lenient in a track-position race when it's hard to overtake … If he knows he's getting that penalty, he just pushes his tyres more and your race is different.
"Once you know how much he has gained, then you can work out what an appropriate penalty would be. For us, had he not overtaken us at the start in a track position race he would never have overtaken us. So now, even if you are two-tenths or three-tenths quicker, you never gain those two-tenths or three-tenths if you are behind that car.
"So then if you extrapolate that out over pitting on lap 20, times three-tenths or whatever the difference is, it might be a way [of working out a penalty]."
Renault's race pace also caught Szafnauer's eye, with Hulkenberg 12 seconds ahead of Ocon at the chequered flag, before Force India's Frenchman was excluded for a fuel flow infringement.
"Their long-run pace looked [strong] when they were pushing. They were a bit quicker. We'll have to analyse it and figure it out, because over a lap we're faster than them, and usually our strength is in race trim. But the significant difference here was we never got any long running, so we couldn't adjust via data capture."