Teams free to demo 2018 cars next year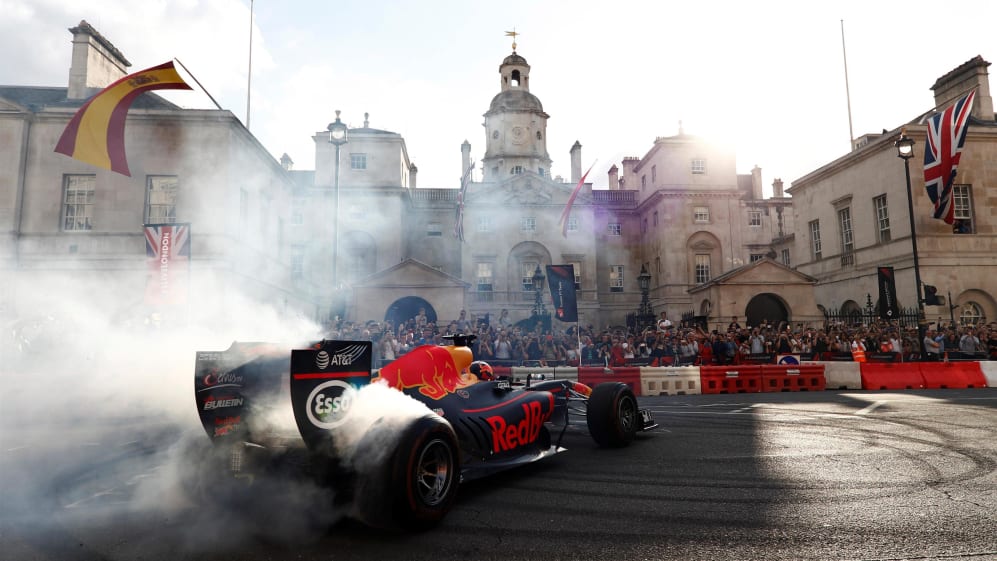 F1 rules are being amended for 2018 to allow teams to run current cars in demonstration events such as the F1 Live spectacular staged earlier this year in London. Under current regulations, only machinery at least two years old is eligible.
The change, approved by the FIA's World Motor Sport Council this week, means fans will be able to see the very latest Formula 1 cars at future demos organised by F1's commercial rights holder at venues excluding currently-approved F1 circuits.
F1 Live London, where the most recent cars were from 2015, proved a huge success, with crowds of 100,000 attending, along with all 10 Formula 1 teams – a first outside of a Grand Prix weekend.
F1 rules place tight restrictions on the testing of current cars, officially defined as those built to the regulations of the previous season, the current season, and the following season.
Existing current-car rules limit teams, at the FIA's discretion, to two demo days of no more than 15km between the last race of the season and the end of the calendar year – designed primarily for teams wanting to celebrate championship success.