Visor tear-off in brake duct responsible for Sainz's early pit stop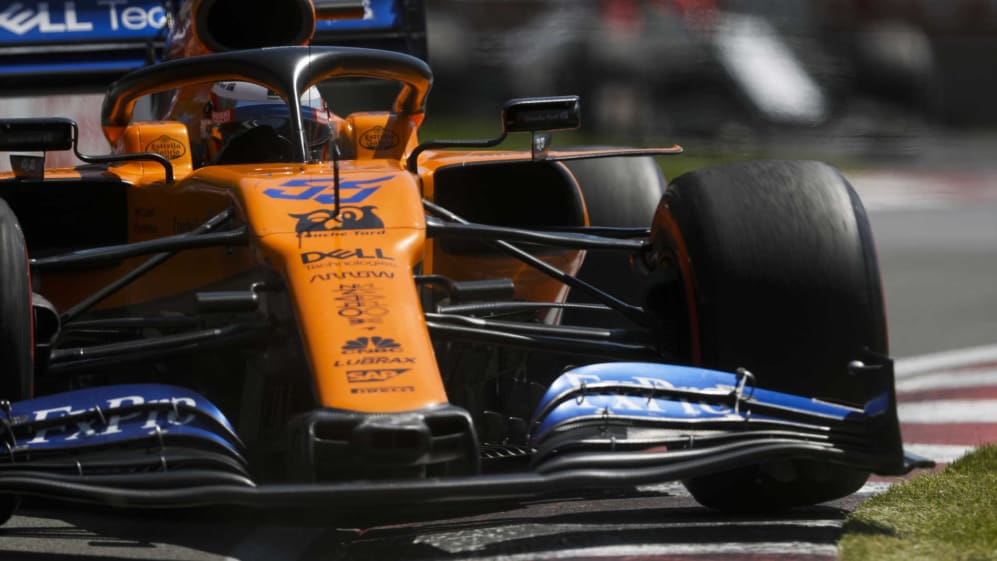 Five laps from home and Carlos Sainz looked set for points in Canada – but then the fact that he'd been on the same tyres for almost the entire race began to tell. And it was all down to a tear-off strip from another driver's helmet.
After starting 11th on the grid, Sainz was forced to pit on Lap 3 with overheating brakes – caused by the aforementioned tear-off. McLaren swapped him on to hard-compound tyres, leaving the Spaniard to complete a full 67 laps on the same set of rubber.
"We had to pit, then we tried a mammoth stint – which nearly worked because we were ninth for the whole race except for the last five laps," explained Sainz, who was finally swallowed up by Lance Stroll and Daniil Kvyat in the closing stages.
"Having to manage brakes, having to manage tyres the whole race, it was tough. Very, very close but in the end we didn't manage it.
"We weren't able to show our true pace today, which I think was a solid points finish had it not been for that early pit stop."
There was disappointment, too, for team mate Lando Norris, who made a hard-charging start to the race from eighth on the grid, being passed by, but then repassing the Red Bull of Max Verstappen on the opening lap.
The British rookie's efforts quickly came to nothing, however, when a failure on the right-rear of his car saw him scrape to a halt at the Circuit Gilles-Villeneuve's pit exit on Lap 9, with flames licking from his brakes.
"I had a problem with overheating at the back of the car which led to my retirement – I have no clue what happened and until the team have looked at it in detail we don't know for sure," said Norris. "I didn't hit a wall or anything, so I've no idea.
"It's annoying because until then it had been a fun race, battling with Max in the opening laps. There was good potential to maybe get some points today so it's especially frustrating. But these things happen, so it's a case of now looking ahead to Paul Ricard."
With neither driver scoring, McLaren's fourth place in the constructors' table now looks far less secure, with rivals – and power unit suppliers – Renault having closed to within two points of McLaren's 30.