Technical
Tech insight - Belgium helps ready Red Bull for Monza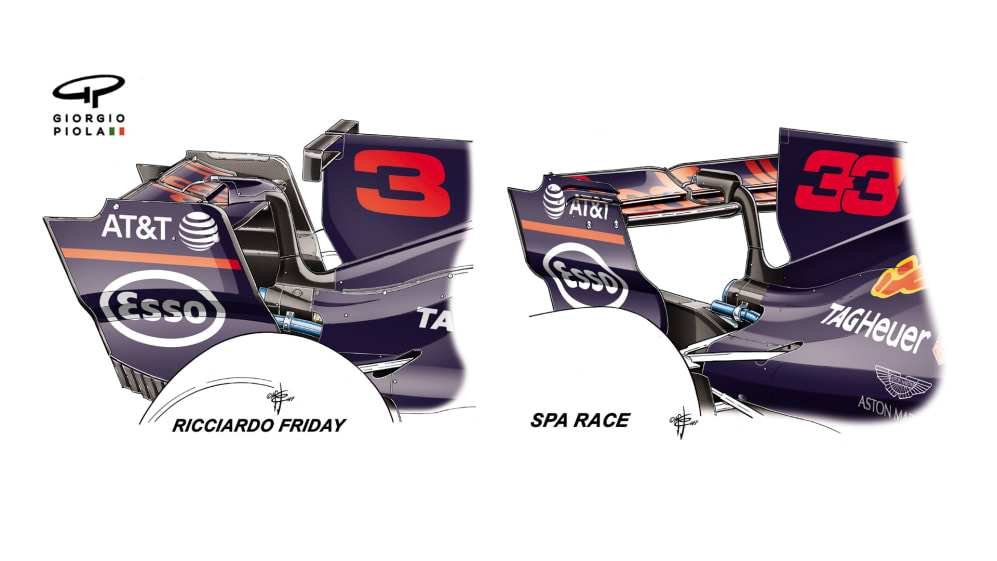 Red Bull ran some interesting aero trials in practice at Spa-Francorchamps, using different set-ups on Daniel Ricciardo and Max Verstappen's cars. But they didn't just help the team to a Belgian Grand Prix podium – they could also prove invaluable in Italy this weekend…
Red Bull RB13 - low-drag rear wing
As everyone knows, Monza is all about top speed – and to maximise that you want to minimise drag. On Friday at Spa Red Bull tested this very low-drag rear wing on Ricciardo's car, running it in combination with a T-wing on the engine cover's rear fin.
It provided some very high speed trap figures, and some superb times in the first and final sectors, but the lack of downforce available for the twistier middle sector meant overall lap times weren't great. But the lessons learned mean it could well be used in Italy.
Instead, for the Belgian race both drivers went for the set-up run by Verstappen on Friday – the rear wing configuration was close to that used by the team at Baku's high-speed street circuit in Azerbaijan earlier this year, and they dropped the T-wing.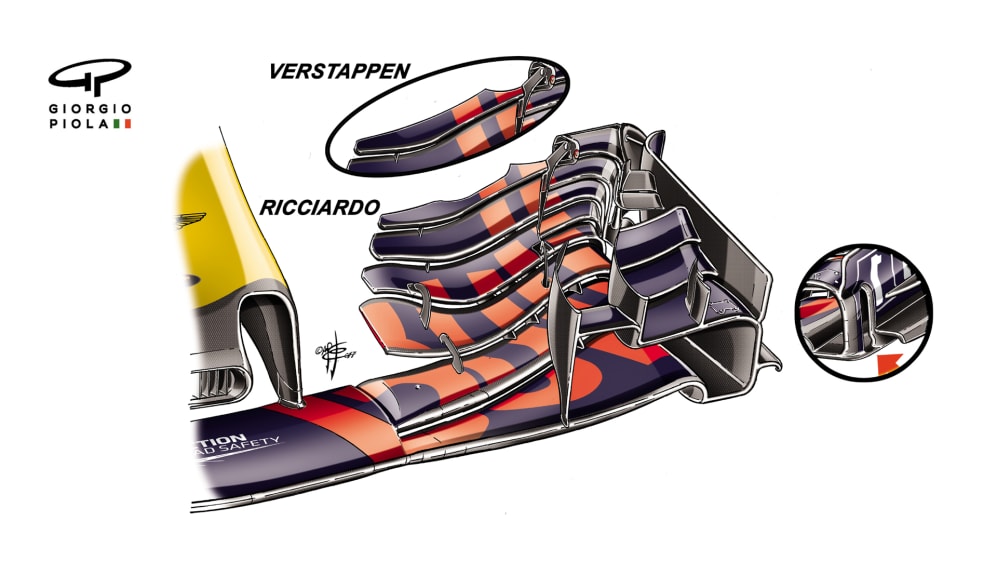 Red Bull RB13 - front wing variations
Meanwhile, at the front of their cars in Belgium the Red Bull drivers not only practised but also raced with different wing configurations, with a small variation in the last flap. As can be seen in the main drawing, that on Ricciardo's car was cut even more deeply than that on Verstappen's (oval inset). Meanwhile, the endplate used at Spa (circular inset) featured a small vertical slot at its leading edge.