Technology
Tech insight - Ferrari's X-shaped S-duct
Ahead of the China race, we highlight yet another innovative design feature on what is proving to be a very quick Ferrari, the SF70H...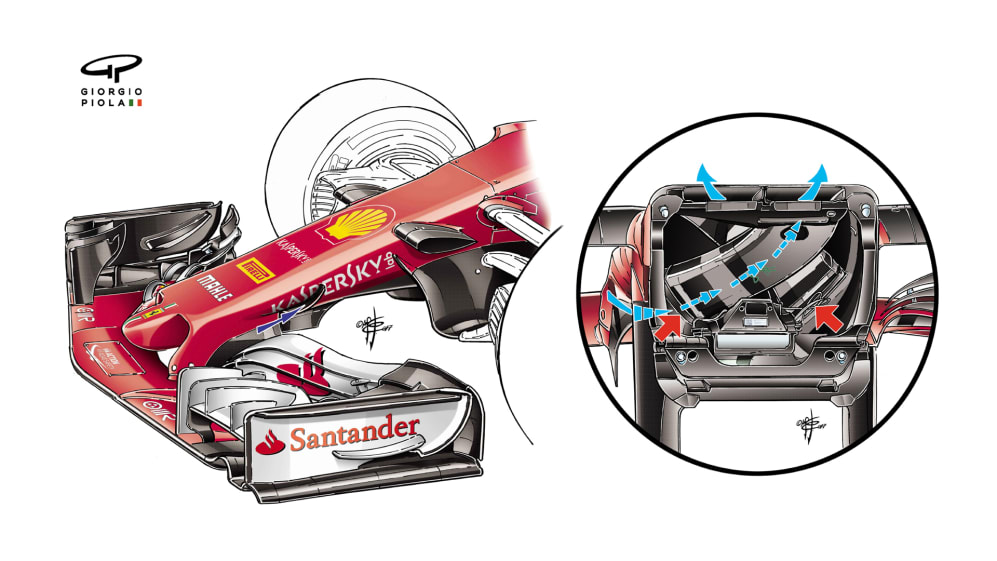 The Italian squad are relatively late debuting their S-duct this season, but don't forget that it was Ferrari who in 2008 introduced this aerodynamic device, which last year was used by many teams including Mercedes, Red Bull, McLaren, Force India and Toro Rosso.
This year Ferrari have taken a very different route with their S-duct design. While the other teams' have a vertical ramp, with airflow divided in two parallel channels, Ferrari's has the channels crossing over inside the nose. The aim is to give a better shape to the ramp and to improve the efficiency of the airflow coming through from under the nose up to the top of the chassis.