Technical
Tech insight - Mercedes' & Ferrari's Malaysia modifications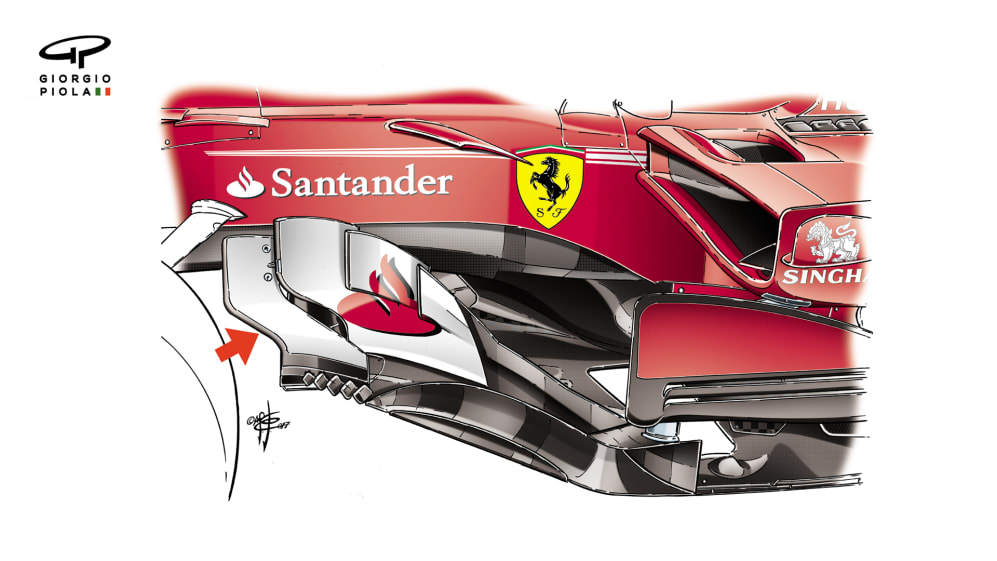 As the 2017 title race approaches its decisive rounds, there is no let-up in the development race between the main championship contenders. Here's an insight into the changes Mercedes and Ferrari have brought to their cars in Sepang…
Mercedes F1 W08
Mercedes introduced a new aerodynamic package – barge boards, front wing and nose. The most visible change was on the nose – to the carbon, spoon-shaped element introduced in Spain. In its original standard configuration the width of the leading edge was very small. In the new specification here, the leading edge is much wider – at least 4 to 5cm.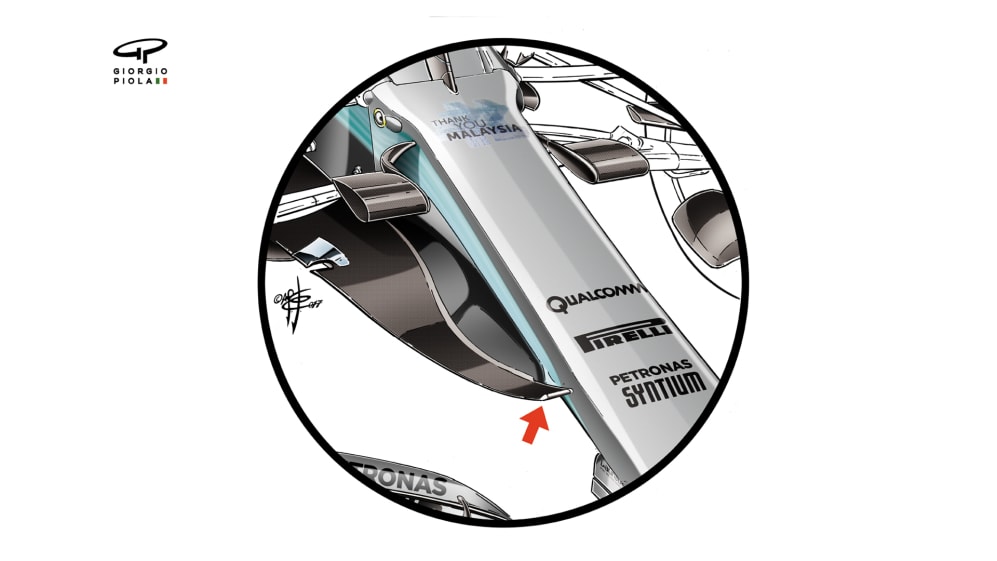 On Friday in Malaysia both Mercedes cars used the new aerodynamic package, while for final practice on Saturday the team decided to do a back-to-back comparison. Hamilton used the old package, with the old floor and barge boards, and retained it for qualifying, going on to take pole position. Meanwhile Bottas kept the new package.
Ferrari SF70H
Ferrari also introduced a significant aerodynamic upgrade here, with the most visible change a big modification to the barge boards. There was an additional third element at the front (red arrow), and instead of being straight like the standard configuration, the new one is deeply curved on the inside section, not unlike that seen on some other teams' cars. The intention is to better direct airflow under the car and towards the rear diffuser.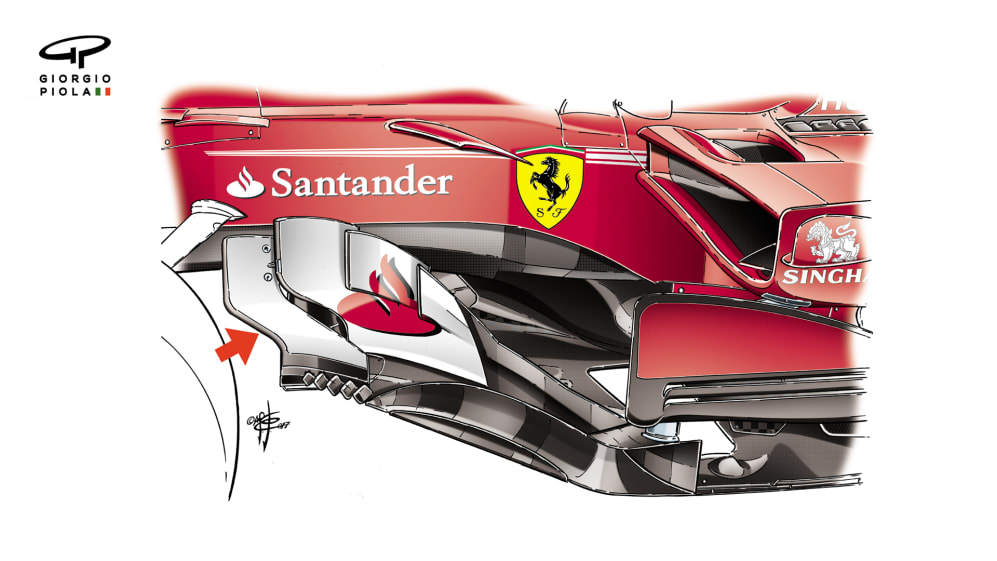 For comparison purposes, the drawing below shows the previous barge board configuration, as introduced in Hungary.