Technical
Tech insight: Sauber and Ferrari's sidepod secrets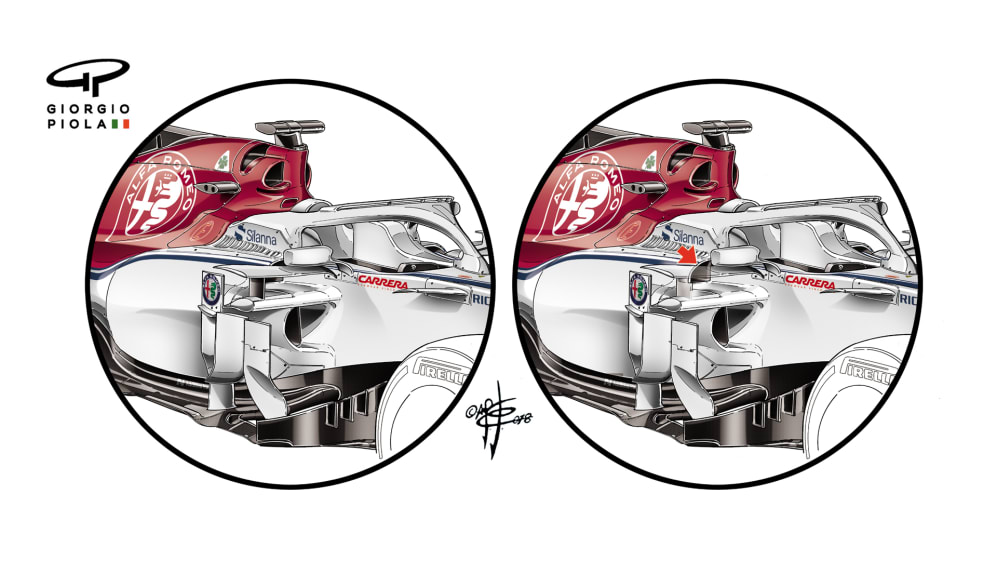 Sidepods have become one of the most interesting areas of innovation in the current era, with this year's breed of F1 cars a case in point…
Ferrari made a splash in 2017 by placing the deformable safety structure outside the sidepod, and several teams - Williams, Red Bull, Sauber and Haas – have followed the Italian team's lead this season.
The main advantage of such an approach is it allows the main body of the sidepods to be much shorter. From an aero perspective this is a major help – the further back they are from the car's front axle, the less disturbance from the disrupted airflow generated by the front tyres.
As you can see in the drawing above, Sauber's solution follows Ferrari's principle of having two inlets, the second of which is located beside the cockpit (obscured by a winglet in the picture on the left, but indicated by the red arrow on the right).
However, Ferrari themselves have taken the design to another level in 2018, introducing a completely new inlet which works in harmony with a new wing mirror design (see drawing below). The idea is that a slot in the wing mirror allows air to flow through, thereby improving cooling into the inlet.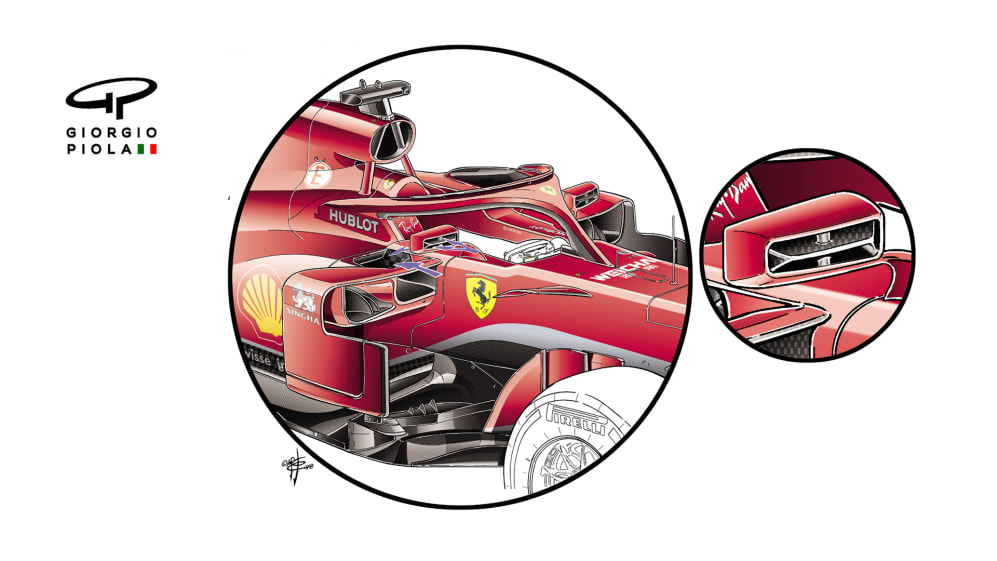 In a world where cooling equals drag, the more efficient teams can be with cooling, the more aggressive they can be with packaging. Ferrari will be hoping they're onto a winner with this development.