Technical
Tech insight - the secrets to the Ferrari SF70H's speed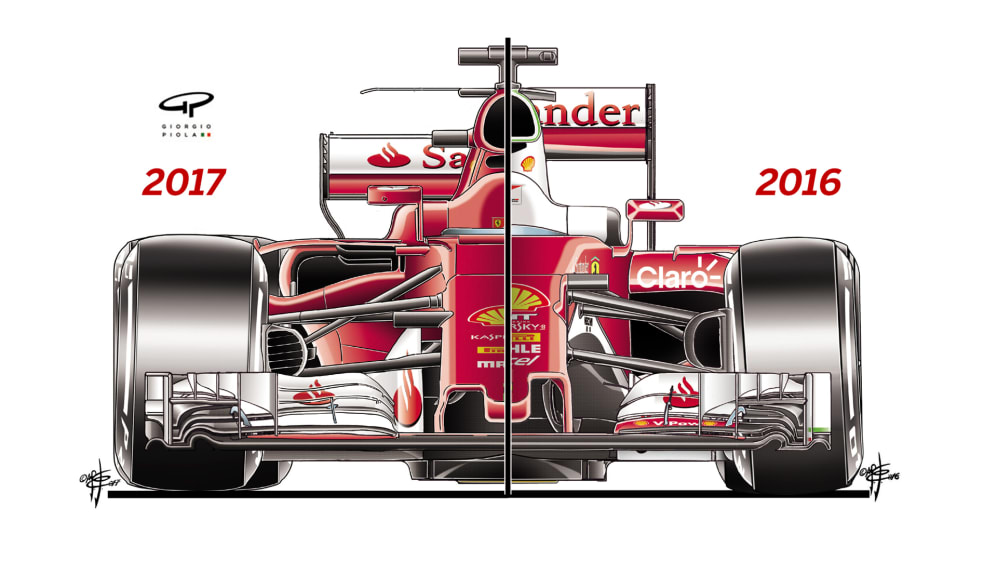 Ferrari have set tongues wagging throughout the F1 paddock in pre-season testing. Not only does their new car look to be the most complete and innovative package produced by the Scuderia in quite some time, it is also proving to be very reliable and very quick. So what makes the SF70H special?
From the front of the car (above), we can see how much higher the sidepod openings are compared to those on last year's SF16-H, allowing airflow to enter with minimal disruption from the front suspension elements - a problem which other teams, notably Mercedes and Toro Rosso, have dealt with via the very different approach of raising their suspension. Also clear from the picture is just how aggressive Ferrari have been with the undercut of the sidepod.
In fact the whole philosophy of Ferrari's sidepod design has been the subject of much discussion. The 2017 regulations require the leading edge of the sidepod to be angled at 75 degrees to the car's centreline, in order to provide a more pleasing, arrow-like aesthetic - complementing the similarly backswept front wing. Designers, however, would prefer a 90-degree angle for optimum efficiency.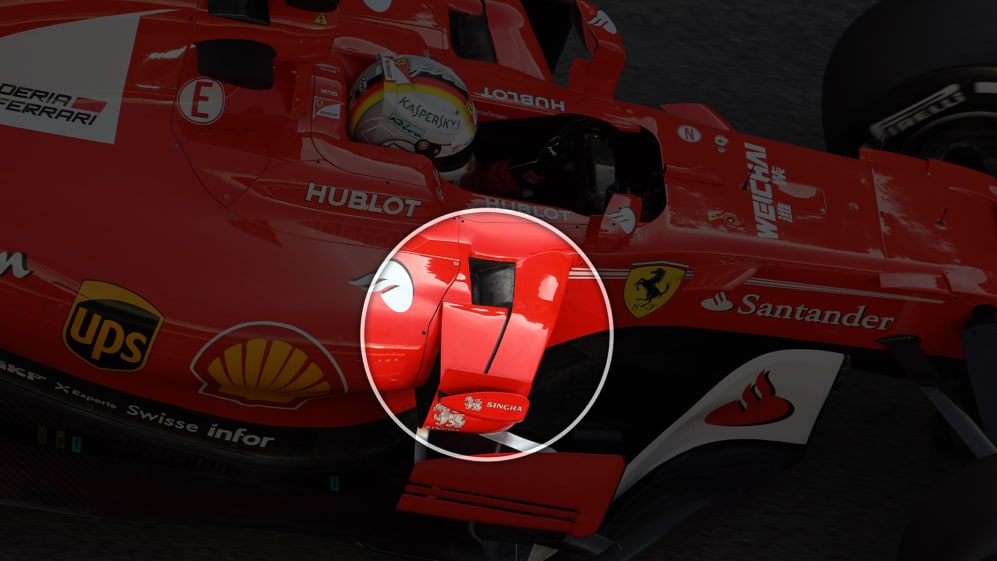 Onlookers have questioned whether Ferrari have found a loophole here. As can be seen in the image above, they have moved the leading edge of the sidepod back, retaining a 90-degree angle, but ahead of it is a complex bodywork assembly. That hoop-like assembly is attached to, and thus still part of, the sidepod, and has the required 75-degree angle. It not only features a number of complex elements designed to optimise airflow to the sidepod inlet, it also means the main body of the sidepod can be smaller.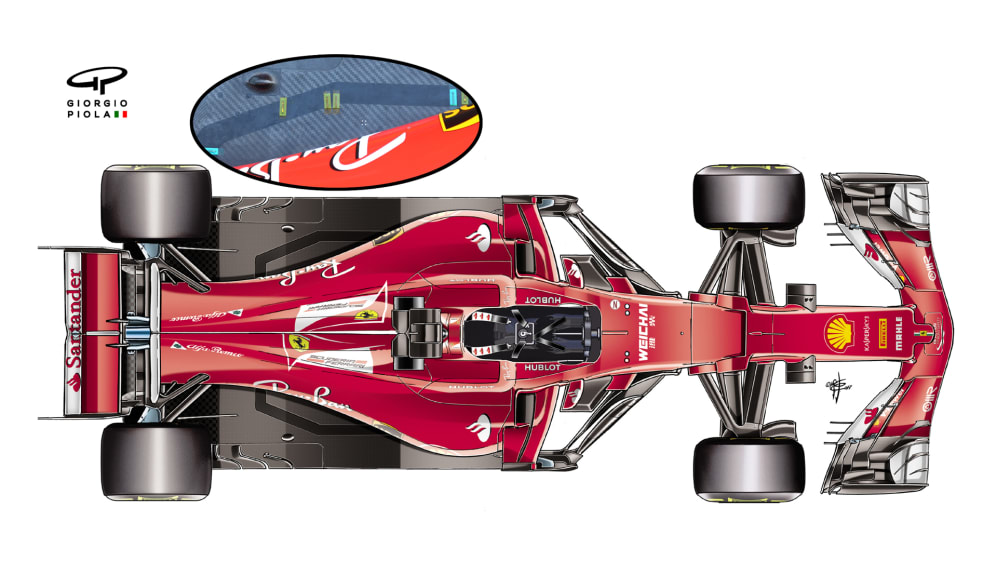 Arguably the most interesting - and clever - solution on the SF70H, however, is the cooling system for the gearbox and its hydraulics. It appears this is no longer within the bodywork as normal, but channelled through the floor of the car. The pipes remain within the bound 140cm area required by the regulations for safety reasons, but since they are no longer wrapped around the engine they should stay a lot cooler, hence making the system more efficient. The inset on the picture above shows a number of thermal stickers which were spotted along the channel during testing, presumably being used by the team to monitor temperatures.
Ferrari seem to have the makings of a highly competitive package - but the real answers will come in Melbourne.