Technical
Tech insight - why Vettel didn't need a new gearbox after Stroll crash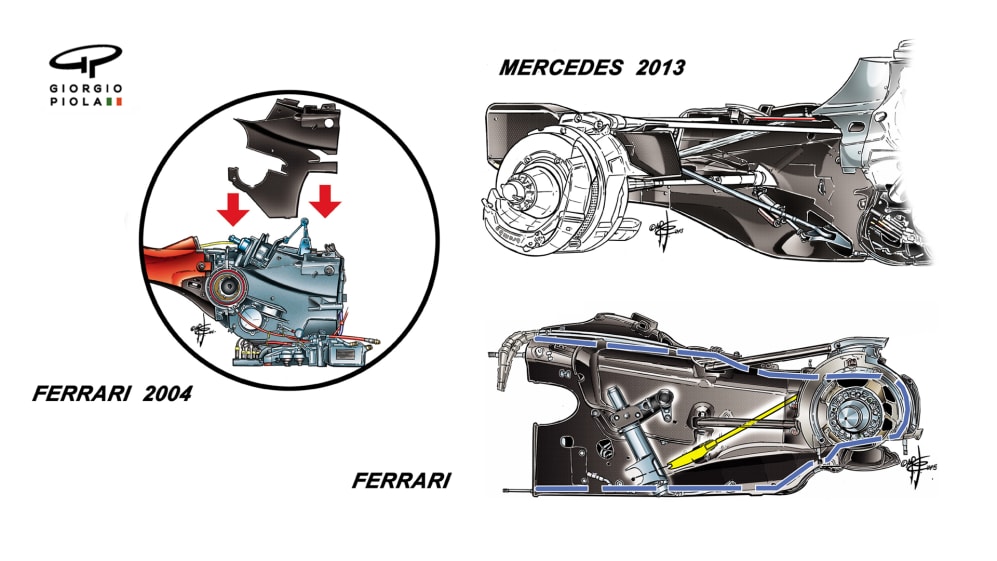 There was relief among Ferrari fans when the team confirmed that Sebastian Vettel would not, as had been feared, require a new gearbox after the damage incurred in his warm-down lap collision with Williams' Lance Stroll in Malaysia. It would have cost him a five-place grid drop in Japan…
As on the Mercedes and the Red Bull, the gearbox on Ferrari's SF70H is made in two pieces. Mercedes reintroduced this sophisticated layout in 2013, with a titanium gear case to contain the ratios and then a second carbonfibre casing around the box, to which the rear suspension is attached.
This allows for modifications to the suspension pick-up points without a costly gearbox change. In Malaysia, it was only this casing that was damaged on Vettel's car – and the team could change this without penalty.
The concept of applying a second carbon skin to the titanium gearbox was originally introduced by Ferrari in 2004, but at that time was done purely to make the case stiffer. On their 2017 car – as on Mercedes' and Red Bull's – the aim is to have two separate structures, allowing changes to the external one without being penalised for a gearbox change.
WATCH: Vettel and Stroll collide after the chequered flag at Sepang