Feature
Our writers pick out their top three drivers, best performances and biggest shocks of the 2022 season so far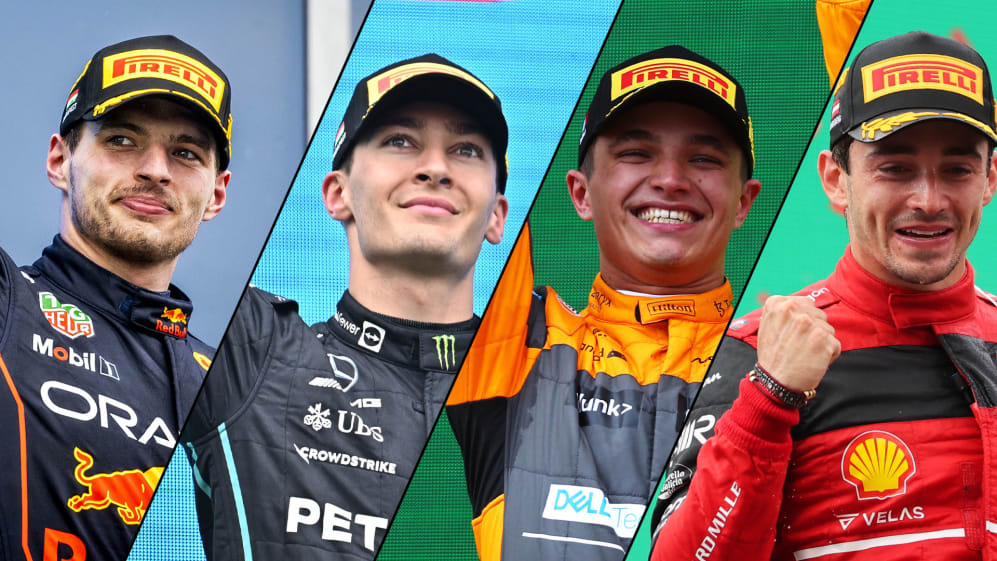 As F1 hit the brakes for the summer shutdown, we asked our writers to give us their top three drivers, their biggest shocks, favourite stories – and their takes on Red Bull's dominant run – after 13 rounds of the 2022 Formula 1 World Championship.
Who are your top three drivers of 2022 so far?
David Tremayne, Hall of Fame F1 Journalist: Max, Charles and George. Max, because he is so much calmer now that he's won a title, has the air about him of someone much more at ease with everything and is being a great team leader. Plus he's driving beautifully. Charles because he's doing the same thing, is winning, keeping his counsel when the team get it wrong, and puts his hand up when he does, and because I love his spirit if not his errors. And George because he has slid so seamlessly into his new role at Mercedes and is matching Lewis on so many occasions. A major star of the future.
READ MORE: Why 2022 Max Verstappen is an upgrade on the 2021 version
Mark Hughes, Special Contributor: 1) Max Verstappen 2) Lando Norris 3) Charles Leclerc. Verstappen is delivering a 360-degree performance in his quest to win a title with no question marks surrounding it. Even on those occasions when he and his RB18 have not been the fastest, he's taken the global view of his seasonal quest without losing any of the peak brilliance. Lando Norris has destroyed the career of Daniel Ricciardo through relentless pulverising pace relative to the inconsistent McLaren's level. Leclerc's peaks of qualifying virtuosity have been higher than anyone's this year but driving at 99.9% for 100% of the time has bitten him a couple of times.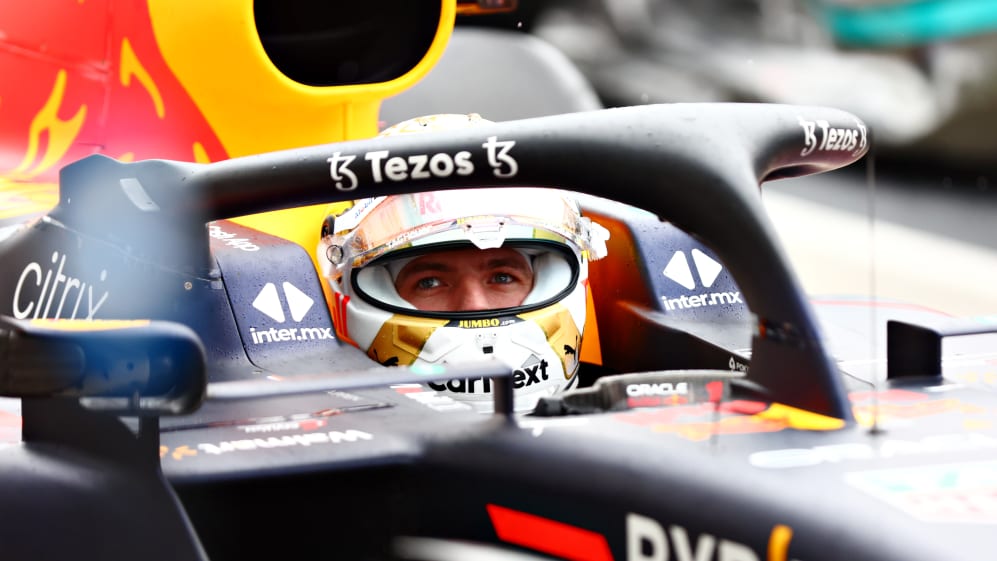 Will Buxton, F1 Digital Presenter: Russell stepped into the highest pressure environment of his career against one of the all time greats, and in an underperforming car he has barely put a foot wrong. But for two major slip ups, Leclerc has been excellent and a worthy championship contender all year and the best version of himself we've yet seen. And Verstappen? What can you say? The best we've ever seen of him. Peerless and practically perfect in 2022.
HEAD-TO-HEAD: How do the F1 team mates stack up against each other at the summer break?
Lawrence Barretto, F1 Correspondent & Presenter: Max Verstappen has been near perfect this year. Eight wins from 13 Grands Prix is ruthlessly good. Even on poorer weekends like Monaco and Hungary he's scored big. George Russell slots into P2, the Briton finishing in the top-five in all but one race, outperforming his more decorated team mate Lewis Hamilton and taking five podiums alongside a maiden pole. Lando Norris completes my podium. Sure he's not had the highs of last year – but that's because the McLaren isn't quite so good. His consistency this year has given him a tally exactly four times that of team mate Daniel Ricciardo.
Samarth Kanal, Staff Writer Max Verstappen has been so clinical and calm throughout the season, shrugging off his two early DNFs to build the foundations for what will surely be his second championship for Red Bull. Mercedes' George Russell has also been great, his consistency clear to see, as he sits above both Carlos Sainz and Lewis Hamilton in the standings. Lando Norris completes my top three, the McLaren driver getting to grips with a challenging McLaren package and topping the midfield.
POWER RANKINGS: Who bossed it in Budapest at the Hungarian Grand Prix?
2022
Drivers' standings after Hungary
POSITION
POINTS

1

Max

Verstappen

Red Bull Racing

258

2

Charles

Leclerc

Ferrari

178

3

Sergio

Perez

Red Bull Racing

173

4

George

Russell

Mercedes

158
Will Max Verstappen and Red Bull retain their championship leads?
SK: Red Bull have absolutely nailed the new regulations and batted away those early reliability hiccups, and while I think Ferrari and Mercedes will present more of a threat to make for some exciting battles in the second half, I think Verstappen and his team are on an unstoppable run to the title.
DT: It's going to take something nuclear to derail Max and Red Bull at this stage. But that's hardly a world-shaking thought. Red Bull are one of the sport's most bulletproof operations and they know just that they are doing. They have more recent experience of putting multiple World Championship-winning campaigns together than do Ferrari and they don't often get it wrong. Adrian Newey and Rob Marshall have done a great car, and the Honda engine has punch. Reliability is pretty decent too. Max could follow Charles home second in the remaining nine races and still win, and we all know perfectly well he'll never settle for that.
MH: Yes, of course they will. As a combination Verstappen and Red Bull don't have any serious competition. Leclerc and Ferrari are on average faster but this Ferrari team isn't ready yet to win championships against competition of this calibre. No one has lost a title from so far in front at this stage of the season since Niki Lauda in 1976.
READ MORE: No reason why Ferrari should change approach in second half of 2022, insists defiant Binotto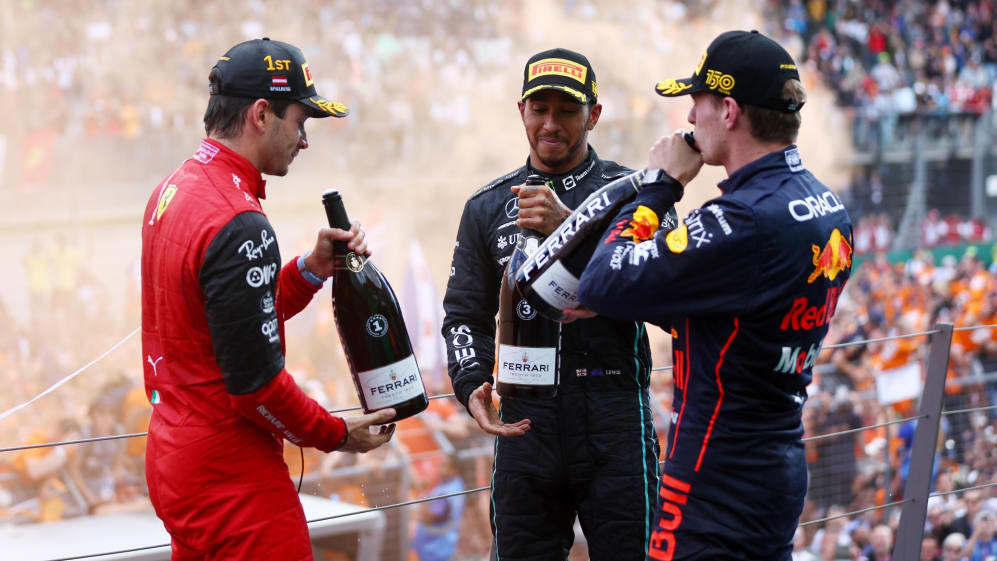 WB: I can't see them slipping up now. It's a well-oiled machine that knows how to win titles. Verstappen, freed from the stress of trying to secure a first crown, is driving with joy over pressure and it shows. Long-game thinking coupled with fantastic racecraft. Ferrari have fumbled the ball too often this year to pose any major worry, and so only the slight shift posed by the TD changes from Spa could hit Red Bull's stride if they and Ferrari are affected and Merc gets back in the mix. Even so, I can't see them being beaten now.
LB: It's difficult to see anyone beating Max this year. He could sit out the next three races and still be leading the drivers' championship. There's more to play for in the constructors' though. Yes, Red Bull have a 97-point lead over Ferrari but Sergio Perez has really been struggling of late, while Carlos Sainz is finding his groove at Ferrari. If the Prancing Horses can find some consistency and reliability, I reckon they can make a fight of this.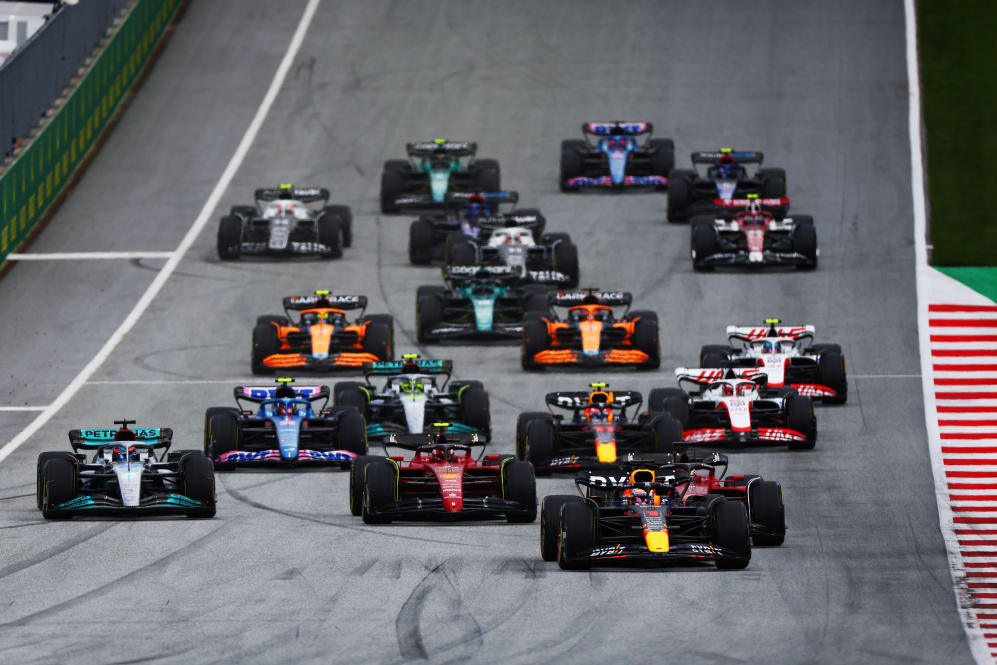 Who needs to do better in the second half of 2022?
LB: Daniel Ricciardo is a talented racing driver, who has proved in the past that he's capable of consistently winning races and getting the most out of a racing car, but he's not been able to do that yet at McLaren. That's not for want of trying. The 33-year-old is incredibly self-critical and is determined to find a way out of his current predicament – but he needs to do it quickly.
SK: Alfa Romeo have failed to score for four consecutive weekends and are falling way behind McLaren and Alpine, with Haas now catching up. A host of reliability issues (from pre-season testing to the present) threaten to overshadow the performances of Valtteri Bottas and Zhou Guanyu, both of whom have barely put a foot wrong this season.
TECH TALK: Explaining the latest Technical Directives – and what they mean for porpoising
2022
Constructors' standings after Hungary
POSITION
POINTS

6

Alfa Romeo

51

7

Haas F1 Team

34

8

AlphaTauri

27

9

Aston Martin

20

10

Williams

3
DT: Everyone! Though Red Bull have less to do than the rest. Mercedes… well, we all know that they need to keep doing what they've been doing, as the search for more grunt and more grip is finally reaping dividends. Alpine and McLaren are doing fairly decent jobs, albeit still too often circuit-specific. Haas and Williams seem to have decent cars struggling to emerge, while AlphaTauri and Aston Martin have mountains to climb. And Alfa Romeo need to realise better the potential of a really good little car. But for me the team that must improve most are Ferrari. Their strategic planning is appalling and has lost Charles Leclerc so many points that having the fastest car is being squandered.
MH: Mick Schumacher. His place in F1 is not guaranteed for 2023 but he's shown flashes of the stuff that might keep him there after a very, very tough beginning to the season when in giving big commitment in trying to match the pace of team mate Kevin Magnussen he was crashing heavily way too often. He's shown some grit in coming out the other side of that with occasional strong performances and his first points. But he's still usually slower than K-Mag and that's not the stuff that makes you irresistible and a no-brainer choice. He has it within him to do it, but there are only a few races left to make that case.
WB: On pure performance, Aston Martin, but I don't think they will. As with all those who have had a disappointing start to the year their focus will already have shifted to 2023. By Mercedes' own barometer of success they will want a better second half and that means a win – and on recent form I can see it happening.
READ MORE: Was Toto Wolff right? Could Hamilton have won in Hungary without his DRS problem?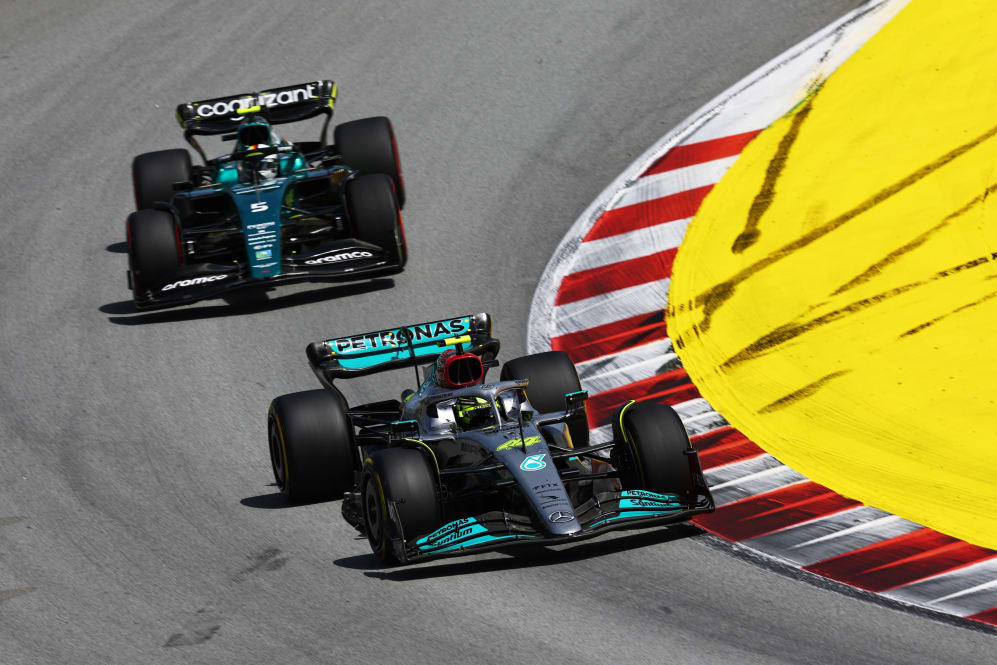 What's been your favourite story of 2022 so far?
WB: Valtteri. I remember back in Miami interviewing him and he said he'd never been happier. In his life, in the car, in the team… crucially, in himself. It shows. He's more at ease than I've ever known him, free and happy and genuinely content. It's been lovely to see.
LB: Sebastian Vettel first ending his lifelong social media hiatus by joining Instagram, then using the platform to announce his retirement at the end of the season – having only told the team around 18 hours earlier. Remarkable scenes.
SK: The recent driver market drama – Sebastian Vettel's retirement, Fernando Alonso's shock move to Aston Martin and Oscar Piastri's snubbing of Alpine – has proven fascinating.
READ MORE: The man behind the racer – Lawrence Barretto on getting to know the real Sebastian Vettel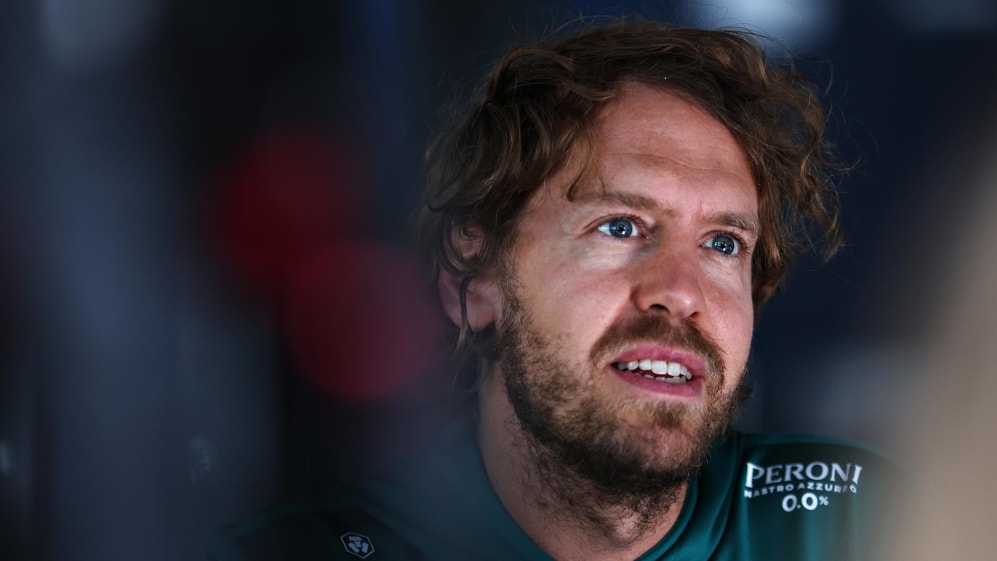 DT: There are lots of them. The fact that Ferrari have come back and have been taking the fight to Red Bull. The need for Mercedes to fight back and the emergence of George Russell as a genuine star (just as we knew would happen). Lando getting up there again. Fernando's continuing speed. Valtteri holding his head up on the days when the Alfa shines. Impressive rookie Zhou mistakenly thinking the crowd were applauding an overtaking move when it was his own resilience after his alarming Silverstone inversion as he appeared on the pit wall. But perhaps the best is the re-emergence of Haas, and the return of that Viking warrior, Kevin Magnussen. Now there is a genuine old school racer…
MH: Fernando Alonso putting the Alpine on the front row of the grid in the wet of Montreal, way above the car's pay grade and proving that if the motivation and fire is there, being 40-something is no age at all. He could drive like this for another five years.
ANALYSIS: Why Alonso accepted Aston Martin's advances and signed a shock deal – and why it could be a perfect match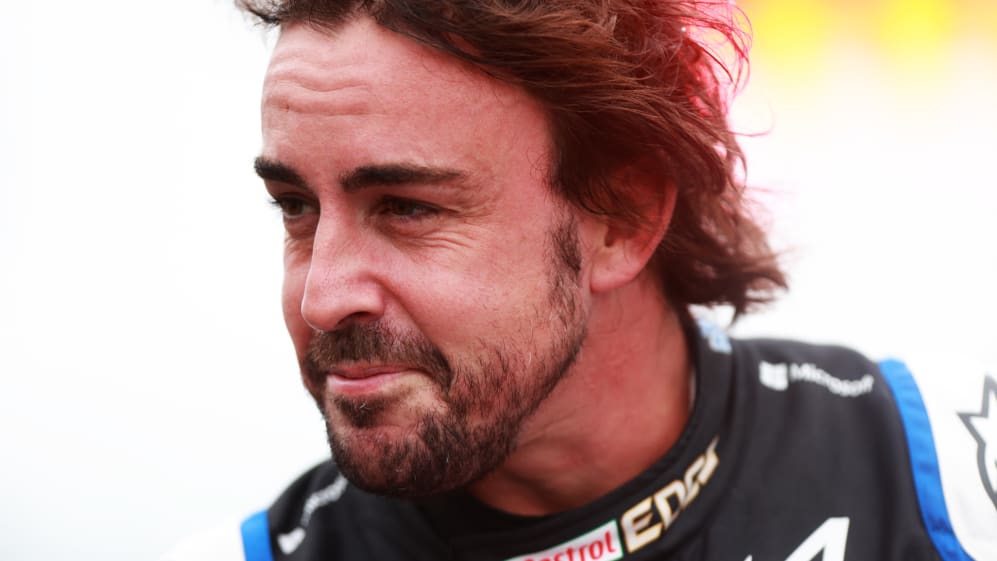 What – or who – has shocked you the most so far this season?
MH: Daniel Ricciardo's continuing struggle. The second half of last season was much better than his first and included that Monza victory. It seemed he'd finally begun to make sense of the different way the McLaren needed to be driven and that he'd return to full form in '22. But it was a false dawn. That someone who's been so brilliant in the past just couldn't make it work was genuinely shocking.
WB: Reports of abuse at events. People get so caught up in their bubbles of confirmation bias online as to have created a binary view of the world and their fanaticism, and while passion is the driving emotion of this sport, the murky slide towards hatred and abuse is not a side of racing I recognise. We have to stand up and Drive it Out, and social media firms must do more to act on abuse and protect their users. To see that filter through to the stands has been heartbreaking. The racetracks of the world should be where we come to share our love of this sport, to unify as fans of motorsport from around the world. Those who use this place of fun and respect of racing and racers to subject anyone to abuse, make them fearful or deny them the joy of this sport have no right to call themselves fans and should stay at home.
LB: AlphaTauri's lack of performance has been disappointing. While such sweeping new rules meant taking parts from last year's Red Bull were not an option and thus would hurt the team, there was an expectation they could still comfortably compete in the midfield – and maybe, just maybe – finally compete for the coveted top-five spot in the constructors' championship boss Franz Tost has long craved. Chances of that are remote now, with the Italian team looking at seventh at best unless they can go on a huge run.
READ MORE: Could this 2022 F1 design trend explain those strange spins for Leclerc and Verstappen?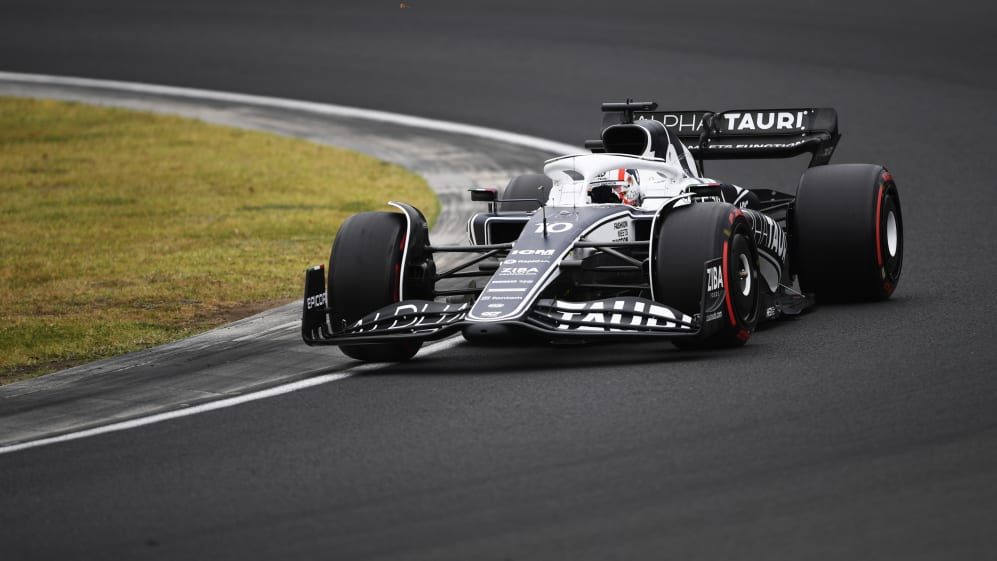 SK: Red Bull's towering championship lead is the biggest shock. It's no surprise that they're an utterly competent outfit but the fact that they're nearly 100 points ahead of Ferrari at this stage is just astonishing.
DT: I've been agreeably surprised and extremely impressed, given the intensity and duration of their fight with Mercedes in 2021, by just what a terrific job Red Bull still managed to do developing the RB18 (whereas Ferrari weren't contenders so could afford to switch development programmes sooner). And equally I was surprised Mercedes had lopped a ball so far into the weeds, and how tricky it proved to identify the ways in which to massage performance from the W13.
But as for being shocked? That has to be the catastrophic manner in which Ferrari have thrown away so many points – and almost certainly their title shot – through terrible strategic planning.
READ MORE: PALMER – Mercedes will get their first win of 2022 soon – but can they also catch Ferrari?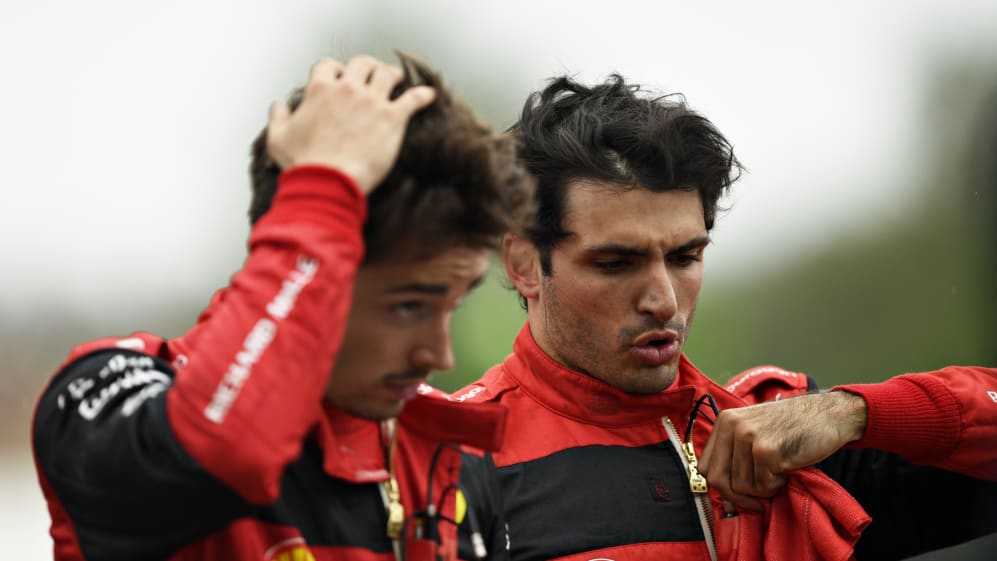 If you could delete or double down on one of your pre-season predictions, which would it be?
DT: I seem to recall I made one prediction, but that it involved three people. It was that George Russell, Carlos Sainz and Lando Norris would all keep their team mates on their mettle, and would join the list of Grand Prix winners. So of course I'll double down on the Carlos prediction (thanks, Mattia!). But long-term I won't be wrong about either George or Lando, either. It might not happen this year, but I have no doubt that in either case it is just a matter of time…
MH: I don't believe I made any! Or if I did I've no memory of it…
F1 2022: Our writers give their predictions ahead of what's set to be an epic season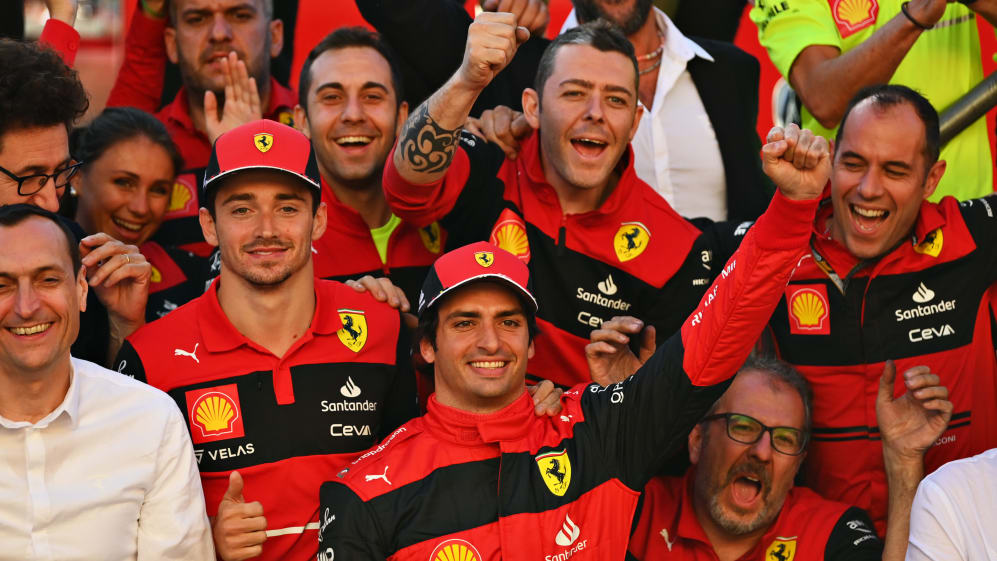 LB: I said before the start of the year that all 10 teams will step on the podium at least once this year. That's looking too ambitious, with only four managing the feat so far – so I'm hitting delete on that. I think five, maybe six is more realistic now.
WB: Delete Ferrari as constructors' champions and Lewis taking number eight. Doubling down on Seb retiring. Obviously.
SK: Delete Carlos Sainz being drivers' champion and Mercedes taking the constructors' title. Even if it may be half-true at this stage, I'll have to delete my prediction that said: "Red Bull, AlphaTauri, McLaren and Alpine will change their line-ups for 2023." I need a new Magic 8 Ball supplier.
READ MORE: Horner says Verstappen's Hungary win was 'one of his best drives' and backs Perez to 'come back stronger'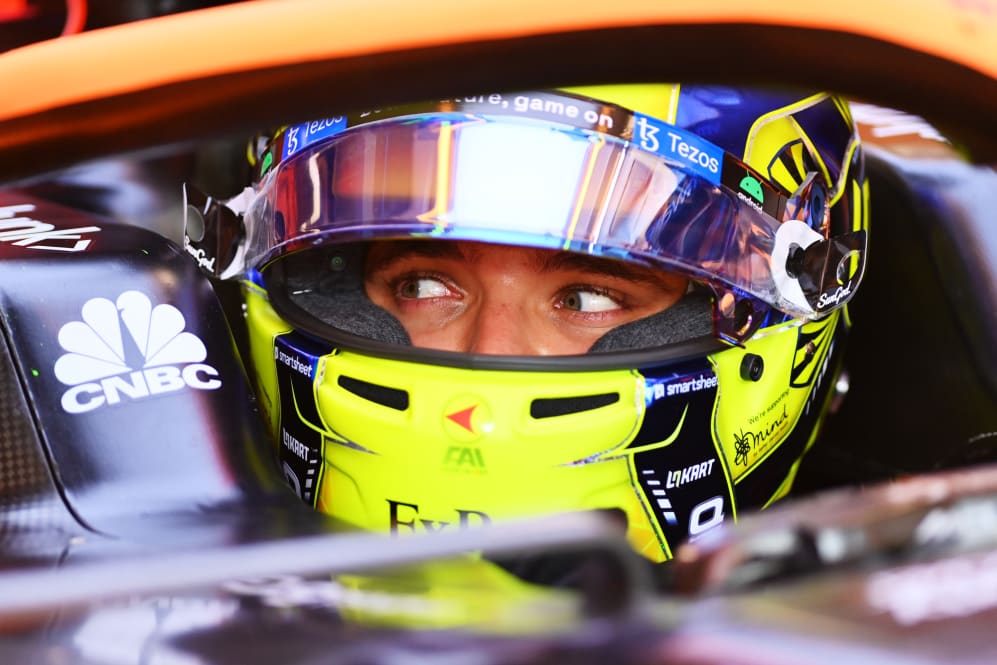 What's your stand-out drive of 2022 so far?
SK: Max Verstappen's whole Imola weekend was stunning, given he took pole, won the Sprint and the race, plus took Fastest Lap, but his team mate Sergio Perez stole the show in Monaco by making the right calls and keeping his cool in wet-dry conditions. That was the best Sunday performance of the season so far.
DT: Pedro Rodriguez was my first race driver hero, and I have several Mexican friends after sharing a press Mini with Mario Dominguez running with the Carrera Panamericana in 2018. So I was cheered to watch Checo Perez dominate so flawlessly for Red Bull in Monaco. I was slightly conflicted that he bettered Pedro's score of two wins in doing so, but it was a great victory since he beat Max fair and square, and not many people have ever done that chez Red Bull, least of all there. I just wish, like Esteban Gutierrez driving a BRM in the Historic event there, he'd worn a Pedro tribute helmet!
MH: Maybe it's recency bias but I'd opt for Verstappen in Hungary. In progressing from 10th on the grid to victory he was flawless, calm when required, picking his moments - and then delivering the sensational big laps around the pit stops on demand. Yes, he spun so it wasn't perfect but it was otherwise a sublime demonstration of someone totally on top of his game.
READ MORE: How savvy reconnaissance laps, sublime strategy and racecraft paved the way for Verstappen's unlikely Hungary win
LB: As I approached Alex Albon on the Australian GP grid to interview him for the drivers' parade, he said to me off camera with a smile – 'Why do you want to interview me? I'm starting last!' I said I reckoned an immense fightback was on the cards, though admittedly I didn't expect such an incredible drive. Starting on the hards, he was up to 13th by lap 20, seventh by lap 40 and when he pitted for the first time on the penultimate lap, he had done enough to secure 10th and his first point for Williams. It was jaw-droppingly good.
WB: Perez at Silverstone. Following contact early in the race he found himself last on the road. And from there, there's only one mindset Checo knows. Head down, shoulders back, elbows out, smash it. His drive was reminiscent of his first F1 win for the calm manner in which he went about his task of picking off almost the entire field ahead of him, and the Mexican himself spoke of how much he'd loved fighting back to the podium. It had reminded him of his junior racing days, and was a firm reminder that you count him out at your peril. Not just the stand-out drive of the season, but one of Checo's best drives in Formula 1.
READ MORE: Our writers share their defining memories of Lewis Hamilton, ahead of the seven-time champion's 300th Grand Prix