Technical
TECH TUESDAY: How Red Bull forced a last-minute Mercedes design tweak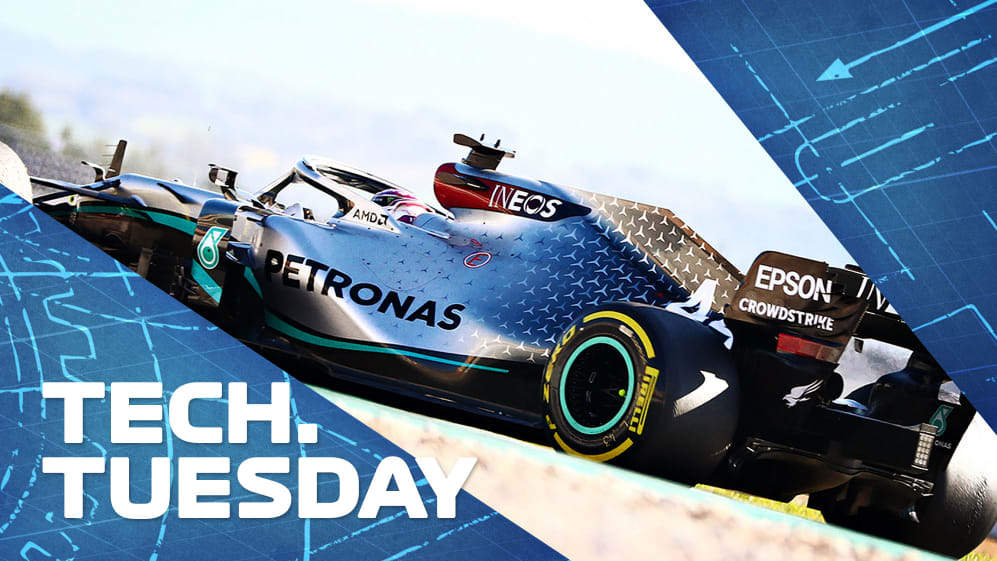 The start to the 2020 season may have been delayed, but ahead of it there was still plenty of technical intrigue involving F1's top dog, Mercedes, and their rivals Red Bull.
Following the FIA's issue of Technical Directive 014/020 before the Melbourne weekend, Mercedes were forced to make modifications to the ducting around their W11's rear wheels.
READ MORE: Exploring the suspension layouts that could give Mercedes and Red Bull the edge in 2020
Technical Directives, which are documents sent to the teams but not made public, are a means for the FIA to clarify rules, while simultaneously shutting down interpretations of those rules by teams which the FIA deem outside the spirit of the regulations. The directive in Melbourne concerned the brake duct area, which has a regulation-prescribed dimensional box it must fit into.
Red Bull had queried Merc's use of an area outside of that prescribed box – the triangular intake incorporated into the link between the upper wishbone wheelhub extension and the brake duct (see image below).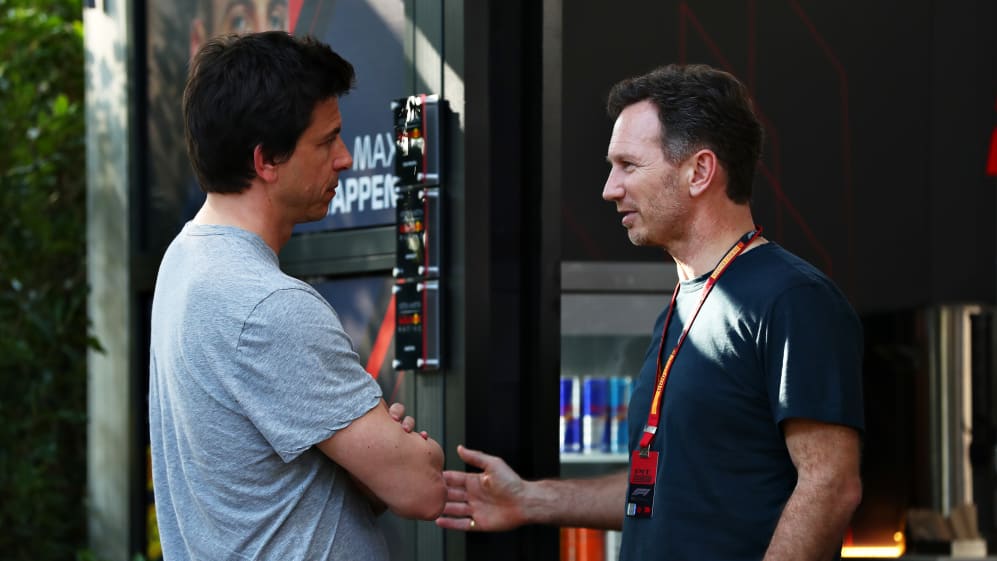 A similar arrangement on last year's Mercedes W10 was queried by Ferrari but the FIA judged it legal at the time after Mercedes were able to demonstrate that the channels leading from the part of the intake outside of the prescribed area did not in fact lead to the brakes. Instead, they channelled air between the drum surrounding the brakes and the wheel rim – in order to control rear tyre temperatures.
READ MORE: Your quickfire guide to Mercedes for 2020
Following the latest query, which questioned whether there might still be a brake cooling effect, the Technical Directive insisted there could be no channels directed into the wheels from that area outside the prescribed zone. In the short term (for the first three then-scheduled races) the FIA was prepared to accept an outlet on the other side of that part of the duct, ensuring the air travelled straight through. A more permanent solution would thereafter be required.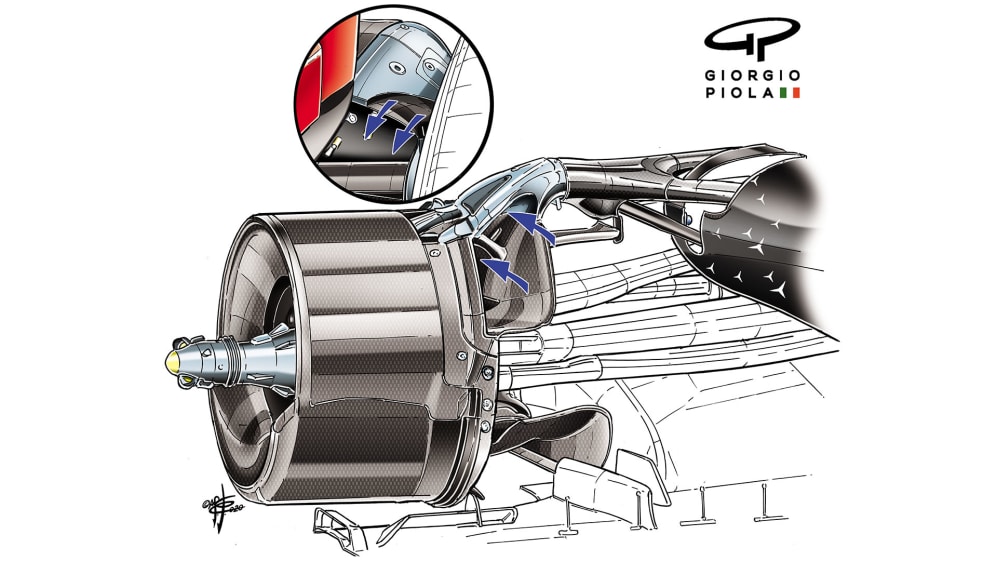 The lower of the two blue arrows in the picture above represents the air being fed to the brakes within the normal prescribed duct area. The upper arrow shows airflow into the duct outside the prescribed area. The inset image shows the outlet duct of the Melbourne modification where this air now exits.
Ultimately, Mercedes were spared having to see how much the Technical Directive and its ramifications inconvenienced them in Melbourne. But once the season does get underway, one thing looks clear: Mercedes will have to watch their backs off-track in 2020 as much as on it…
READ MORE: An open letter to F1 fans - from Formula 1 CEO Chase Carey