Technical
TECH TUESDAY: Why Ferrari tried a split wastegate in Abu Dhabi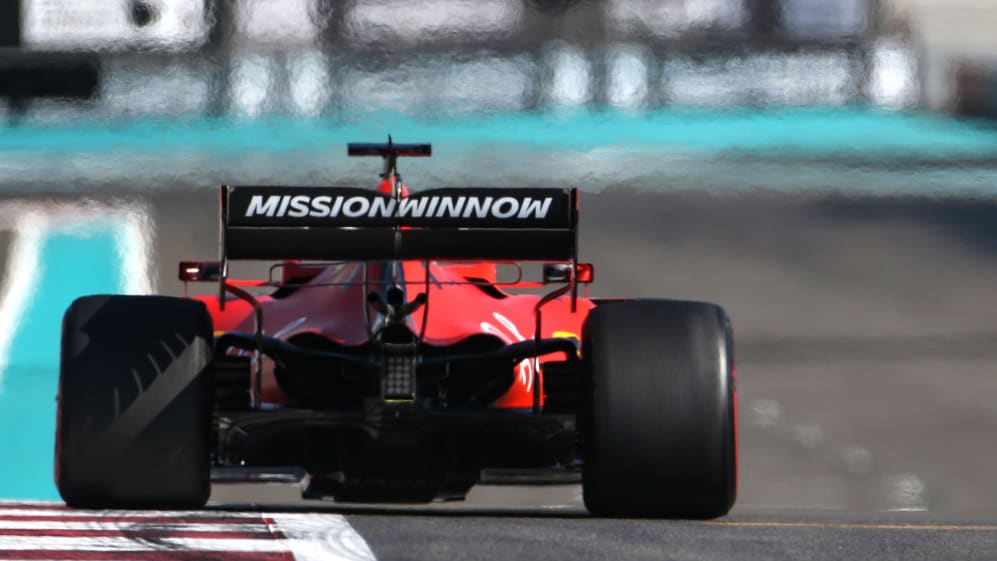 Ferrari trialled a different turbo wastegate arrangement during practice for the Abu Dhabi Grand Prix, to allow them to continue evaluating it into the post-race tyre tests this week. In the first of these tests you are allowed to run components that have appeared during a race weekend (including practice sessions). You cannot run new designs.
READ MORE: Bottas fastest, as Ocon returns in opening day of 2019 post-season tyre test
Uniquely among the four F1 engine suppliers, Ferrari opted in 2019 for a single wastegate pipe, having run two in previous seasons. The wastegate is basically a valve that dumps the excess gases from the turbo into the air when the driver lifts the throttle and momentarily increases the pressures. Dumping the excess allows the turbine to run at a consistent speed without any dangerously high peak pressures.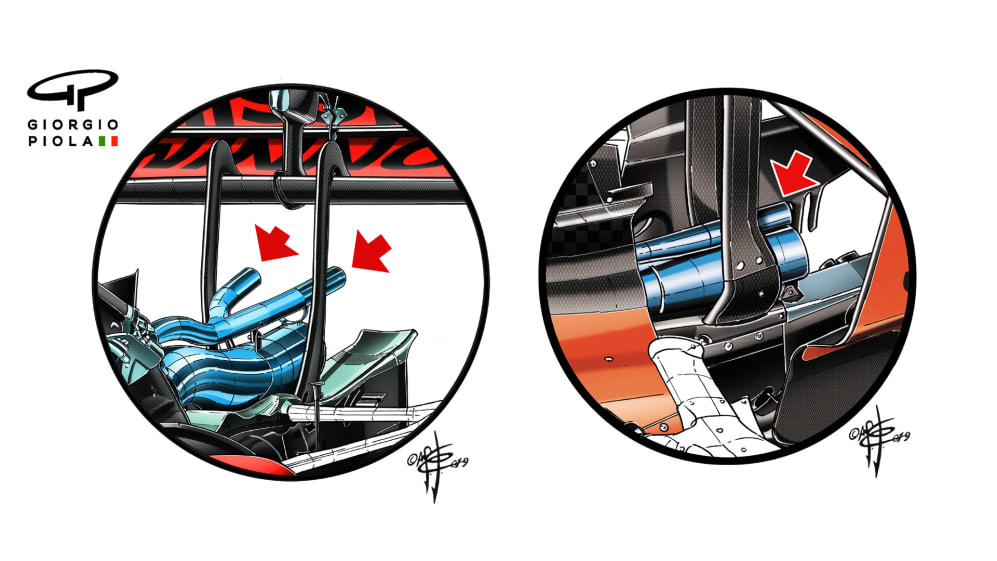 Teams have tried to make use of this gas flow by enlisting it to aid the airflow to the underside of the rear wing. Although it's only a momentary blast of gas, as the wastegate is not operating when on throttle, that momentary lifting coincides with when the driver most needs extra rear downforce – under braking and on the entry to a corner. It will help with rear stability.
READ MORE: Leclerc keeps Abu Dhabi podium as Ferrari handed big fine for fuel discrepancy
That flow split between two pipes can spread the effect across more of the width of the wing than could a single pipe. The orientation of the two pipes will ideally be one either side of the engine exhaust – which is what Red Bull switched to from the Belgian Grand Prix onwards. Prior to that, their two waste pipes were arranged on one side. The Ferrari experimental pipes mimic those of the Red Bull, as seen below.