'That would feel amazing' – Singapore pole-sitter Sainz aiming to claim first non-Red Bull win of 2023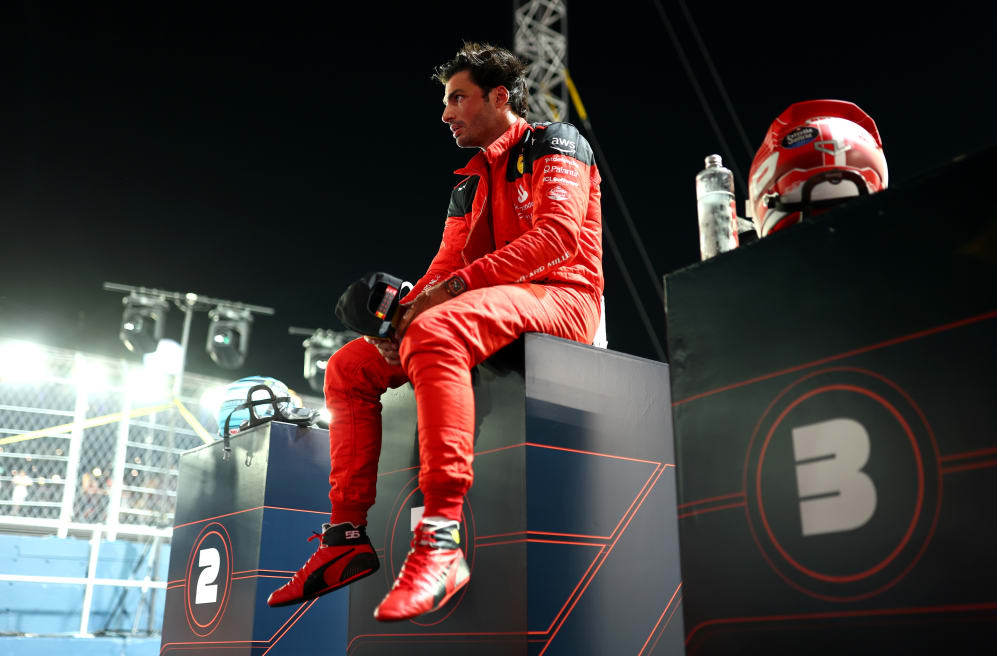 Carlos Sainz is targeting a first non-Red Bull win of the season in Sunday's Singapore Grand Prix, after the Spaniard qualified on pole for the second consecutive race, as his Ferrari team mate Charles Leclerc took third place.
Having led both the second and third practice sessions this weekend, Sainz continued to set the pace in qualifying, going fastest in Q2, before lapping even quicker to be sat in provisional pole after the first runs in Q3.
READ MORE: Sainz pips Russell and Leclerc in ultra-tight qualifying battle in Singapore after shock double Q2 exit for Red Bull
A brilliant final sector on his last lap then saw Sainz set a time of 1m 30.984s, with none of his rivals that crossed the line after him able to beat him. George Russell went closest, with his lap just 0.072s slower than the Spaniard's.
Reflecting on his performance after taking his second consecutive pole position, Sainz said: "Again, a bit like in Monza, [the key was] really hitting the ground running from FP1 and feeling very confident all through the sessions and putting it together in Q3.
"Just focusing, not doing any mistakes in that lap, keeping it clean around here in Singapore, normally it pays off. It was a bit of a messy session for everyone, but we kept the focus, put a good lap in in the end and pole position."
Asked where his confidence in the car had come from, Sainz replied: "I think it's the story a bit of our year. We have a very good car in certain tracks and certain conditions, like one lap, and these sort of short apexes, quick changes of direction, our car seems to be very good this weekend.
"Again, a bit like in Monza, we know our weakness is always the race pace and it's where we always pay the price, but I think the team has been doing a great job the last couple of weekends to understand the package, understand the car.
HIGHLIGHTS: Relive the Singapore qualifying action as Sainz takes pole and the Red Bulls drop out in Q2
"And I think we're definitely making a bit of progress, keeping in mind that this circuit has always suited Ferrari quite well."
With both Red Bulls having been knocked out in Q2, Sainz was asked if Ferrari could dethrone the championship leaders – who've taken victory at every race since the 2022 Abu Dhabi Grand Prix – come Sunday. He said: "That would feel amazing, and that's the target. Try to get the win tomorrow, I'll give it everything like I did in Monza and hopefully tomorrow it's enough."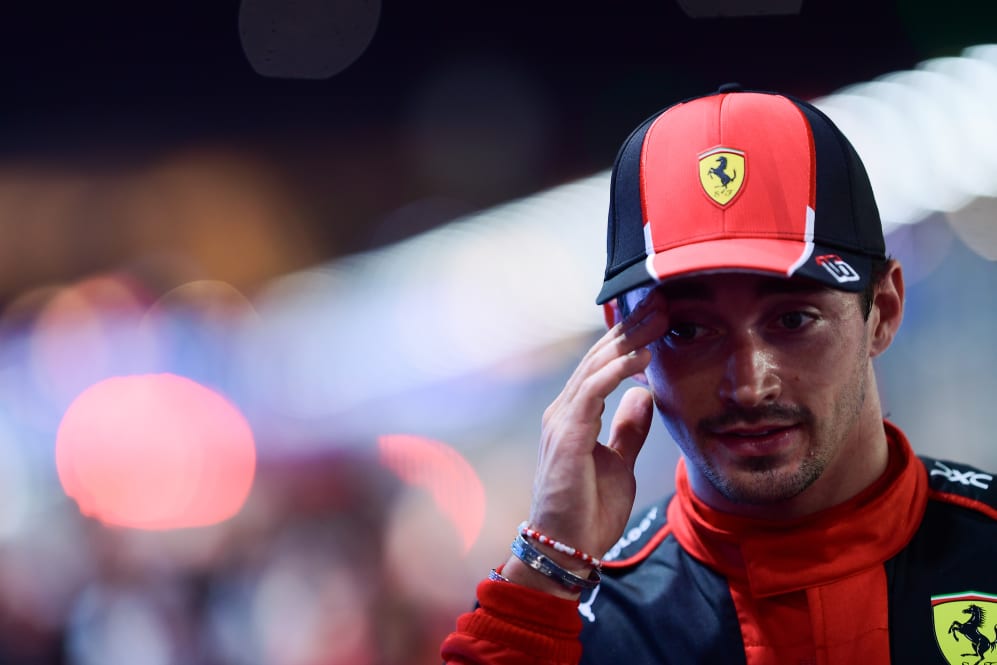 Leclerc, on the other hand, felt he could have been higher than third, as he explained why it was so difficult to execute the perfect lap around the Marina Bay circuit.
"It's extremely difficult as everywhere, but here probably even more so with the tyre [temperatures] and the overheating throughout the lap," said Leclerc. "It's always a balance between the first and the last sector but everything was super close.
AS IT HAPPENED: Follow all the action from qualifying for the Singapore Grand Prix
"Mercedes was really strong today too, so it was an interesting qualifying. Unfortunately, I missed just a little bit to gain a few positions, but again Carlos did a great job, one-three for the team tomorrow and let's see what we can do."
Asked what about the challenges facing him for Sunday's race, Leclerc said: "The physical challenge tomorrow is going to be something for sure. It's extremely warm, extremely humid. But until now we've had a very a good performance.
"Honestly we did not expect to be so competitive on a track like this, so this is a good sign for the future, but let's see what we can do tomorrow."