'That's not true' – Ricciardo dismisses talk of pre-agreed contract with Ferrari
Has he? Hasn't he? That's what everyone wanted to know ahead of the Azerbaijan Grand Prix – and Daniel Ricciardo has put the record straight by insisting there is no agreement in place to join Ferrari next year.
With his current contract at Red Bull expiring at the end of this season, Ricciardo is known to have admirers in the paddock – and both the Prancing Horse and fellow F1 championship rivals Mercedes are among those reportedly keeping an eye on developments.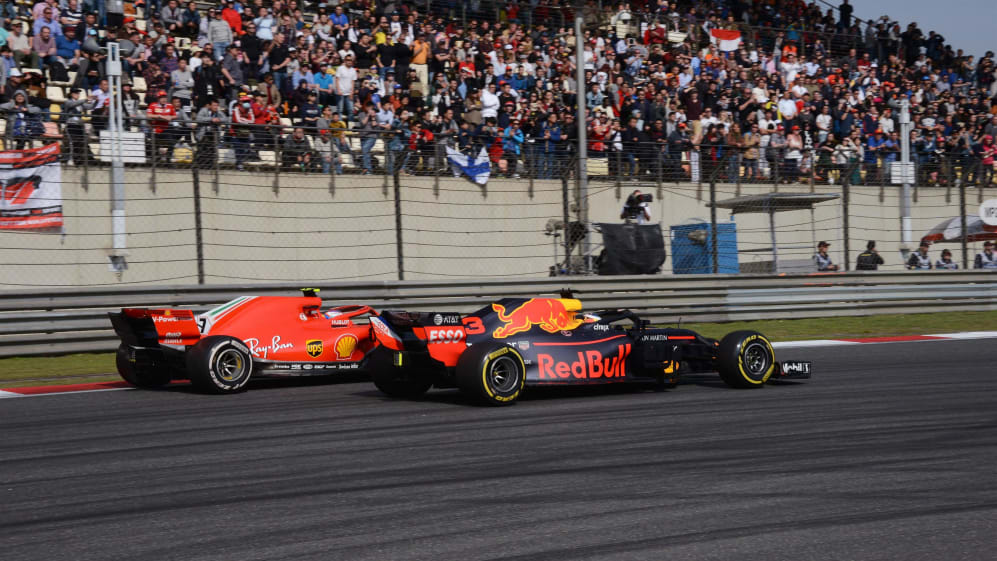 That's not true. I can say that
Although the Australian, who goes into this Baku race on the back of an incredible triumph in China last time out, has made no secret of his ambition to become a world champion, he abruptly dismissed suggestions that this year might be his last with Red Bull.
"I have only had talks with Red Bull - since last year we have been open with each other," said Ricciardo when asked in the pre-race press conference whom he has spoken to regarding a 2019 seat.
"I think through the media as well, everyone is aware they [Red Bull] are interested in keeping me. We have had some talks regarding that. I am aware of other reports but there hasn't been anything else. They're not true. At least up until now, certainly not."
And when queried on whether he has a pre-agreed contract in place with Ferrari, he said: "That's not true. I can say that."
Now aged 28, Ricciardo is facing an important career decision, and having come through Red Bull's junior driver programme he admitted loyalty is a factor.
"There will always be a bit of that for sure [a loyalty to Red Bull]. It's been 10 years since I was in Red Bull junior team. It's a long time and they really set it all up for me to make this happen.
"There will always be that. At some point, obviously you have to weigh up what does what. Regardless, there will always be something and I will always show love."
Ricciardo currently sits fourth in the drivers' championship with 37 points, 17 behind standings leader Sebastian Vettel. He's admitted previously that he'd ideally like to sign a two-year deal with his next team.
"I think Daniel's happy in the [Red Bull] environment," Red Bull boss Christian Horner has said. "If we can give him a car like we did [in China], why would he want to be anywhere else?"