'That's where we are right now' - Raikkonen laments Alfa pace after qualifying on back row
Last year Alfa Romeo enjoyed a double points finish in Austria. This year, the team saw both drivers exit qualifying at the earliest stage in Q1, as Kimi Raikkonen finished 19th on Saturday, behind his team mate Antonio Giovinazzi. And the veteran Finnish driver said the result represents the reality of the team's current situation.
Saturday's result will leave Raikkonen - who has 18 career pole positions - on the back row of the grid for just the 10 time in his lengthy F1 career.
READ MORE: QUALIFYING REPORT: Bottas beats Hamilton to pole as Ferrari struggle in Austria
Asked if he expected such a difficult session, he replied: "I think after yesterday and this morning we didn't expect a very easy day to come.
"But that's where we are right now and we have to make the car faster and be more competitive."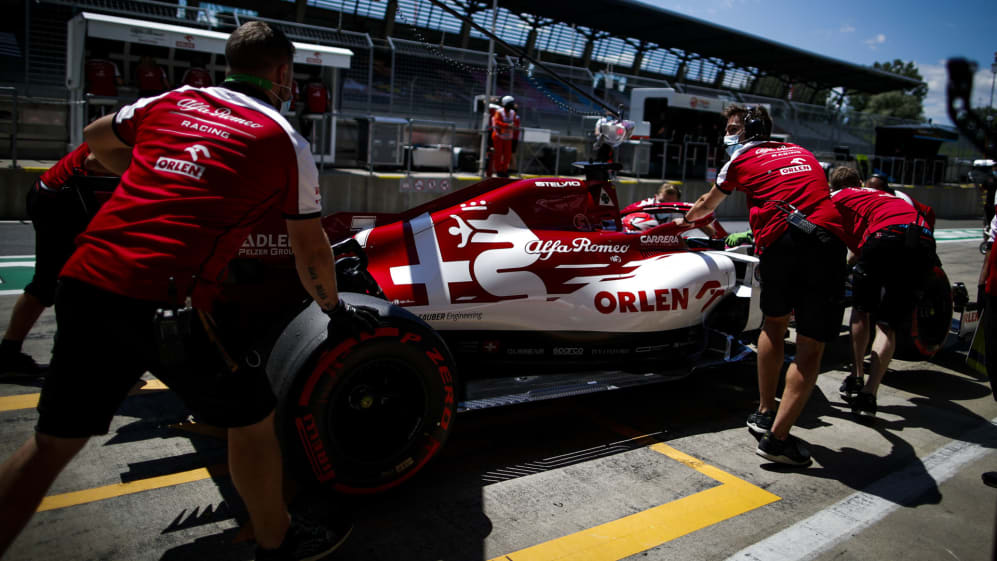 At the Red Bull Ring in 2019 Raikkonen started sixth and finished ninth while Giovinazzi started seventh and finished 10th. For Raikkonen such a drop in performance is "far" from where he wants Alfa Romeo to be, as the 40-year-old Finn gears up for his 313th start in the sport.
READ MORE: 'I thought we had more in hand' - Vettel 'surprised' by Q2 exit as Ferrari struggle in Austria
"Obviously we are not as good as we were last year. comparing what happens this year against the others, but it's the first race weekend and obviously so far from where we want to be but that's the reality right now and we need to see what we can do," he concluded.
As for Giovinazzi, the Italian went off-track at Turn 4 on his final flying lap in Q1 and, while he finished 0.049s ahead of his team mate, he was still behind Williams' George Russell and Haas's Kevin Magnussen.