Feature
The battle into Turn 1 and Mercedes in the mix – What To Watch For in the Spanish GP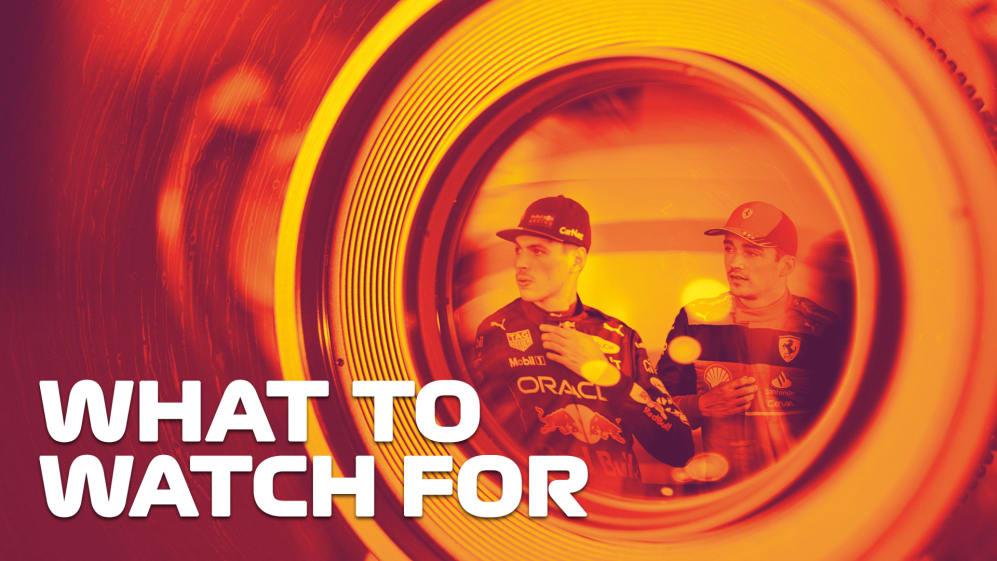 From the top two in the championship on the front row to the potential for different strategies; and from a clearer picture of Mercedes' progress to Fernando Alonso with it all to do, we pick out some of the key areas to keep an eye on in Sunday's Grand Prix at the Circuit de Barcelona-Catalunya…
1. Title rivals into Turn 1
With a sense of deja vu, the run to the first corner is looking very exciting for the second year in a row in Barcelona, thanks to the make-up of the front row.
READ MORE: Leclerc shrugs off Q3 spin to take pole in Spain as technical issue sees Verstappen miss out
One of the two title protagonists is the same as 12 months ago, when Max Verstappen forced his way past the marginally faster Lewis Hamilton into Turn 1 and took the lead, setting up a thrilling race. This time, Verstappen needs to do the same to Charles Leclerc, who starts on pole position for the fourth time this season.
Leclerc failed to convert his latest pole into victory in Miami, when the Red Bull proved quicker in the opening stint. But with a bit of uncertainty over how race pace will pan out but on a track that is tough for overtaking, the fight into Turn 1 could be crucial once again.
The driver that leads out of the first few corners is likely to have a good advantage – even if the cars are able to follow much more closely this year – so it could be a more aggressive battle than usual once the lights go out.
2. The strategy battle between Ferrari and Red Bull
Something else we've seen in a recent race in Barcelona is two different teams opting for different strategies that come to a head at the closing stages of the race. Last year it was Hamilton two-stopping his way to victory, with the strategy helping him pass the one-stopping Verstappen who had taken the lead at the start.
The potential for a similar scenario to happen again was pretty high by the end of Friday's running, when Ferrari were slightly concerned about their race pace, and in particular the amount of degradation they were suffering compared to Red Bull.
READ MORE: Verstappen unsure if DRS issue cost him Spanish GP pole, as he looks to long-run pace to topple Leclerc
The concern was so big that Ferrari carried out some long runs in FP3 – unlike any other team on the grid – and it appeared to pay off with Leclerc saying "it feels like we found something".
Whether it is enough to really fight Red Bull on the same strategy remains to be seen, but 2021 showed there are strategic options available that can be successful by making more pit stops, even if that's a result of having a higher level of tyre degradation.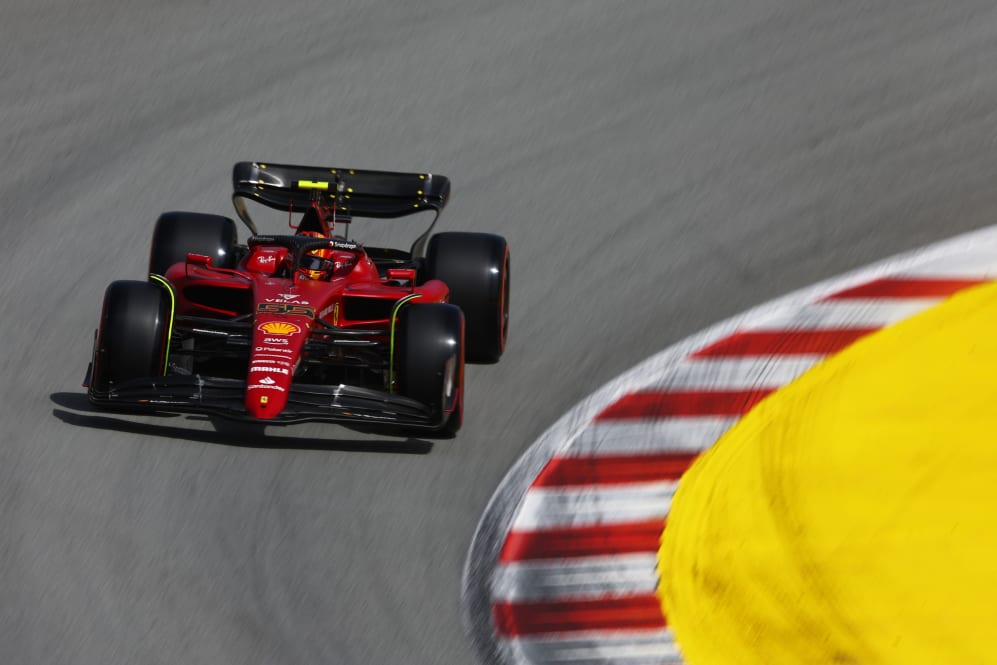 3. Mercedes' pace
We've been referencing Mercedes' pace all season because there's always been that potential for the defending constructors' champions to make a clear step forward – and that seems to have arrived in Barcelona.
It's not that the competitive order has changed massively – in fact the gap to pole position is only 0.1s less than it was at the opening race in Bahrain – but George Russell's fourth place in qualifying is the team's best result of the season so far and their most competitive in terms of lap time too.
READ MORE: 'It's a big step' – Mercedes pair eyeing Ferrari fight in Spain as upgrades net Russell best grid slot of the year
More than that, though, the car looks more settled, and the team's bouncing problem less severe, which suggests they are going in the right direction. So far we've been used to seeing Mercedes maximise race results as Russell's consistent top-five finishes attest, but sometimes that has been from lowly qualifying spots.
Now with a spot on the second row and stronger package, we'll get to see just how much progress has been made in terms of race pace and if Mercedes can put pressure on Ferrari and Red Bull over a longer distance.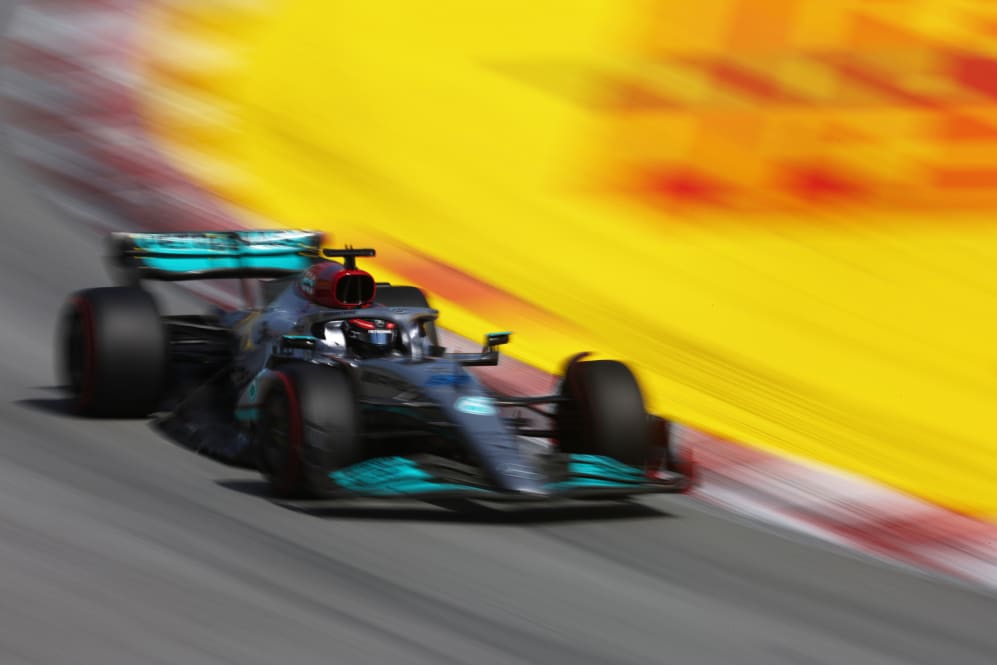 4. Alonso with a mountain to climb
The home fans have been regularly coming to Barcelona to support Carlos Sainz in recent years, with Fernando Alonso having taken two years out, and the double world champion's return in 2021 taking place in front of an almost empty circuit due to COVID-19 restrictions.
This year, they have turned out in force with 110,000 expected on race day – but Alonso will have to produce something particularly special if he is going to be the Spaniard to give them something to cheer.
READ MORE: Alonso blames 'misunderstanding' with Alpine pit wall for Q1 exit after qualifying 17th at home
The Alpine driver thought he was tight for time to start his final lap in Q1 so began it directly behind Lando Norris, only to find he actually had plenty of time in hand, but by then his run was ruined and he qualified 17th.
We highlighted Esteban Ocon being out of position in Miami and the Frenchman duly climbed into the points, but the bad news for Alonso is the Alpine doesn't look as competitive this weekend, with his team mate only 12th. We've seen plenty of first-lap magic from Alonso before, though – including in Spain – so don't rule him out.
5. Feeling the heat
Can you watch for heat? I'm not so sure… Regardless, the drivers are going to be feeling it on Sunday as a heatwave continues to hit Spain.
It has already been a hot weekend and we've seen multiple issues that could be attributed to that, including Mick Schumacher's right rear brakes catching fire and exploding as he returned to the pits in FP3, and Pierre Gasly's heat shield issue that ruled him out of the final practice session.
If those problems are a sign of the difficulties teams will face in the heat – including with tyre life – then there could be more to come, because it's only likely to get hotter. Temperatures are expected to continue to climb on Sunday and reach 34C or even 35C, which are tough conditions wherever F1 races.
On a track where overtaking and following has been notoriously difficult in the past, whether the racing is closer or not due to the new regulations, there could be reliability concerns for the teams to deal with throughout the afternoon.
HIGHLIGHTS: Watch the action from qualifying in Spain as Leclerc seals fourth pole of the season