Opinion
THE DEBATE: Are Mercedes the greatest team in Formula 1 history?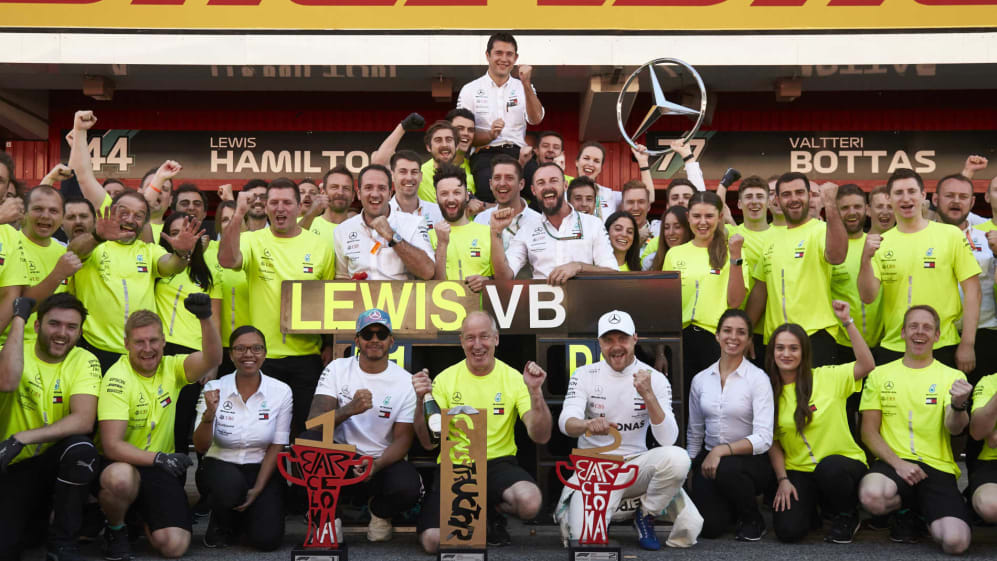 Mercedes have begun the 2019 Formula 1 campaign in breathtakingly brilliant fashion. Not only have they won all five races, but they've backed each of those victories up with a second place, too. It's an extraordinary feat which has not only led to many asking if they can go the entire season unbeaten, but also whether this Silver Arrows operation is the best ever. F1 digital presenter Will Buxton and F1 senior writer Lawrence Barretto discuss...
WILL BUXTON - YES
We always say it is a folly to try and compare racers from rival eras, so vastly different were the circumstances under which they raced. So to try and do so with the teams which have competed in the many and varied eras of Formula 1 may also prove to be equally as difficult.
And yet I cannot think of another outfit which has not only so utterly dominated their opposition, but which have consistently raised the level of what we accept to be the norm in the history of Formula 1. Since the start of the hybrid era in 2014, Mercedes have won (post Barcelona 2019) 75% of the races contested.
They have won every drivers' and constructors' title, matching Ferrari and Michael Schumacher's run from 2000 to 2004. Should they win the constructors' crown again this season they will match Ferrari's six titles in a row. If either of their drivers wins the crown they will do what has never been done and take six doubles in a row.
Ferrari may have been so dominant that they won the 2002 world championship at the French Grand Prix in July, but even they only managed a win rate of 66% in their five-year run of doubles. McLaren's four-year run of doubles from '88-'91 saw a 59% win ratio. Red Bull's four doubles? 53%.
But it's not just about win percentages. Under the hybrid regulations, Mercedes have been at the forefront and never bettered in their development of the power unit. As far back as 2017 their engine hit over 50% thermal efficiency on the bench, reflecting one of the largest steps in one of the shortest periods in the history of the internal combustion engine. One of the defining pieces of technology of our lifetime has been evolved faster and further than at any time in its history thanks to the path this team have taken.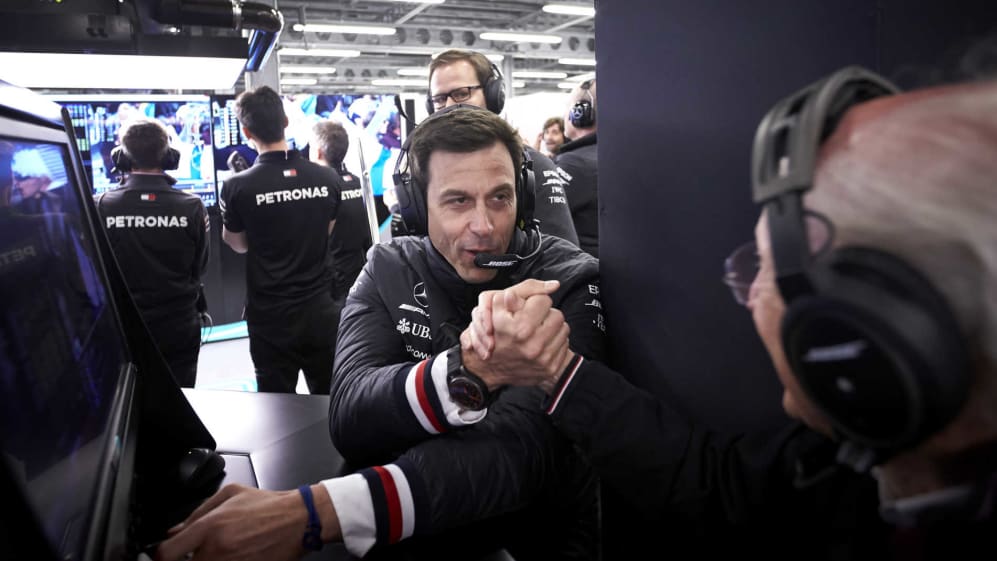 But they have struggled at times with aero, tyres, strategy and even engine reliability. Yet they have used those moments as inspiration to better themselves, their creativity, their ingenuity and their workload. If they have found themselves a step behind they have not stopped until they are two ahead. And even then to focus on making it three steps.
They are relentless. Seemingly unstoppable. A well-oiled machine created with just one purpose – winning. "The best, or nothing" is the company's mantra and it seems to have permeated every level of the operation. And yet it remains human and warm. The team is not perfect. It makes mistakes. And when it does so it puts up its hands and finds out why.
If success breeds confidence and confidence breeds success, Mercedes have found the perfect harmony to place themselves in a whirlwind of brilliance. Even a deep-seated animosity between their lead drivers to rival any of the rivalries seen in this sport could not halt their trajectory. As with everything, it was dealt with calmly, fairly and swiftly.
Should we decry their achievements or their passion to continually better themselves? Or should we applaud the level of excellence their workmanship has created not only within the walls of their own team, but in every garage the length of the pit lane whose stated purpose and very existence is focused on toppling them from their throne?
Take a step back and appreciate the greatest team in Formula 1 history while you still can. You're watching them make history.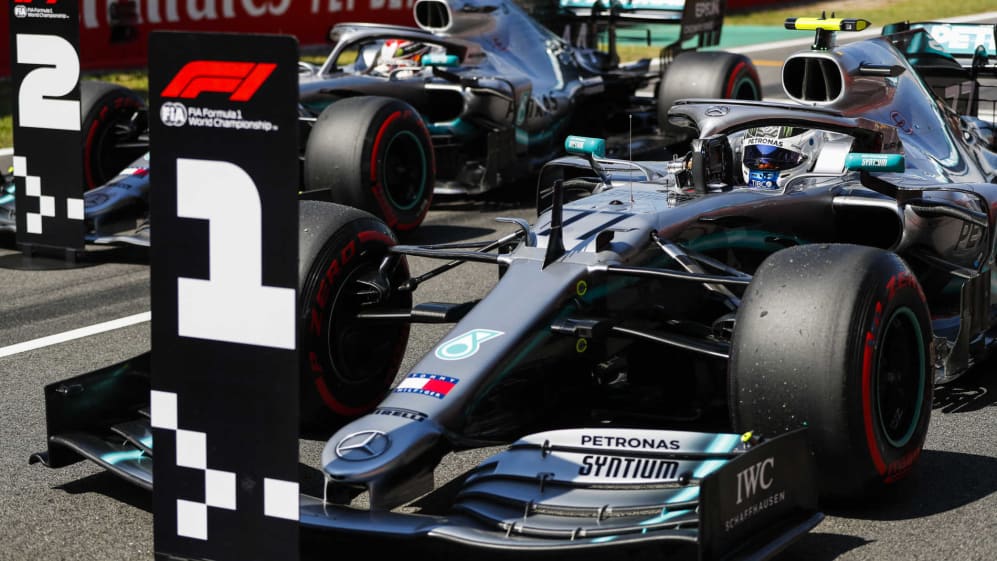 LAWRENCE BARRETTO - NOT JUST YET
What Mercedes have achieved since the start of the V6 hybrid era is astonishing. Five seasons, 10 championships. In the last five years, they won nearly 75% of the races. In 2019, they are unbeaten having scored five successive one-two finishes. Those are some killer stats.
They are undoubtedly one of the greatest teams in the history of the championship - operationally, they are the best ever - but they are not the greatest yet. That accolade, in my opinion, lies with Ferrari, following their brilliant run of five successive championship doubles from 2000 to 2004.
I rate that performance higher simply because they had stronger competition. Mercedes have essentially had it their own way during their period of dominance. Sure, Ferrari offered a threat in the last two seasons, but it was never sustained and always tailed off when the flyaways started in the second half of the campaign. Not once have we had a title decider between two different teams during that period.
For Ferrari, it's true that they were utterly dominant in 2002 and 2004, Michael Schumacher wrapping up the title as early as the French Grand Prix in July in the latter with his ninth win in 10 races. But 2000 and 2003 were competitive. In 2003, for example, Schumacher clinched the title by just two points.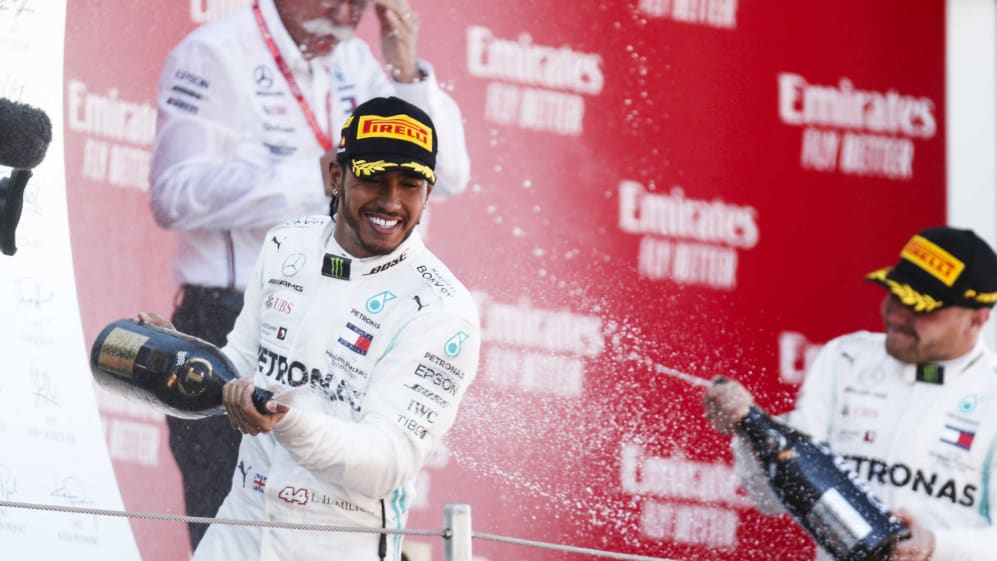 Mercedes have also made the most of the major engine regulation change ahead of 2014, which gave them a huge advantage over the rest of the pack. Of course, the job they did to achieve such a feat was mightly impressive, but it reduced the competition on track.
While the rest of the pack have closed, they have upped their game consistently – making the most of having that advantage and allowing them to enhance an already strong product while also giving them scope to put resources into forward planning while others were throwing everything into simply catching up.
That said, if Mercedes continue on their current trajectory, with the team operating at such a high level and producing a car, which this year Lewis Hamilton says is the team's best ever, it's hard to see how they won't become the greatest ever in the very near future.
If they keep winning at this rate, and wrap up a sixth consecutive double – something no team in F1 history has ever achieved – it starts to become very hard to deny them the accolade…