Hamilton: 2019 Mercedes 'the best car we've made'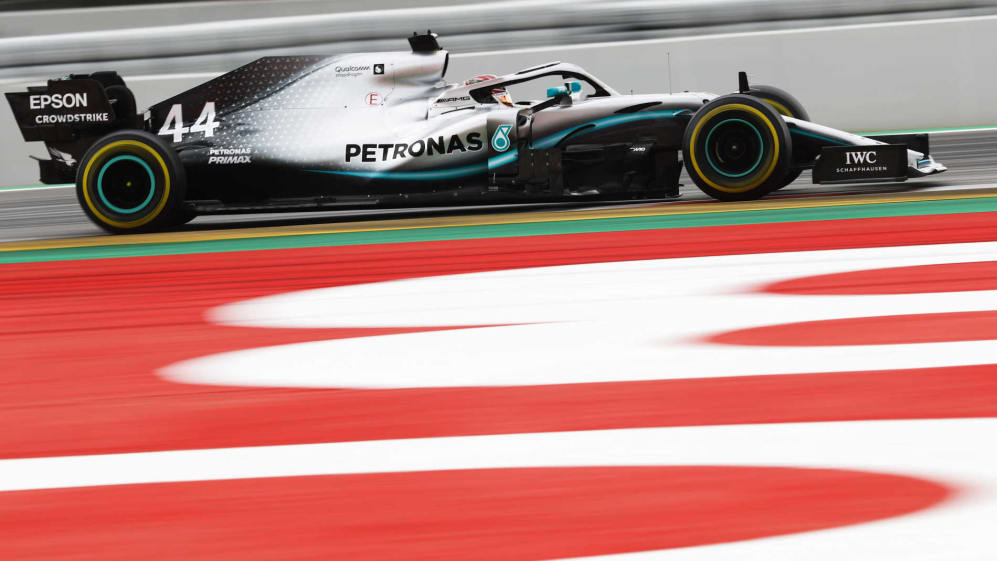 Even after taking three out of five wins so far this season – and finishing second both times when he wasn't victorious – Lewis Hamilton has been very public in admitting that Mercedes' current W10 doesn't yet suit his driving style 100%. Despite that, however, the five-time champion is convinced that the car is the best the team have ever produced.
Having been out-qualified by Valtteri Bottas by 0.634s in qualifying for the Spanish Grand Prix, Hamilton hit back in emphatic style on Sunday by winning comfortably from his Finnish team mate. And after the race, Hamilton was honest about how his relationship with the W10 was developing.
"It's definitely been a bit of a hard first four races [until now]," said Hamilton as he stepped out of the car. "Naturally it's a great car but we don't always get along, so I'm grateful that in the race, we managed to settle our differences."
Later, Hamilton went on to elaborate on his comments…
"Ultimately, it's a fantastic car," he said. "It's just the working window that I'm in, with my driving style, it's not always doing what I want it to do. But it's the best car we've made up until now.
"I've generally struggled with the car from Australia really," he added, before sending out an ominous message to his rivals: "My qualifying in Australia [to take pole] was just okay – I was only a tenth ahead. But when I get things right, it should be different to that."
Despite being beaten by Hamilton in Spain, Bottas has taken three poles this season to Hamilton's one – a rare situation for F1's top qualifier of all time to find himself in. And looking into why his team mate appears so comfortable in the car over one lap would, Hamilton admitted, be top of his priority list in the coming weeks.
READ MORE: Mercedes one-two streak 'history in the making', says Hamilton
"Valtteri's settled nicely into the car, he's quite happy," said Hamilton. "I don't know if it's driving style yet, I'm still looking into it, but there are definitely areas, and of course I will continue to focus on that at the factory, and this week, I'll be dialling in to try to really understand. Also I'll go around and talk to different departments engineer-wise and try to collate as much data and information as possible so I can apply it better in the next race.
"Fridays and Saturdays have not been great days for me. So lots to improve on that, but the races have been really strong performance-wise, and pure delivery on a Sunday, I've been really happy."
Hamilton's win in Spain saw him re-take the lead of the drivers' championship over Bottas by seven points, with Hamilton's closest non-Mercedes rival Max Verstappen a full 46 points adrift after five rounds.