'The drivers loved it' – Brawn says success of Zandvoort's banked corners will be replicated in Abu Dhabi and Saudi Arabia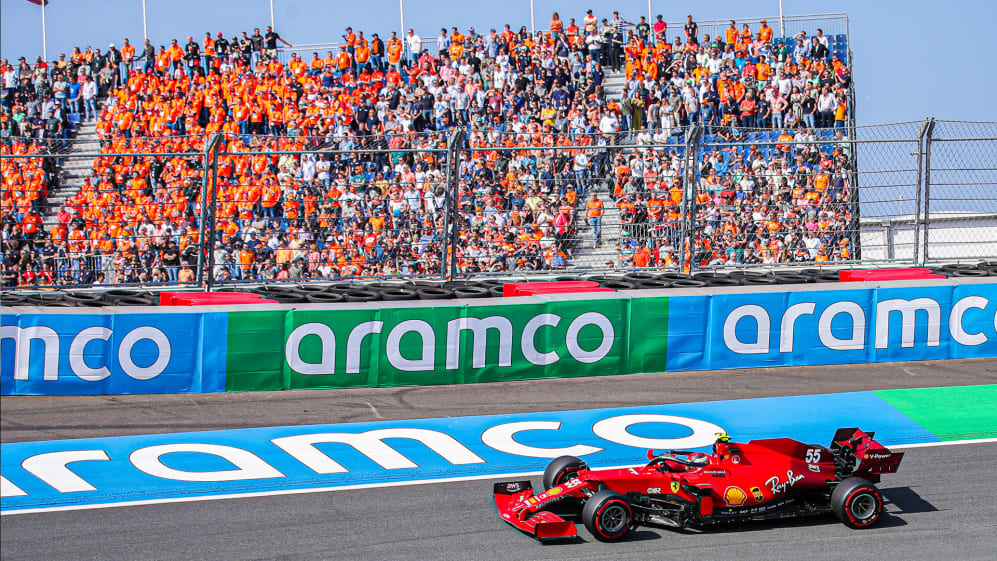 One of the big talking points after the return of the Dutch Grand Prix was Zandvoort's dramatic new banked corners, and the effect they'd had on the racing. And Formula 1's Managing Director of Motorsports Ross Brawn believes that the banking's popularity with the drivers justified the creation of similar style corners at the Abu Dhabi and Saudi Arabia tracks, which will appear on the calendar later this year.
Brawn was appearing on our F1 Nation podcast when he was asked by hosts Tom Clarkson and Natalie Pinkham where the idea to introduce banking at Zandvoort had come from.
TECH TUESDAY: Why Zandvoort's banking left Mercedes playing catch-up to Red Bull
"Charlie [Whiting, the late FIA Race Director] was the first one to suggest that we put banking in to make the last corner flat-out and effectively extend the length of the straight," said Brawn. "And once we got that thought in place and started to work on things, we realised that we could actually make some really good features, not only there but Turn 3 and some other areas.
"So Tarzan, which is the first corner at the end of the straight, was always banked and had some contour already, so it was following in the theme of that, and we're really chuffed because it worked remarkably well. And the great thing was, the drivers loved it. They were full of praise, they enjoyed it, and when you get a strong buzz from the drivers, it's infectious."
Asked, meanwhile, whether we'd begin to see more banking in Formula 1 circuits following the success of the track configuration at Zandvoort, Brawn said that Saudi Arabia's Jeddah Street Circuit – preparing to host its maiden Grand Prix this year – would see some banking, while revisions to Abu Dhabi's Yas Marina Circuit would see certain off-camber corners replaced with banking too.
REVEALED: The track changes aimed at improving overtaking at Abu Dhabi's Yas Marina Circuit
"We've introduced [banking] in Saudi," said Brawn. "Although Saudi is, to all intents and purposes, a street circuit that's going to be utilising the Corniche in Jeddah, there's quite a lot of unique circuit being built to tie it all together, and there's a lovely banked corner at the end of the circuit, which looks pretty impressive.
"And Abu Dhabi, the last third, or half, of the circuit, has all been modified for this year, and that will have some gently banked corners – although nothing quite as severe as Turn 3 [at Zandvoort]!
"We had some… off-camber corners in Abu Dhabi, which I think were done with good intent, but the drivers never really enjoyed them," added Brawn, "so we've corrected that and put in some gentle banking. It always helps to pick up the speed and also seems to give different options as to how you take those corners, which is great."
WATCH: Take an onboard lap around Saudi Arabia's flat-out Jeddah Street Circuit
Hear more from Ross Brawn on this week's F1 Nation, as the team review a sensational Dutch Grand Prix weekend in Zandvoort. Tune in via the player above, or your preferred podcasting platform.