Feature F1 Unlocked
The most wanted man in F1? After bouncing back from Red Bull heartbreak, Albon looks set to be a key player in the 2025 driver market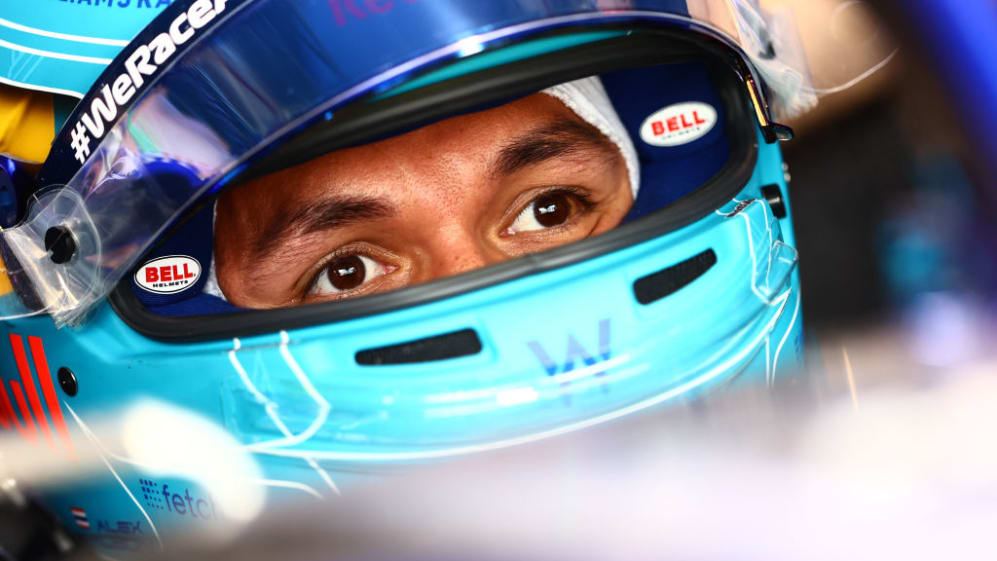 Alex Albon is living proof that if you get knocked down in motor racing, you can get back up and be significantly stronger for it. The Thai driver's future in F1 looked bleak when he was dropped as a race driver by Red Bull at the end of the 2020.
But he took the olive branch handed out by the energy drinks company with both hands by accepting a reserve role, and set about using the additional chance to first rebuild his confidence, then develop an inner steel to strengthen his resolve and help efficiently utilise his immense talent on a race track.
READ MORE: Robson highlights areas 'very skilful' Albon has improved upon this season
The result was a return to the grid with Williams – a move that Red Bull played a part in helping along – and a string of performances that not only yielded a contract extension on improved terms with the British team but also brought him to the attention of rival team bosses across the paddock.
Sources say two teams were interested in his services for 2023. As I wrote last year, one of them was Alpine. Haas are believed to have been the other, as they assessed candidates to partner Kevin Magnussen.
That attention has only increased this year as Albon has stepped up another level again. The 27-year-old has taken a Williams and hauled 11 crucial points out of it, putting the team a superb seventh in the constructors' championship.
He's currently ranked fourth in our Power Rankings, which is based on a driver's performance relative to the machinery at their disposal. Only Max Verstappen, Fernando Alonso and Lewis Hamilton are ahead of him. That's quite some company to keep.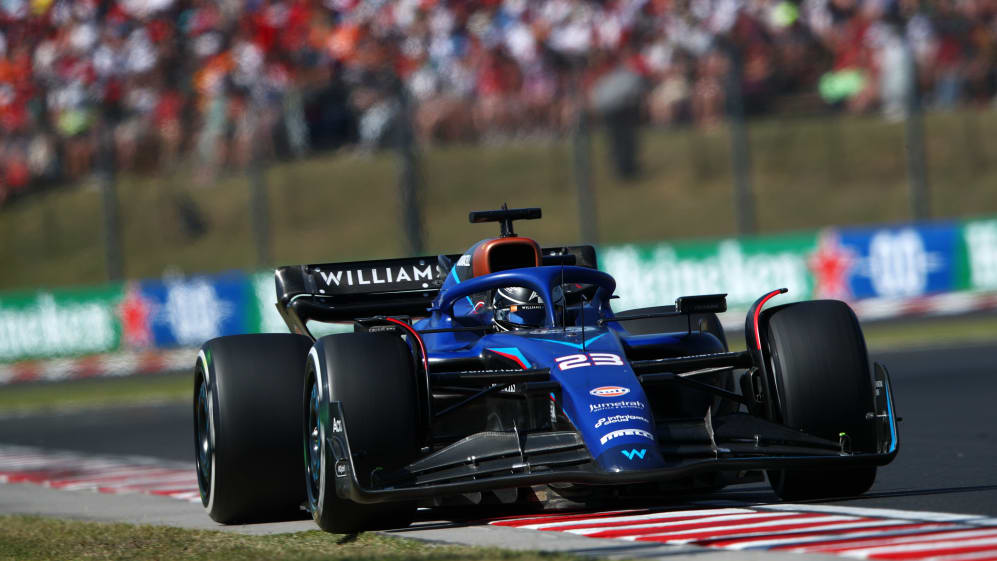 Albon is like a different person to the one who was so mentally bruised after being axed by Red Bull. The tension he carried throughout his body has ebbed away, the exhausting mental pressure that ground away inside his head has eased dramatically.
His infectious smile is back, and he's living his best life. When I speak to him in the TV pen after sessions on a race weekend, he's refreshingly open and analytical, regardless of whether it's been a good or bad day.
READ MORE > POWER RANKINGS: How our judges score the drivers heading into the F1 summer break
Williams absolutely love him. He's been a breath of fresh air around the halls of Grove and inside the team's hospitality unit and garage at the race tracks. Aside from the fact he's incredibly funny and endearing – making him someone you want to hang around with – he's developed himself into an all-round racing driver who delivers results.
When former Williams boss Jost Capito signed him up, he tasked Albon with being a leader – the first time he's held that role in F1. Putting the knockbacks and pain he'd suffered at Red Bull as Max Verstappen's team mate behind him, Albon delivered on this request with aplomb.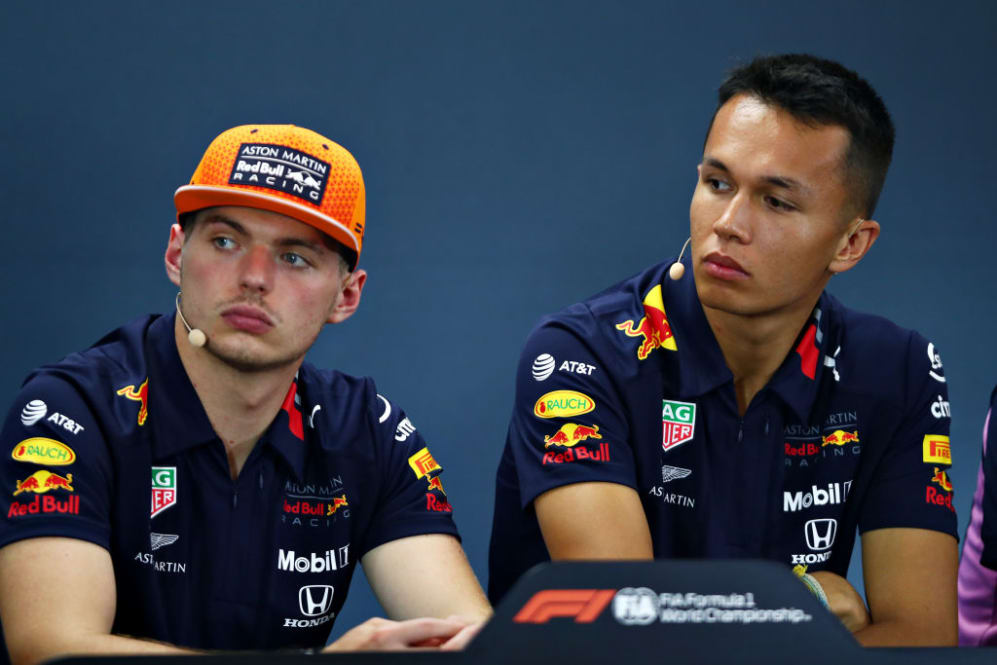 His work in the simulator is like gold dust for the engineers, his feedback crucial in helping the team across the board, from arriving at a race weekend with a good baseline to developing out problems quickly and finding performance as a weekend goes on.
When he gets behind the wheel, the engineers know that near enough 100% of the time, Albon gets everything out of the car. That's the holy grail for engineers as the driver variable is ruthlessly consistent, and that makes it easier to assess what is working and what isn't working on the car itself.
READ MORE: Albon has 'what it takes' to push Williams forward as Vowles hails his leadership qualities
His commitment on track, both in attack and defence, has been a wonder – especially as the Williams lacks downforce – and when opportunities for points are presented, he almost always delivers.
The one blip was Australia, when he crashed when running in the top-six. But that was quickly forgotten because they have seen enough to know it was a blip – and one that will occur when you are constantly taking a car to the ragged edge.
It's no surprise, then, that Williams are keen to keep him for the long-term, beyond the end of his current deal which is believed to expire at the end of 2024.
"I'm in a good place, there's no denying that," says Albon when assessing his current form. "Firstly, this is my second year with the same team, which is always a bit of a luxury in some ways. I come to every race and I know how the car felt last year, I know the areas we struggled with – cars don't change that much; downforce can, but characteristics take a bit more time to change.
READ MORE > TREMAYNE: Albon's Canada drive had me wondering how he'd be doing in the second RB19 if Red Bull had kept him
"With that inherent experience, I do feel confident in the car, it feels like we've been executing weekends very well. There have not been many moments apart from Melbourne that I would say we haven't been able to execute points when we've had the chance to. Things are going well, do feel like I'm driving well but as a team, we're making good progress."
Albon and his management have a tough call to make. If they stay at Williams, they will know it could be five or six years at the earliest before the team are competitive. By then, Albon will be 32 or 33. That's still a decade younger than Alonso – but those years could well end up being his best.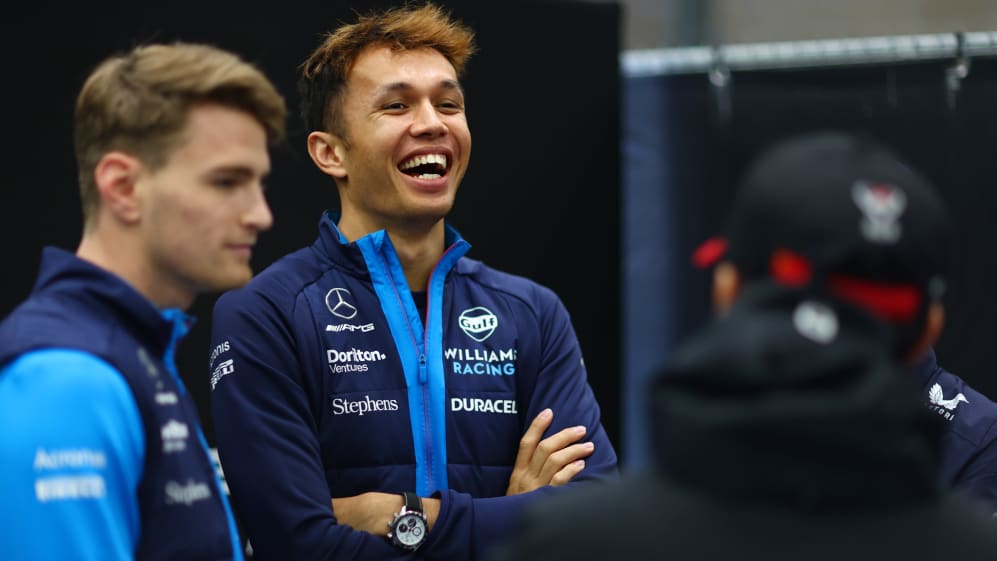 Stay, though, and if Williams continue to improve and become a force in the future, not only will Albon have played a significant role in that revival but he'll have a team built around him.
There is so much interest from other teams, though. Many of Red Bull's senior engineers are understood to rate him very highly. It's believed there have been conversations (either formal or informal) with at least half the grid, some of which, sources tell me, are top teams. The driver market is wide open for 2025 – aside from McLaren, every single team have at least one seat available.
READ MORE > DRIVER MARKET: Williams, Haas, Ricciardo and more – Lawrence Barretto on how the grid is shaping up for 2024
Sure, Albon doesn't have a race win or world championship under his belt – but those are actually few and far between. He has proved unequivocally that he is one of the most exciting talents on the grid right now.
Few are operating at such a high level. If he maintains this trajectory, it's difficult to see how he won't be a key player in the 2025 driver market, which has already opened for business. That's quite a position to be in, considering how bleak things looked at the end of 2020.
To read on, sign up to F1 Unlocked for free
You'll unlock this article and get access to:
Live leaderboard data
Epic experiences and rewards
Money-can't-buy competitions