Feature
The performance swing, Lap 48 fallout and a first F1 race at Losail – 5 storylines we're excited about ahead of the Qatar Grand Prix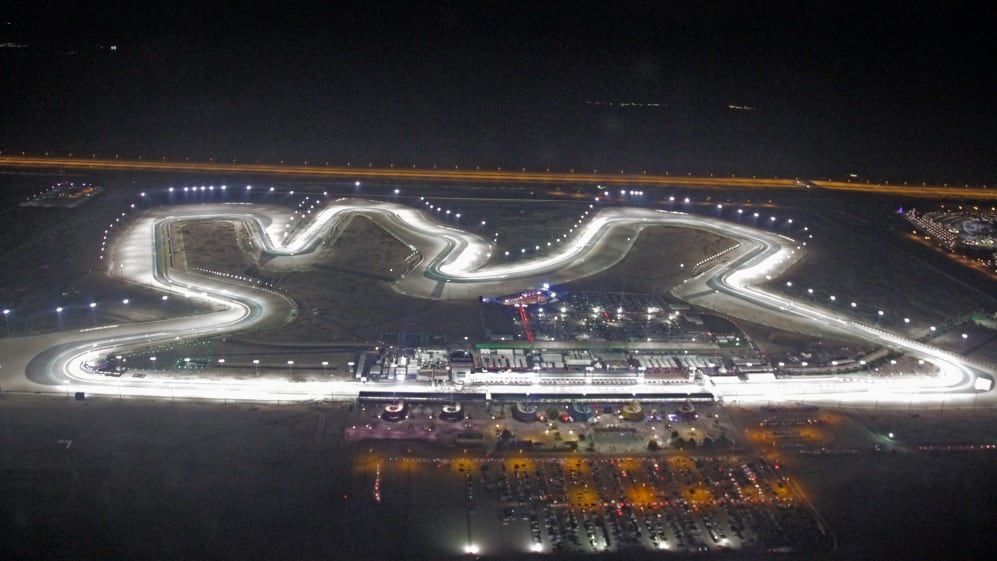 The last triple header of the season comes to an end with a new venue as Formula 1 heads for a race in Qatar for the first time. Here are some of the stories we expect the paddock to be talking about ahead of the visit to Losail.
1. Mercedes and Red Bull performance swings
This is the season that just keeps on giving. Each time that it looks like one team is the clear favourite for a race weekend, the other comes roaring back in style. Mexico was a dominant performance from Red Bull, and Brazil even more so from Mercedes.
So which way is Qatar going to go? It's the question so many are asking, as we head to a new track and try to work out which team it will favour.
READ MORE: Was Hamilton's Sao Paulo stampede all down to that new Mercedes engine?
One thing that has been so enthralling about 2021 has been the ability for either team to excel if they get their respective cars in the right working window, but rarely has one had a massive advantage over the other. Then the last two weeks happened, but even while one championship contender was dominant, the other ensured they limited the damage with second place. Max Verstappen and Lewis Hamilton are not letting each other get away.
With three races in the Middle East and some shared characteristics between the upcoming tracks, a strong performance in Qatar should bode well for the rest of the year. Which version of each team we get this weekend could prove crucial.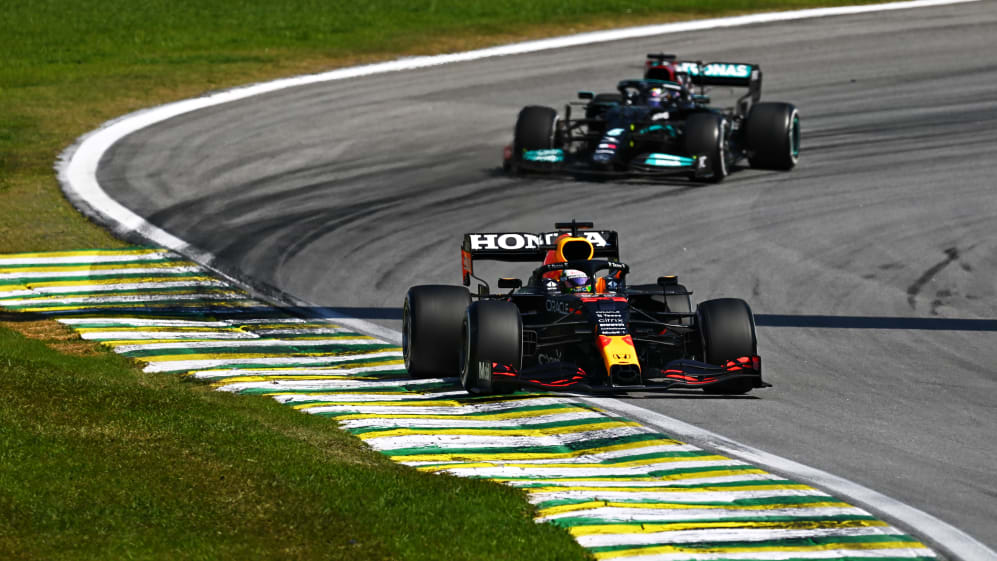 2. The 'let them race' philosophy
One of the major talking points coming out of Brazil was the battle between Hamilton and Verstappen on Lap 48, when the pair went wheel-to-wheel on the run to Turn 4. Hamilton had nearly pulled clear on the outside before the braking zone, before both drivers went off track.
The championship leader couldn't make the apex or even keep his car on the circuit, and the Red Bull running wide and Hamilton going off track as well. Mercedes weren't happy as Verstappen retained the lead at that stage, but after FIA race director Michael Masi noted the incident, the stewards decided no investigation was necessary.
On Tuesday, Mercedes decided they weren't willing to leave it there and requested a formal 'Right of Review' - so it seems we haven't heard the last of that flashpoint just yet...
READ MORE: Mercedes request 'Right of Review' over Lap 48 Hamilton-Verstappen clash in Brazil
3. McLaren in the last-chance saloon
Ferrari's form in recent races has been nothing short of remarkable. Since the Scuderia introduced a new power unit upgrade, they have been extremely competitive at every venue and have finished with at least one car in the top five in each of the past seven races.
The last two rounds have seen them come home fifth and sixth with Charles Leclerc and Carlos Sainz respectively, finishing best-of-the-rest behind Mercedes and Red Bull at Interlagos as Sainz's third place in the Sprint earned him an extra point.
After Russia – the first race where a Ferrari driver took the new power unit – McLaren held a 17.5-point advantage over Ferrari, but that has since been turned around and they now trail by 31.5 points. Given how closely-matched the two teams were for much of the season, big points swings had been tough to come by, but the recent run makes it extremely tough to see how McLaren are going to halt Ferrari's momentum. If they are going to do so, they'll need to start making serious inroads this weekend.
READ MORE: Ferrari pull clear of P3 rivals McLaren, as Sainz and Norris tangle in Brazil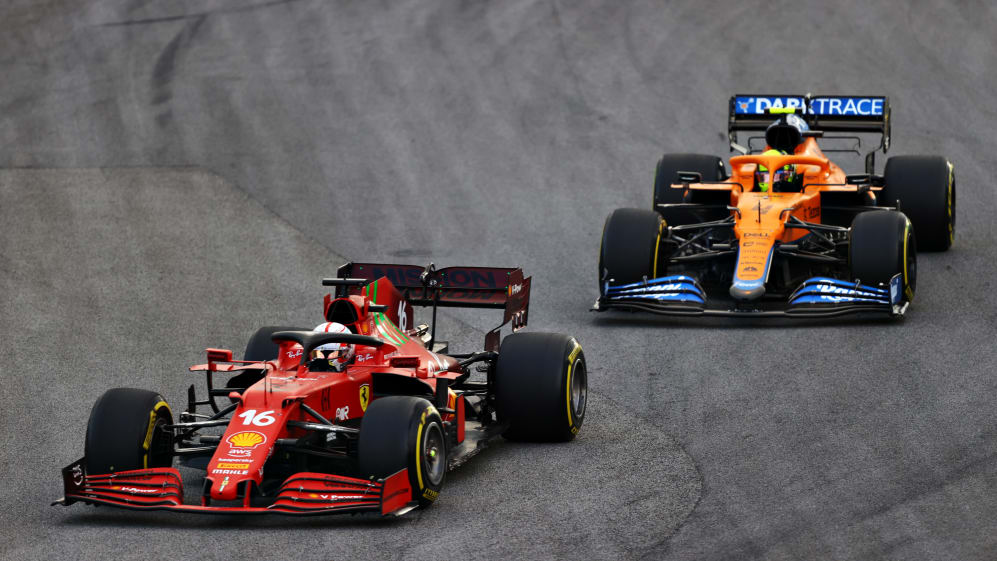 4. The closest battle on the grid
While the battle for third in the constructors' championship appears to be fizzling out as Ferrari move so far clear, the fight for fifth is taking on the complete opposite complexion.
If we use Russia as the comparison point again, Alpine had 103 points and were 19 clear of AlphaTauri. That might not sound like a huge amount, but if four other teams (Mercedes, Red Bull, Ferrari and McLaren) have been regularly picking up points ahead of you, you're usually fighting over the final two or three points-paying positions.
Since then, Alpine have added just nine further points, while AlphaTauri have picked up 28, meaning they are completely level with three rounds to go. They were even tied before Brazil, where seventh for Pierre Gasly ahead of eighth and ninth for Esteban Ocon and Fernando Alonso respectively ensured the two teams scored equal points.
READ MORE: 6 Winners and 5 Losers from the Sao Paulo Grand Prix – Who bossed it in Brazil?
Gasly has led the charge by securing 92 of the AlphaTauri total of 112 points, while the Alpine pair are more evenly spread with Alonso scoring 62 and Ocon 50. It's that balance that is keeping the battle a tight one, as AlphaTauri appear to have the quicker car but Yuki Tsunoda hasn't scored as regularly in his rookie season.
It's like starting from zero all over again with just three rounds to go, but one big result could decide this fight either way.
2021
Constructors' standings pre-Qatar
POSITION
POINTS

5

Alpine

112

6

AlphaTauri

112
5. A first race at Losail
Fresh from three venues that were returning to the calendar after a year off the schedule due to Covid-19, we now head to the first ever Qatar Grand Prix and a race on the Losail International Circuit.
Losail is no stranger to big events, with MotoGP racing here on a regular basis, but it will be the first time that an F1 car will have run at the venue since it was built in 2004.
READ MORE: Norris and Hamilton pay tribute to 7-time MotoGP champion Rossi ahead of his final race
The teams are used to racing in the Middle East, and pre-season testing this year also took place in nearby Bahrain, but they will have plenty to try and learn during practice as they tackle a new circuit that was only confirmed on the calendar at the end of September. Coming at the end of the triple header too, there hasn't been a huge amount of time to prepare for the first visit to the track.
It might be the first time racing in Qatar but it won't be the last. While the race won't be on next year's calendar, it is a sign of things to come with a 10-year deal to host races starting in 2023.