Feature
The Ross Brawn Column: Why Verstappen's Mexico performance reminded me of Michael Schumacher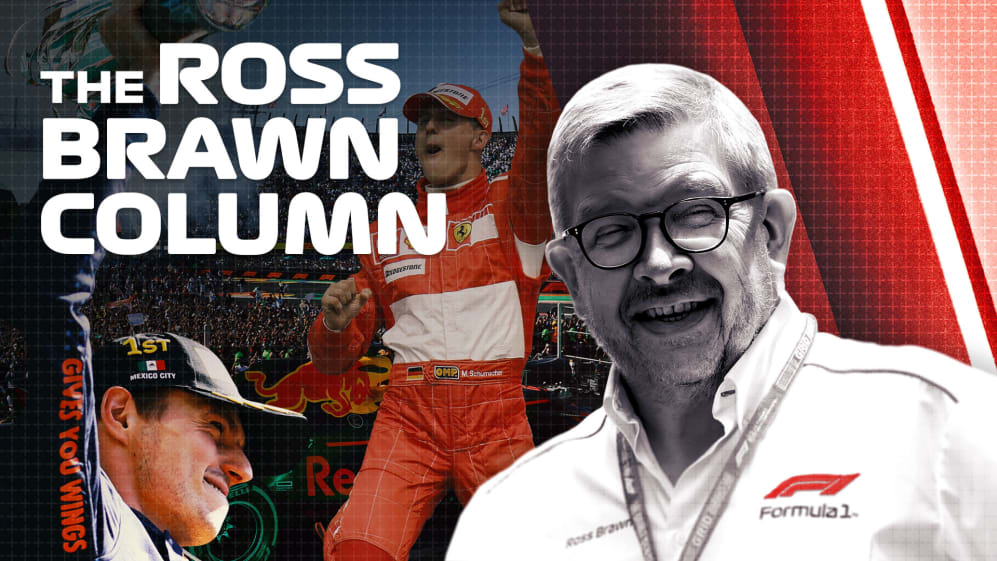 Max Verstappen jumped both Mercedes cars at the start of Sunday's race at the Autodromo Hermanos Rodriguez to secure his ninth victory of the season and extend his championship lead. Formula 1 Managing Director, Motorsport, Ross Brawn discusses the key talking points from Mexico City…
Mexican race shows again why 2022 rules are needed
The start was instrumental in shaping the race, with Max getting the jump on both Mercedes and then Valtteri spinning. From there, the performance difference that we thought existed between Red Bull and Mercedes became real again.
READ MORE: Hamilton says he 'gave it absolutely everything', but unable to explain loss of pace in Mexico defeat
In qualifying, there was an anomaly with Mercedes ahead. Once we got into the race and Red Bull had a clear track with Max, it was clear they had a useful performance advantage.
I know I've said this before in this column, but the race was another example of why we need the new technical rules that are coming in next season as it showed how challenging it is for the cars to get close enough to launch an overtake.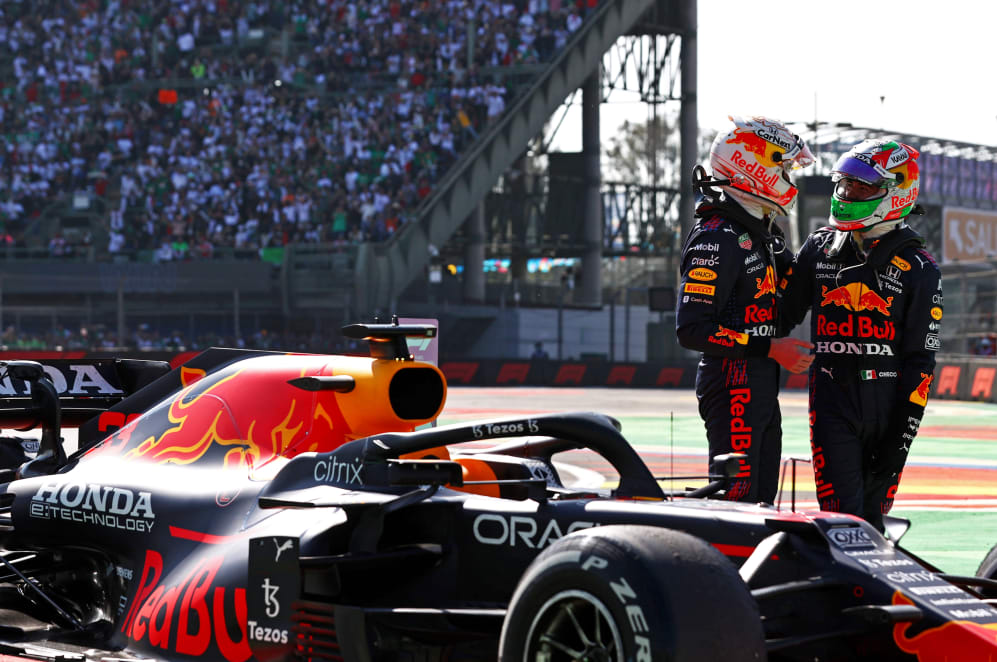 Getting within one or two seconds was as close as most could get. And that's why we wanted to change the regulations. We want to have cars that can race more closely.
My Driver of the Day – Max Verstappen
Max didn't put a foot wrong. It was an impressive performance. And while Checo would get the emotional vote for Driver of the Day, for me it has to go to Max for his control on the first corner, how he delivered the perfect Safety Car restart and then how he didn't let anyone get close thereafter.
Red Bull boss Christian Horner said after the race that Max spent a lot of time assessing potential strategies he could use at the start.
RACE HIGHLIGHTS: Catch up on all the action from the Mexico City Grand Prix
It reminds me of how Michael Schumacher used to spend a long time walking a track on the Thursday before a race weekend. He would look at corners and check out the escape routes if things go wrong. He would then know if you can escape safely from a bold move and be more confident of making that move. Max sussed out the first corner very well in Mexico and had the confidence to pull it off.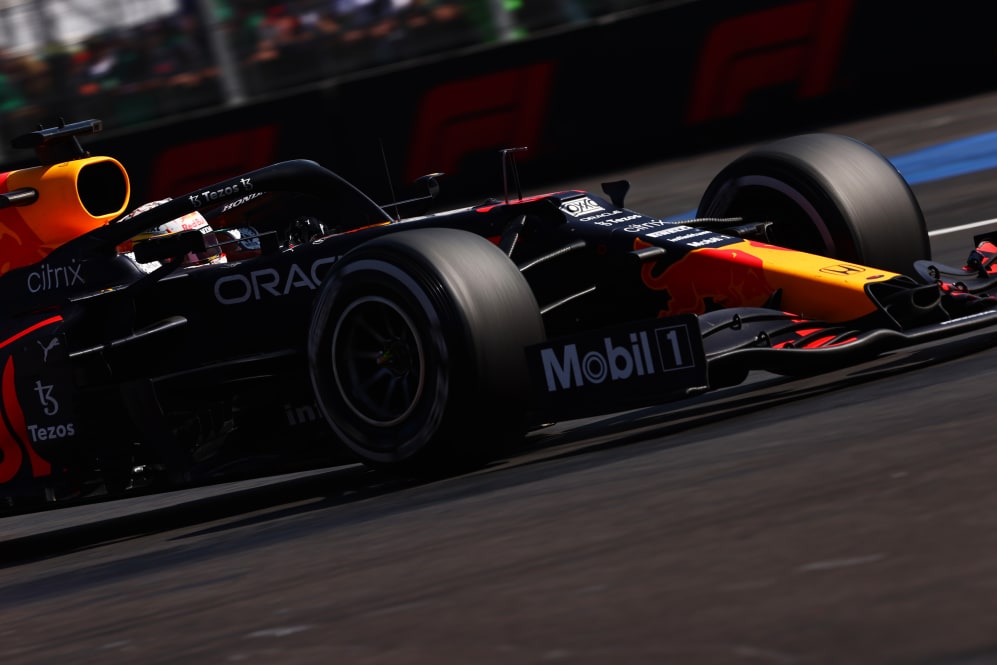 There are four races left and anything can happen, so this championship fight is still far from over. I heard someone say that both deserve to win the title – and in some ways they do.
Perez gives fabulous home support something to cheer
I was a bit worried about Checo at Red Bull as he was struggling a bit, but in typical style, he knuckled down and worked out what he had to do to get on top of the RB16B. He didn't panic, dug deep and worked with the engineers to get more comfortable with the car. Checo is now doing the job Red Bull had hoped he would do when they signed him.
READ MORE: 'I wanted more, I wanted to win' admits Perez after making history with Mexico City podium
With two Red Bulls on the podium and Valtteri failing to score, Red Bull are now just one point behind Mercedes in the constructors' championship so it's finely poised as we head into the closing stages.
It's exciting to have another local hero in F1. We've seen it at Silverstone in the past with Nigel Mansell and Lewis, Germany with Michael, Zandvoort with Max and now we've got a growing fanbase in Mexico cheering Checo's every move. It's fabulous how the drivers can galvanise and generate the enthusiasm from fans.
AlphaTauri and Ferrari shine
Pierre Gasly delivered yet another impressive drive, the Frenchman going from strength to strength. It was a bit lonely in fourth, but he won't mind because it was an important haul of points.
READ MORE: Gasly hails 'fantastic' P4 in Mexico as AlphaTauri draw level with Alpine in constructors'
AlphaTauri were very competitive this weekend and after Gasly's brilliant drive, they are now level on points with Alpine in fifth in the constructors' championship. That's been a long-held ambition for boss Franz Tost and they are now very much in the fight to achieve it.
Ferrari had a strong weekend, too, with both cars inside the top six while chief rivals for P3 McLaren only scored a solitary point. But it's still all to play for, and I'm sure this fight has more twists and turns to come.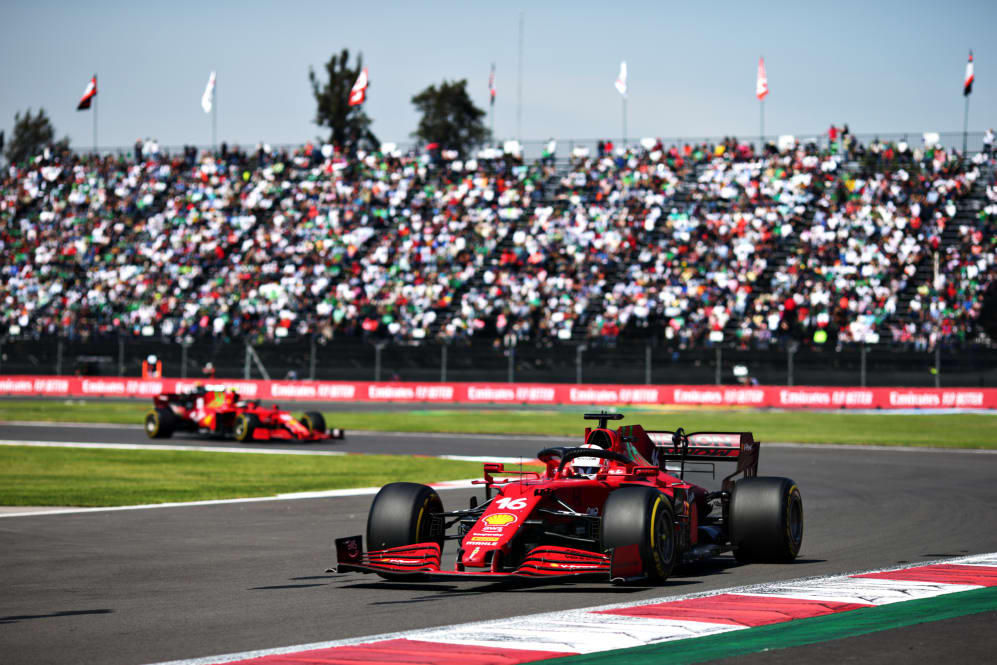 Mexico delivers fantastic event
We've seen some great events in Mexico over the years and after the difficulties and challenges with Covid, it's been exciting to see how this event has bounced back.
The atmosphere in the grandstands was incredible all weekend. People come to have fun and they want to cheer on their heroes.
The promoter has done a great job as many others promoters are now doing. They recognise that for people to come back, they want a great race but they also want a fun event, with great off-track entertainment.
READ MORE: 6 Winners and 5 Losers from the Mexico City GP – Who kicked off the triple header on a high?