Feature
The Williams Driver Academy: A pursuit of talent with a commercial upside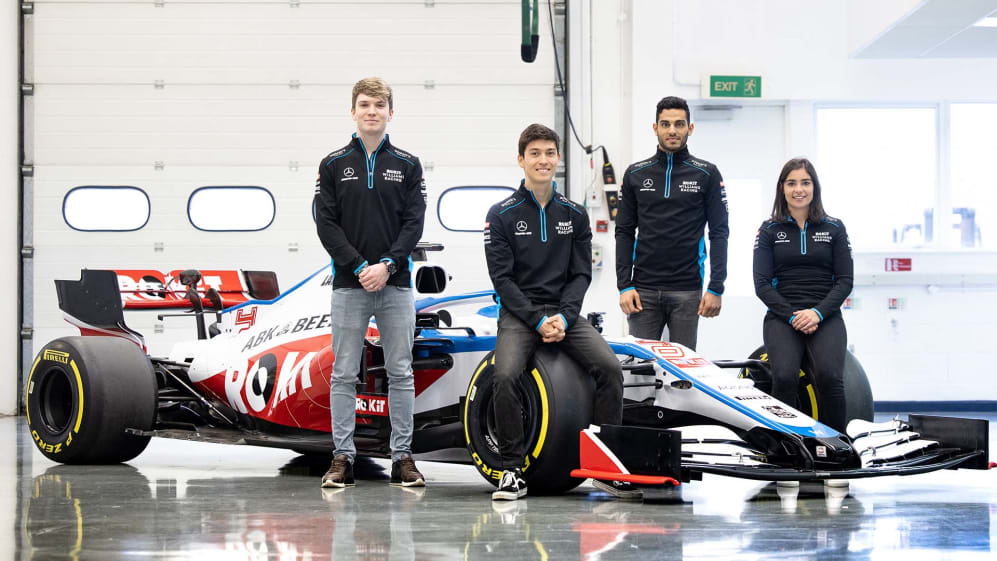 Throughout Formula 1's illustrious history, teams have sought to unearth the next big thing, a driver who they can nurture from rough diamond to successful Grand Prix ace. Williams is one of those teams but has only recently formalised that quest with the creation of the Williams Driver Academy…
Who is involved?
F2 Campos racer Jack Aitken – who will fulfil the role of reserve driver – plus two-time Macau Grand Prix winner and F2 DAMS driver Dan Ticktum and W Series champion Jamie Chadwick – both development drivers – and last but not least F2 Trident racer Roy Nissany, the team's official test driver have all joined the Williams family.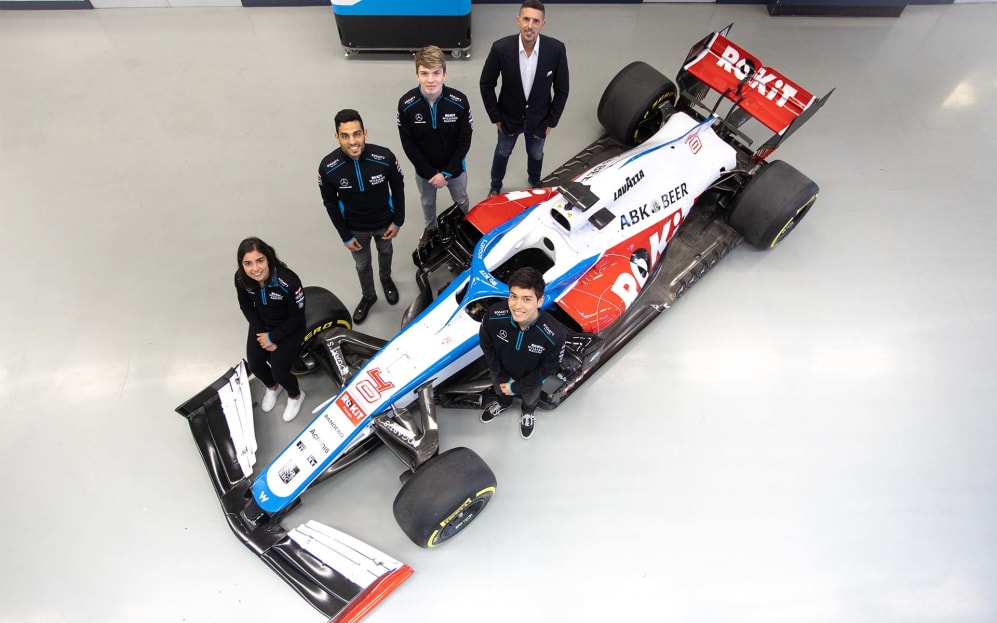 What do they do?
The quartet are all at varying stages of their respective careers, so each has been given a programme tailored to them. In essence all will assist the race team with a variety of tasks, such as simulator work, race weekend immersion, FP1 drives, as well as enhancing their skillset in a bid to make progress through the team's ranks. But some will spend more time on specific tasks than others, as Marc Harris, Head of the Williams Driver Academy explains.
READ MORE: Williams and Racing Point put some staff on furlough, as drivers take pay cut
"Dan has significantly more opportunity to spend time with the engineers at the factory learning about engineering and how to develop his skillset around feedback and understanding how the car operates, as that is an area we have worked with him to figure out he needs development," he says.
"His driving of the simulator is really good, so it's not like we need to give him technical training in that respect, whereas someone like Jamie, who has significantly less experience driving the sim, we've dedicated a lot of resource and effort and time into helping her enhance her expertise and improvement in the sim. Over the course of the year she's been with us, that improvement has been huge. And she is now doing more work in the sim."
All four do an invaluable job, bringing slightly different things to the party
Mercedes' Valtteri Bottas is perhaps the most famous recent example of a young driver who has come up through the ranks at Williams. He spent a whole year at the factory in 2010 before he even experienced life at the race track with the team. That gave him the opportunity to build a strong bond with the team that played a key role in a quick integration when he was ultimately promoted to a race driver in 2013. With this in mind, the quartet are spending plenty of time at the factory in Grove.
"I wanted them to spend significant time in the factory, giving them a chance to immerse themselves in the team and business," says Harris. "It's not just about going to the track and fulfilling duties there but also being in the factory, going to the machine shop, composites, aero, and meeting people, understanding what they do, and building a meaningful relationship.
"So should any of those drivers end up in the car, they have a galvanised workforce behind them who don't mind going the extra mile for them if required. That's an ode to Valtteri. His efforts at the factory taught us early on that when a driver builds a close relationship with the team, when push comes to shove, those guys will be extra motivated because they know the driver they are doing it for is as committed as them. So it's why we're keen for them to spend a lot of time at the base."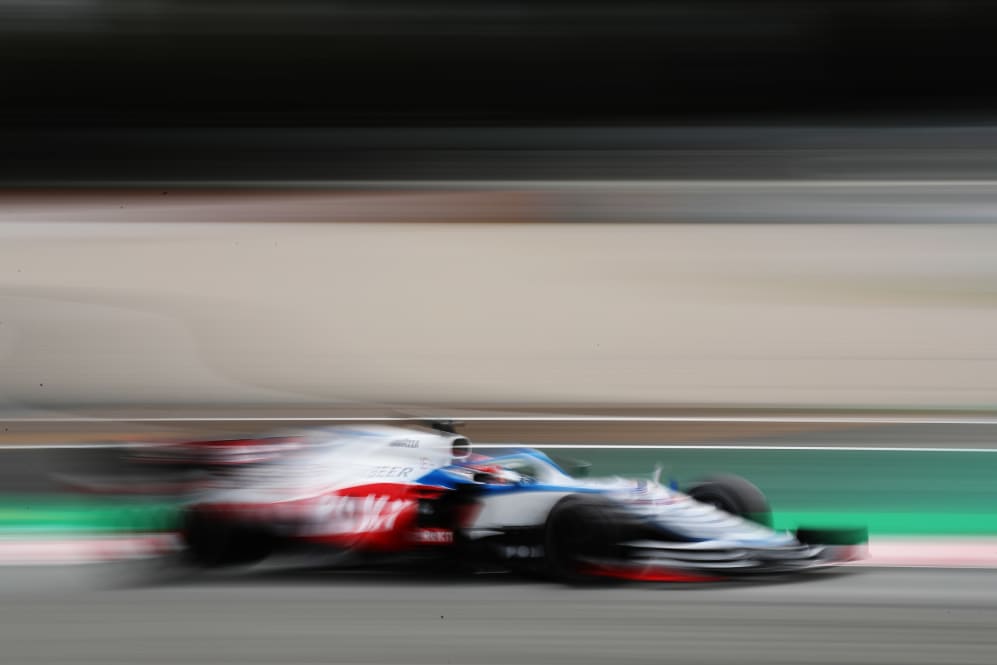 Why now?
Williams' disappointing form in the last two years has led to a reduced share of Formula 1's revenues. That combined with an increasingly challenging commercial environment, making recruiting sponsors tricky, meant the team evaluated alternative revenue streams.
READ MORE: Russell determined not to 'waste' time off as he spends lockdown with trainer
Their headquarters in Grove is an impressive facility, featuring a high-end simulator and a hugely experienced workforce, so they opted to exploit that striking armoury by using it a school for young, aspiring drivers.
This is nothing new. A pursuit of talent is in Williams' DNA. They've long given young drivers a chance, including Jenson Button, Bottas, Juan Pablo Montoya, Nico Rosberg and Jacques Villeneuve to name but a few. And more recently, that support has extended to youth on the technical side more formally, with their Engineering Academy.
By creating a bespoke driver programme, Williams can strike two birds with one stone. First, they get access to rising stars. Second, they get a commercial benefit as many of those drivers – like many in F1 - will bring some form of financial support.
"I drew up a five-year business plan to create the academy based on a requirement to fulfil a revenue hole from sponsorship and lack of prize money given where we finished," says Harris. "I'm glad to say we have exceeded all commercial targets in year one and year two."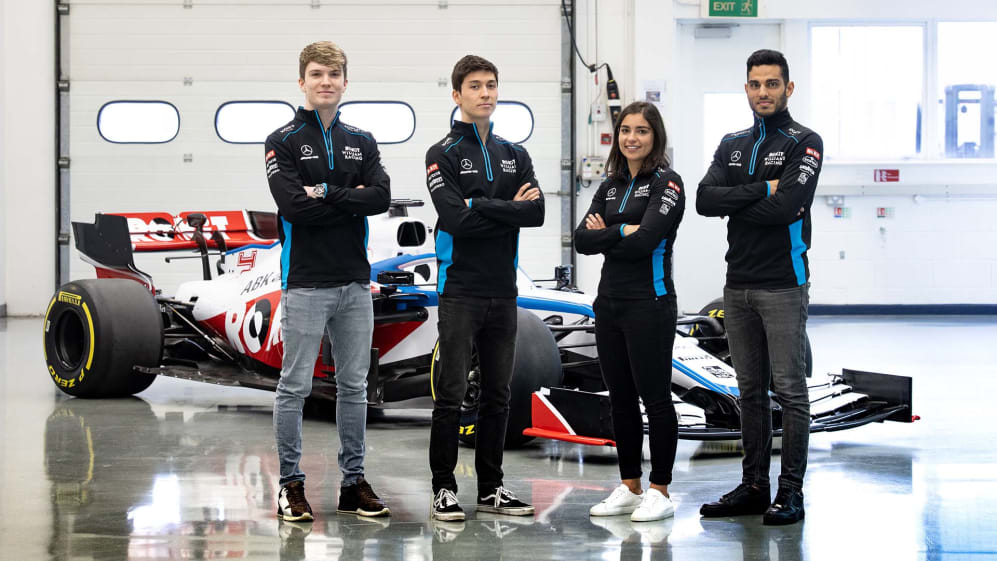 What's the end game?
Ultimately, Williams want to find a future world champion – and importantly – have them racing in their car for the long-term.
So while they appreciate the financial support some drivers can bring, and for some it is a significant contribution to the budget, they won't just take anyone even if they have a big cheque.
"We are never going to put a slouch in the car or in the sim, regardless of what they can offer commercially," said Harris. "We have so little testing opportunity these days, so the work that goes on in the sim is so valuable. Those guys have a very heavy load of responsibility to deliver, every time they get into the sim, so it's not worth our while taking them on unless they can deliver on the technical side of things.
"We created the academy because we need to use the programme to develop the car. All those drivers play a role in the development of our car.
This is a 10-year plan, where the aim and hope is that we do find a really talented driver or drivers
"All four do an invaluable job, bringing slightly different things to the party so can we just treat them as a team with different skill sets rather than any better than the others.
"This is a long term vision and a long term plan. This isn't a one or two year quick fix. This is a 10-year plan, where the aim and hope is that we do find a really talented driver or drivers and over time help them be the best they can be, and if they are good enough, they drive our car. That's the mission.
"If we're able to commercialise those opportunities, that's a good thing for the team as well."
Another perk, of course, is that a commercially successful Driver Academy opens up the possibility to recruit a driver who perhaps doesn't have the financial backing but has bags of talent and is a real start of the future – as is the case with other teams in F1 and indeed other sports.
It's still early days but Williams will be hoping this new project will help contribute to usher in the next generation of racing talent both for their own benefit, as well as that of Formula 1.