Russell determined not to 'waste' time off as he spends lockdown with trainer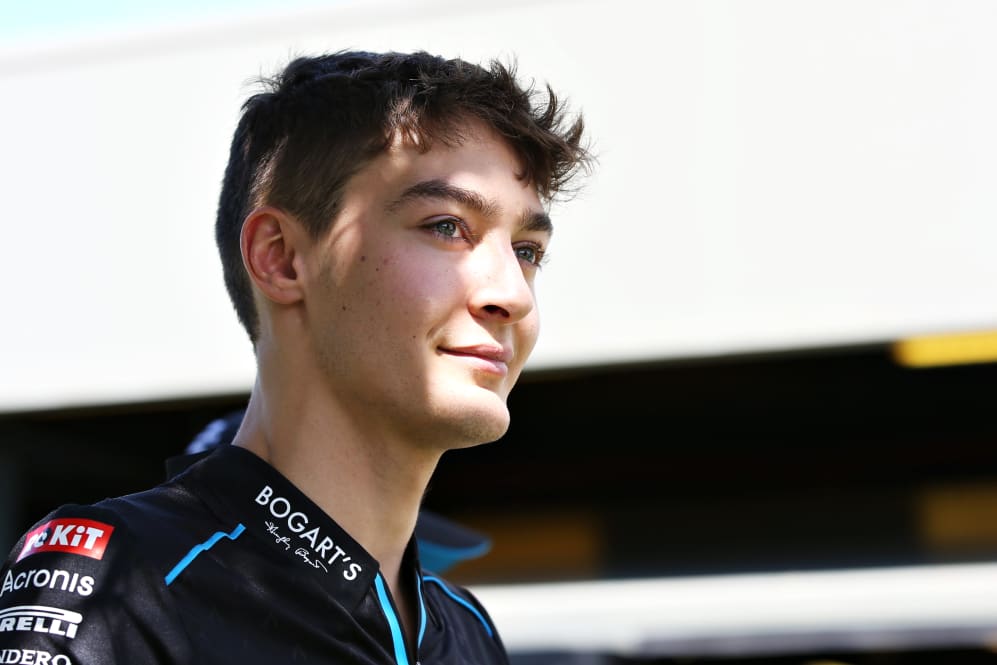 George Russell says he's determined not to "waste his time off doing nothing" as he sits out the F1 break brought on by the coronavirus crisis.
The Williams racer was due to begin his second season in Formula 1 this year for Sir Frank's team, but instead has found himself on lockdown at his parents' house as the world tries to cope with the pandemic.
He told Sky Sports F1 that he was currently living with his mum and dad, his sister and her husband, and his trainer. "He's from Barcelona but he lived in Oxford," he explained. "At his parents' house in Barcelona they were in lockdown so I offered him [the option] to stay here."
ANALYSIS: Are Williams back in the fight after a dismal 2019?
Daniel Ricciardo said last week that being in isolation is perhaps the perfect training camp set up for an F1 driver, and Russell too is taking the opportunity to keep fit.
"At the moment from my side I'm just focused on training, focused on running – I've never been a big runner. [I'm] working on a big 5 [kilometre] time so I'll see what I can do on that front."
Oops! Error retrieving Twitter post
He also said he's keen to get involved with the new trend in esports, and has signed up to race in this weekend's F1 Esports Virtual Grand Prix alongside his Williams team mate Nicholas Latifi and a host of other Formula 1 drivers including Charles Leclerc and Alex Albon.
"On the Esports front, I will definitely doing a bit of that – more for my training than anything else," he said. "[I'm] just trying to make the most of this situation. When are we going to have two or three months off doing nothing? I'm just trying to take this time to do something different and I don't want to come out of this in three months' time and say I've wasted my time off doing nothing.
READ MORE: Latifi 'excited to see where Williams stack up' in 2020 with 'step forward' FW43
"You start to appreciate the smaller things in life and you forget how free we were prior to this, really. It is nice spending the time with my family and doing more 'normal' things. I do have a lot of time on my hands, it's not something I've had for the past two years and it's not something I enjoy but we've got to make the most of it."
And when F1 does get going again, Russell is hoping Williams' new car is an improvement on last year's – but also teased the possibility that his position as a Mercedes junior driver might one day lead to him racing for the Silver Arrows.
"At the moment I'm contracted with Williams, it's no secret we're going through tough times at the moment. The team are doing everything they can to fight though this situation over the past couple of years to produce a better car for myself and Nicholas," he said. "Obviously I am fortunate to be linked with Mercedes so who knows. I am focused on my job, and what will come will come."
READ MORE – The inside story on the making of Netflix's Formula 1: Drive to Survive blockbuster