Feature
The Winners and Losers of the British Grand Prix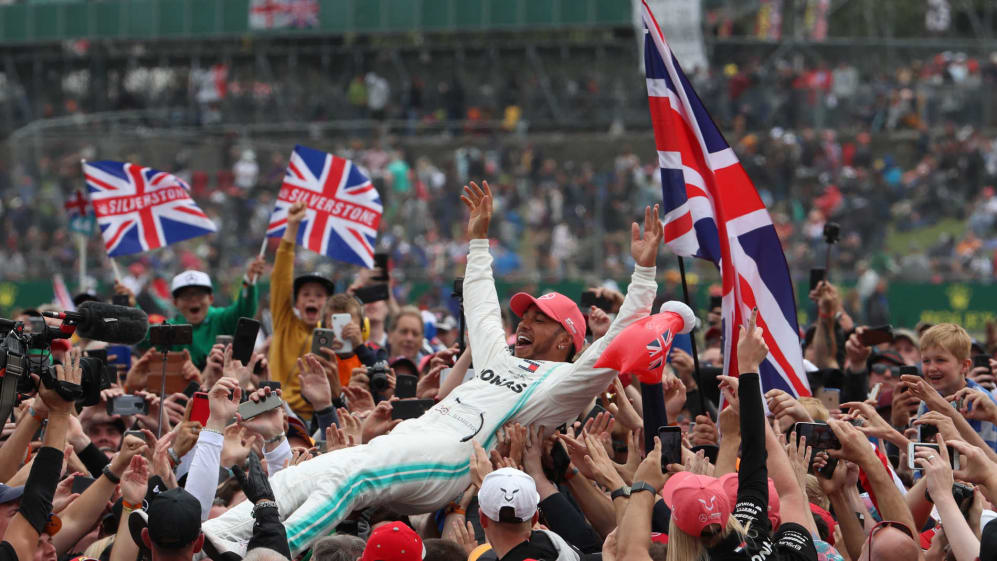 Just days after announcing a new five-year contract, Silverstone reminded everyone why it deserves a place on Formula 1's calendar with a stonking Grand Prix. But while some left Northamptonshire with reason to be happy, there were those who were departed ruing misfortune. We pick out the winners and losers of the British Grand Prix…
Winner: Lewis Hamilton
Lewis Hamilton has been a familiar face in the winners' section in 2019, but with seven victories from 10 races, that's no real surprise. His latest triumph was a smidge fortunate, the Briton capitalising on a Safety Car to nab a free pit stop – but the great champions make their own luck.
Disappointed that he missed out on pole to team mate Valtteri Bottas by just 0.006s, Hamilton had the bit between his teeth on Sunday and battled the Finn hard for victory. He was the quicker driver throughout, with his fastest lap on the final tour despite having tyres that were more than 30 laps old is testament to that.
It was his sixth British GP triumph, moving him clear of Alain Prost and Jim Clark's record. He has also tied Prost for the most wins by a driver at his home Grand Prix, while it is his ninth British Grand Prix podium – another record with his name on it. And on top of all of that, he has now scored in 55 out of the last 56 races. What a machine.
READ MORE: Record home win felt 'just like the first time' for Hamilton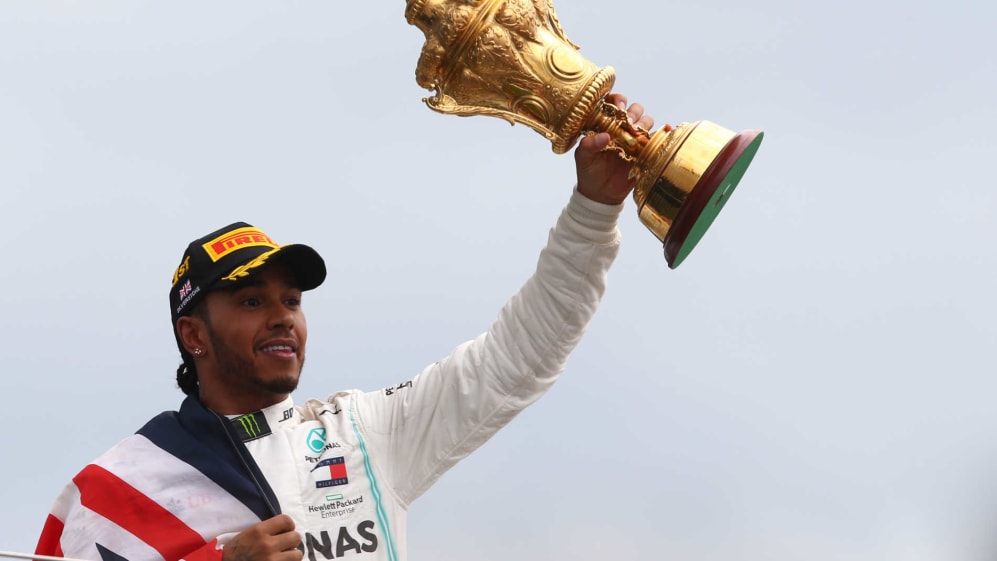 Losers: Rain mac salespeople
Those who sell rain macs at the British Grand Prix are usually in for a windfall, such is the tricky British climate. There have been a fair few wet races over the years at Silverstone – remember the sodden 2008 race which Hamilton dominated? – but while it drizzled at various points over the weekend, the heavy stuff never came.
Instead it was luscious warm weather, a fine reward for the hundreds of thousands of people who turned out in force to remind the world how much Great Britain loves motor racing, and in particular a certain Lewis Hamilton.
WATCH: Race highlights from the 2019 British Grand Prix
Winner: Sir Frank Williams
Records are made to be broken, as Hamilton continues to remind us, but the one Formula 1 legend Sir Frank Williams is clocking up – 50 years as Team Principal and counting – will likely never be surpassed.
To mark the occasion, Hamilton took Sir Frank for a Pirelli Hot Lap around Silverstone – and it went so well, the reigning world champion decided to ignore instructions to only do one lap and continue round for a second! Watch it below.
Loser: Valtteri Bottas
This was perhaps one of Valtteri Bottas' finest performances in terms of racecraft. And up until the Safety Car was called into action, when Antonio Giovinazzi stuck his Alfa Romeo in the gravel, it was set to be one of the Finn's finest wins, if not his finest.
Bottas had absorbed the pressure from Hamilton all weekend, despite it being his team mate's backyard. He took pole with a brilliant lap and then went wheel-to-wheel with Hamilton. When the Briton got back in front, Bottas bullishly fought his way back into the lead.
His boss Toto Wolff said Bottas had driven a "splendid" race and that both of them deserved to win. Unfortunately for Bottas, he was on the losing end this time, taking his third second-place finish at the venue without ever having won. But it was a strong performance nonetheless.
Winners: Campsite owners
On the drive up to Silverstone on Wednesday, the campsites that surround Silverstone were already filling up with caravans, motorhomes and good old fashioned tents. By Thursday, you could hardly see a patch of grass. So popular is the race that locals open up their gardens as makeshift campsites – and fans happily oblige.
It creates a fantastic festival atmosphere, with pop up bars, shops and food trucks giving fans plenty to do back at the campsites once the day's racing action is concluded. And most tend to stick around till Monday, making a holiday of it. It's great for those who own fields around the track, and great for the local economy, too.
Losers: Haas
Oh Haas. What have the American team got to do end their miserable run of luck? Twelve months ago, they had the fourth fastest car. Now, that only happens on occasion, and usually only in qualifying.
There were glimmers that they were making progress with their race pace woes, but they never got the chance to really find out as Grosjean and Magnussen collided after just four corners in the race. Team boss Guenther Steiner was furious.
That was the fourth race in succession they have failed to score points and their fast double retirement since the 2018 season-opening Australian Grand Prix. Meanwhile, Romain Grosjean now has five retirements, more than any other driver. Sigh.
READ MORE: Grosjean and Magnussen's driving 'not acceptable' says furious Steiner
Winner: Pierre Gasly
Frankly, this has been a lacklustre season for Pierre Gasly, who was promoted from Toro Rosso to Red Bull for this season. He hasn't been able to match team mate Max Verstappen in the first nine races, and even finished a lap down in sixth in Austria as the Dutchman won the race.
But there was hope at Silverstone as the Frenchman appeared closer all weekend. He topped the first Friday practice, was the fastest Red Bull driver in FP2, and while beaten by Verstappen in qualifying, he was just one grid slot behind this time around.
Come race day, he didn't have the pace to match Verstappen. But after his team mate's collision with Sebastian Vettel, Gasly's improved pace meant he was in a position to capitalise, the Frenchman gaining two places to move into fourth, tying his best-ever F1 finish. He has work to do, though, having trailed Verstappen for 98% of the 2019 season until Silverstone.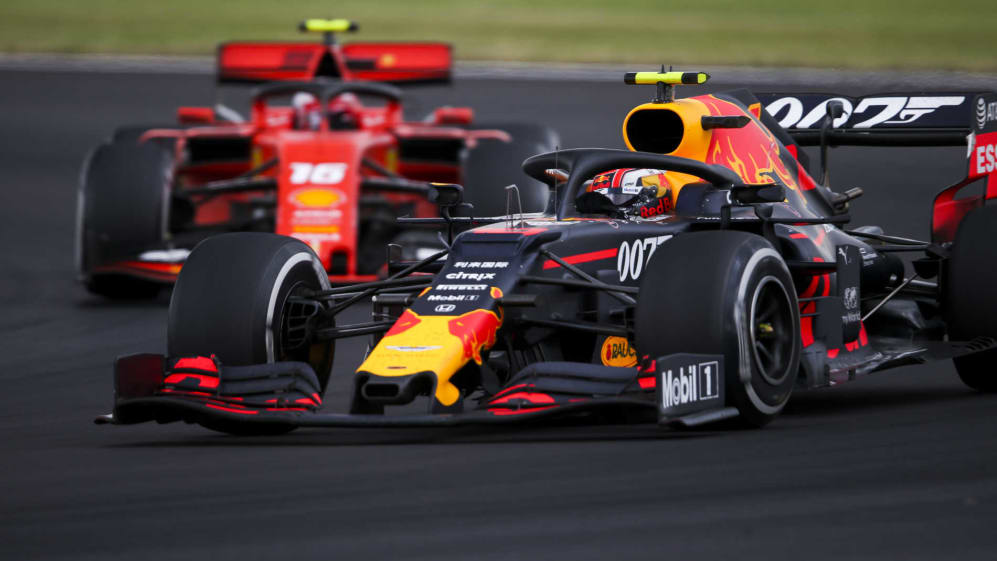 Winner: Charles Leclerc
Another mixed result for Ferrari, but as far as Leclerc is concerned, he won't mind much as he was the one who came out on top. The Monegasque admitted his battle with Verstappen in Austria had been an eye-opener and he subsequently "adjusted his aggression" for Silverstone.
His wheel-to-wheel battle with Verstappen was a joy to watch, and while he lost their duel, he ultimately won the war, taking third place – his fourth successive podium – to close to within three points. Had Ferrari not used team orders earlier in the season, he would almost certainly be clear of Vettel, rather than trailing, by now.
Loser: Alexander Albon
Danger! High Voltage. Electric Six's 2002 song title was apt for Toro Rosso's Alexander Albon at Silverstone, as the Thai driver agonisingly missed out on a point as a result.
An electrical issue with Albon's power unit led Honda to inform the team it was unsafe for them to allow him to pit, forcing him into a one-stop strategy. So while he had clawed his way into the points, he couldn't hold on against rivals on fresher rubber.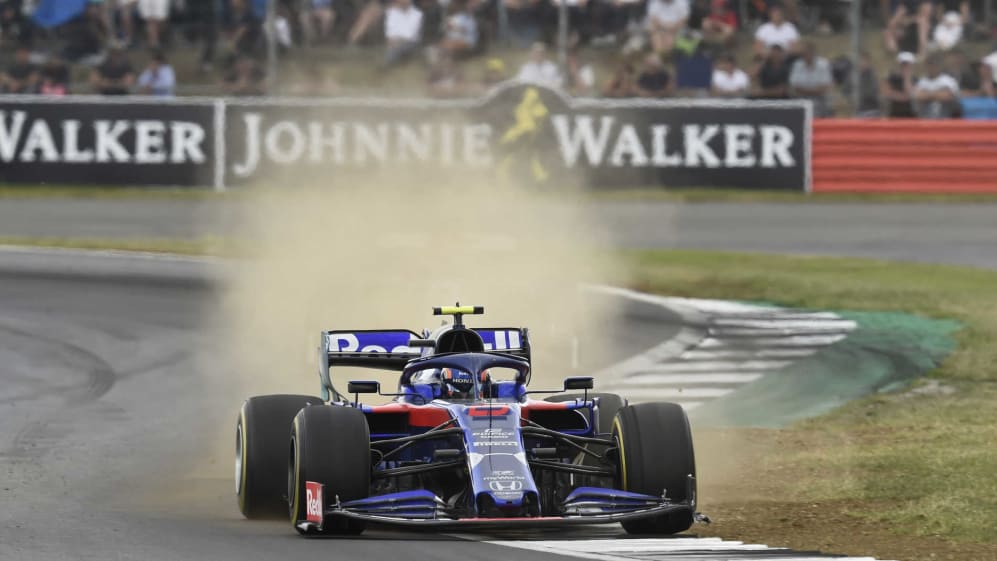 Winners: British fans
A record 353,000 fans attended the British Grand Prix over the course of the weekend. That's a phenomenal tally – and one which few, if any, rival races can match.
Fortunately, they were treated to a thrilling race, with on-track battles for the lead, for the podium spots and for points. There were even squabbles outside the top 10. It was a sensational race, coming after an exciting Grand Prix in Austria.
Good news, then, that we'll be heading back to Silverstone for at least the next five years…