Feature
The Winners and Losers of the Spanish Grand Prix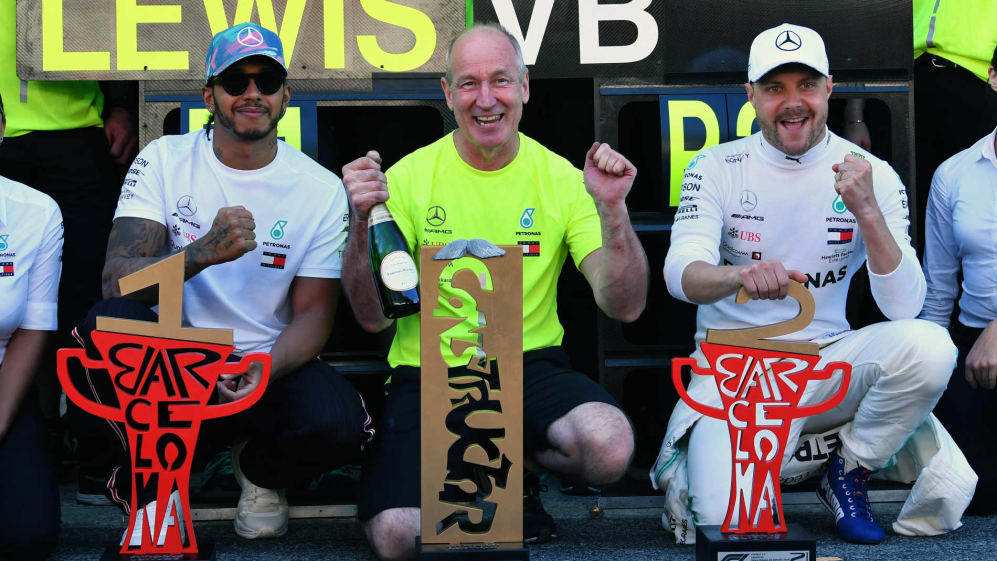 For one team, the trophy cabinet needed reorganising to find yet more space, while for others it was back to the drawing board after a testing weekend at the Circuit de Barcelona-Catalunya. We pick out the winners and losers of the Spanish Grand Prix...
Winner: Lewis Hamilton
It was not the cleanest weekend for Lewis Hamilton. In fact, it has not been the cleanest season. He was uncomfortable in the car at Barcelona, and struggled with the tyres in qualifying once again, which meant he was beaten to pole by team mate Valtteri Bottas for the third time in a row.
And yet he leaves the first European race of the season with another victory – his third of the season – and the championship lead. It was a commanding performance in the race, the Briton snatching the lead at the start and from there, he never looked back.
In taking victory, he became the first driver to take a hat-trick of Spanish Grand Prix wins since Michael Schumacher won four in a row from 2001. And he also picked up a bonus point for fastest lap – his first of the season – to give him a seven-point cushion on Bottas.
That advantage swells to 46 points – almost two race victories – when you look for the next non-Mercedes driver. It's an impressive achievement and one that will send fear into his rivals, not least because he hasn't even properly got going yet – and is typically relentlessly good in the second half of the season…
Losers: Ferrari
Another race, another humbling defeat for the Scuderia in a season that had offered so much promise in pre-season. Outgunned in qualifying, Sebastian Vettel remained positive about their hopes in the race, having praised the team's aerodynamic upgrades bolted on for Spain. The trouble was, the Mercedes upgrade was better.
That said, for a few blissful moments at the start, as he pulled alongside the two Mercedes to challenge for the lead, there was a glimmer of hope that Vettel's positivity would be rewarded. But then the German locked up, flat-spotted his tyre and came back on track in such a way that his team mate Charles Leclerc – who was set to steal third - was forced to yield and dropped to fifth. The race was lost then.
Ferrari then initiated team orders for the fifth successive race, this time on two occasions, but it did little to change the result and they ended up fourth and fifth, defeated by both Mercedes – and to rub salt into the wounds – the Red Bull of Max Verstappen.
They now lie 96 points, more than two one-twos' worth of points, behind Mercedes. There are still 16 races to go, so it's by no means over yet, but it will take a monumental effort.
Winners: Mercedes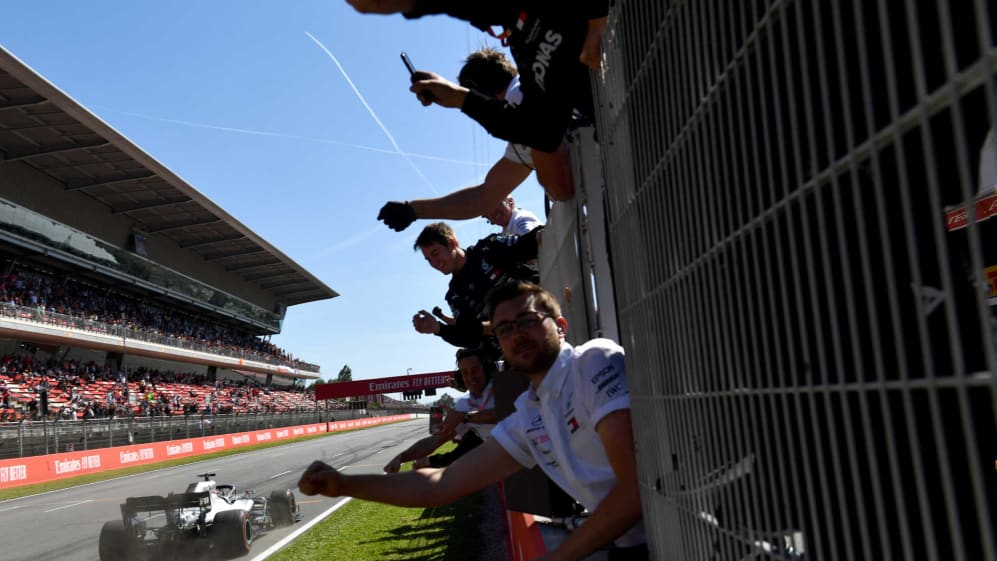 Is this Mercedes team – both the car and the people – the greatest ever in F1? That's a legitimate question after they took their fifth successive one-two at a canter to maintain their staggering 100% record in 2019.
Every time Ferrari have brought an update, Mercedes have responded – and more often than not, it's been better. That's meant they have stretched their legs since pre-season, while the Prancing Horse has stuttered at each of the first five fences.
Their Spanish one-two – the 49th in their history - was up there with Australia as the most dominant and equals their best-ever run from 2014, which they repeated again across 2015-2016.
The Silver Arrows are operating at level so high, it's not been seen since Ferrari and Michael Schumacher ripped up the history books in the early 2000s. What they are doing right now is so good, it gives new meaning to the word excellence, the kind of which we may never see again in F1.
Losers: Toro Rosso
Look at the data and you'll see that Toro Rosso arguably had the fourth-best car in terms of performance on race day – a mighty fine accolade for a team of their size and budget. But unfortunately, a radio miscommunication that led to a terrible pit stop meant they were unable to convert it.
The mechanics thought Alex Albon was pitting first. When Daniil Kvyat pitted, they had to scramble to get the right tyres for him. Albon was queuing behind, which meant his pain was even bigger. As a result, Kvyat lost at least one place, maybe two and could have finished seventh.
Instead he ended up ninth – maintaining his record of never having finished higher than ninth for Toro Rosso – he has 12 points finishes in either ninth or 10th. For Albon, he saw his chances of points – and Toro Rosso's first double points finish of the season – evaporate. A real shame for all concerned.
Winner: Max Verstappen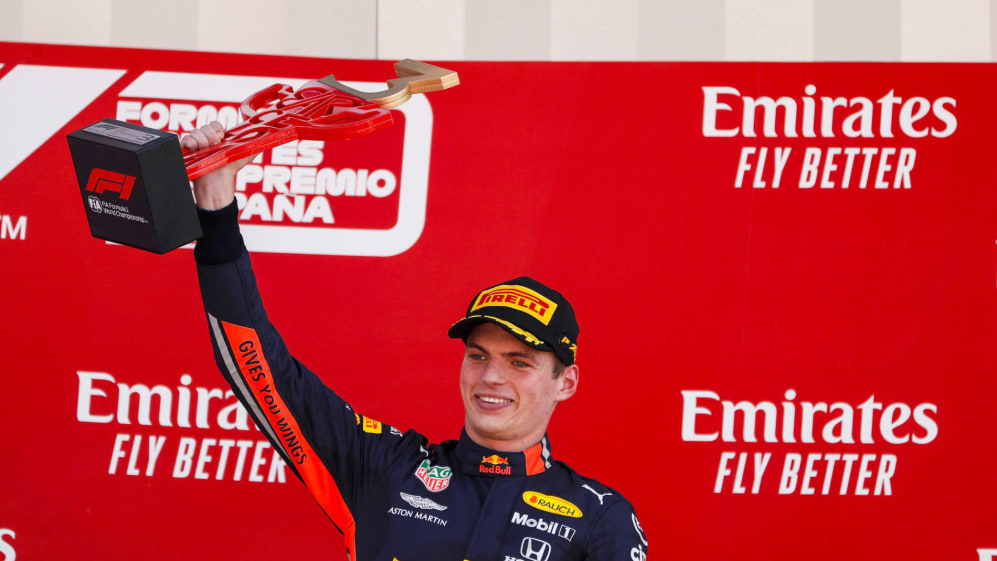 Red Bull chief Christian Horner reckons his team had the second-quickest car in race trim in Spain, behind Mercedes. That may well have been the case in Barcelona, but it hasn't consistently been so this year. Even so, Max Verstappen has excelled himself in all five races to finish in the top four each time.
It's an impressive achievement and one that shows that he is driving at the highest level, with incredible consistency, of his career. His getaway was brilliant, snatching a place to take third and put him in the box seat to secure his second podium of the season – and first since Australia. Unsurprisingly, he converted.
His podium gave Honda their second podium since returning to F1 in 2015 and also ensured the Dutchman moved into third place in the drivers' standings, a fine reward and fair reflection of form so far this year.
Losers: Renault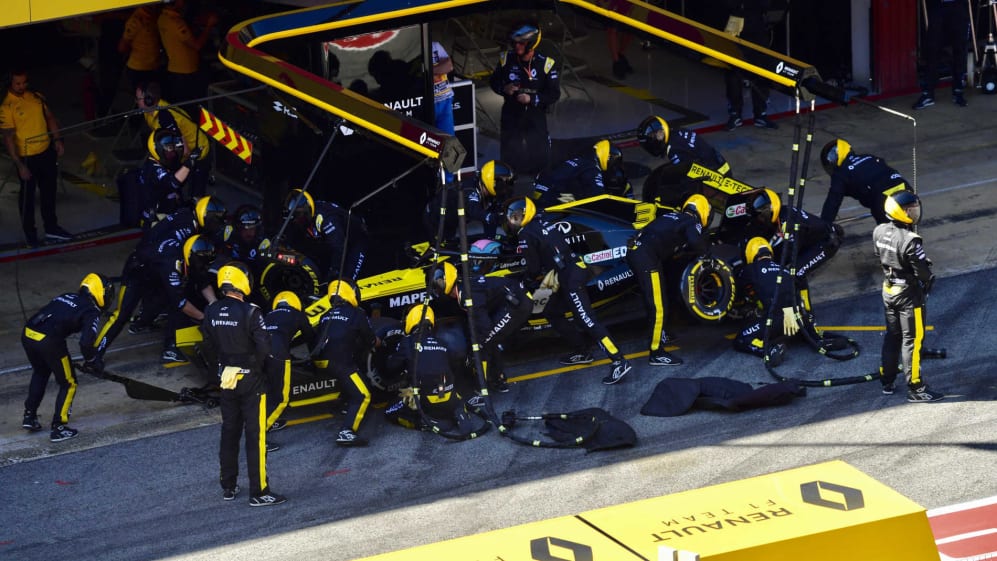 This season is not panning out how Renault will have expected. Frankly, it's been a disaster. Eighth in the constructors' championship after five races simply isn't good enough for a team of their stature and budget.
Admittedly, the midfield is so close, even the smallest error can drop you from solid points to also-rans. But Renault should not be struggling to get into the points – and yet that is what happened in Spain.
It means they leave having failed to score for the second successive race, even having brought in a power unit update ahead of schedule that will in turn ultimately mean grid penalties later in the year. This performance is certainly not what Daniel Ricciardo would have expected when he signed on the dotted line.
Winners: Haas
There was reason to smile at Haas at last in Spain as they scored points with both cars for the first time this season, the American team showing the strong pace they demonstrated at this circuit in pre-season testing.
But it was tinged with a hint of frustration after Kevin Magnussen and Romain Grosjean touched wheels – the cardinal sin in F1. Fortunately, both continued, but though Magnussen took a strong seventh, Grosjean sustained damage from the clash and dropped back before hanging on to clinch the final point.
If this season has proved anything, it's crucial that you take your opportunities when they present themselves. Haas will know that all too well from last year, too. So they will leave Spain knowing they could have had a bigger points haul that could make all the difference come the final tallies.
That said, they finally stopped the rot of three races without points. Grosjean scored for the first time this season while Magnussen got on the board for the first time since Melbourne. Plenty, then, to be happy about.
Loser: Alfa Romeo
As Haas got on the board for the first time since Melbourne, Alfa Romeo's fortunes were at the other end of the spectrum as they failed to score for the first time this year.
Kimi Raikkonen has driven the wheels of the C38 this season, scoring all of their points, but a mistake at the start, when he ran wide onto the gravel to drop to last, ensured that run would come to an end.
His team mate Antonio Giovinazzi had it all to do once again, after a grid penalty for a gearbox change. The Italian must be wondering what he has got to do to get some luck.
The lack of points meant they dropped behind Haas in the constructors' championship, one point clear of Renault. Not the end of the world, given just 10 points separate fourth to eighth – but not ideal.
Winner: Carlos Sainz
Many drivers struggle to deliver at their home Grand Prix – but Carlos Sainz is not one of them. The Spaniard got the job done for the second consecutive race, taking eighth to maintain his 100% finishing record at the Circuit de Barcelona-Catalunya.
Impressively, he has never finished lower than ninth in five Spanish Grand Prix starts. He struggled for performance in the early part of the race, but strong pit stops – the team managed the two quickest of the race – and some bold passing opened the door for his second successive points finish.
That moves him just two points behind team mate Lando Norris and also helped McLaren stretch their lead over Racing Point to five points in the battle for fourth place in the constructors' championship.
Losers: Racing Point
Considering the team's future was uncertain until the late summer last year, hampering their preparations for the 2019 campaign, it says a lot about the team that they managed to score points in each of the opening four races, including a double points finish in Baku.
Quite simply, Racing Point didn't have the pace to challenge for points this weekend, with Sergio Perez finishing a distant 15th while Lance Stroll retired after a collision with Norris.
The upcoming two-day in-season test – the second and last of the year – comes at a good time, with teams afforded rare track time to analyse what happened In Barcelona and work out some fixes.