'There's no reason to be different' – Reigning champion Verstappen not feeling the pressure as Red Bull launch RB18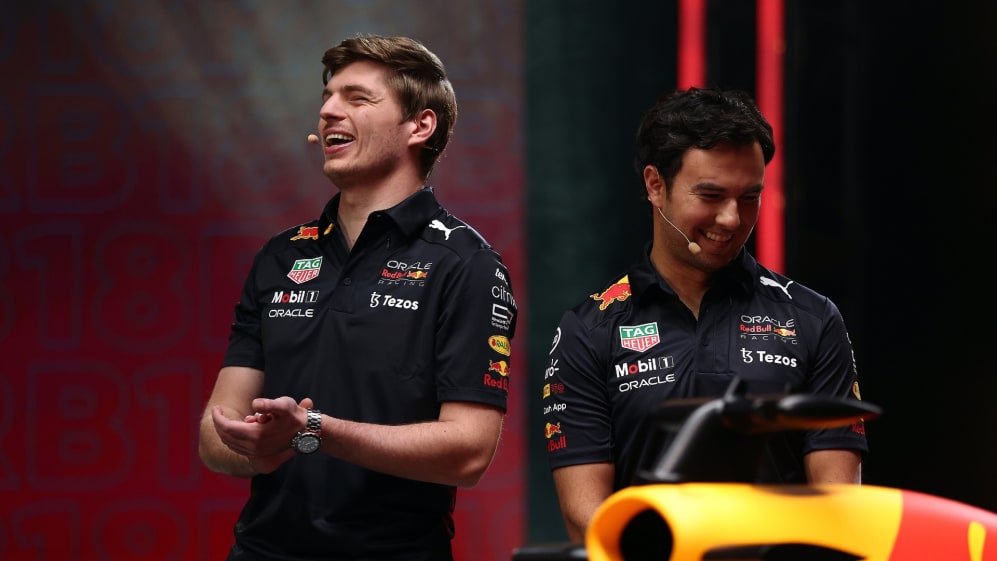 There aren't many 24-year-olds who've started a new Formula 1 season as the reigning world champion. But Max Verstappen appeared unfazed by the prospect, as his Red Bull team launched their new RB18 challenger – which has been built to F1's sweeping new 2022 regulations.
Verstappen appeared at a digital presentation of the RB18 – which appeared at the launch to be similar to Formula 1's 2022-spec showcar, suggesting Red Bull might be keeping key elements of the RB18's design under wraps – alongside team mate Sergio Perez and Team Principal Christian Horner.
And asked if it felt different to be heading into a new season with a target on his back – and the number one on his car – Verstappen replied: "Not really. I'm just looking forward to get back in the car and start driving it, to see how everything is handling. I had a good bit of time off and recharged to go driving again.
REVEALED: Red Bull show off Verstappen's 2022 title defence challenger, the RB18
"I just do what I do all the time – there is no reason to suddenly be different," added Verstappen, "and of course, as a driver now with the new regulations, you have to get used to the car. It's not like you just jump in and it's an upgrade from last year. So that is going to be the biggest adaptation.
"A lot is unknown about the car. So personally I feel good. What is important is that you prepare yourself in the best way possible physically. But in terms of the car, you don't know. So that's why I'm very curious to see how the car is behaving on track… But the rest, I think it's pretty straightforward."
ANALYSIS: Why Red Bull keeping their powder dry with soft RB18 'launch' could be worrying for their rivals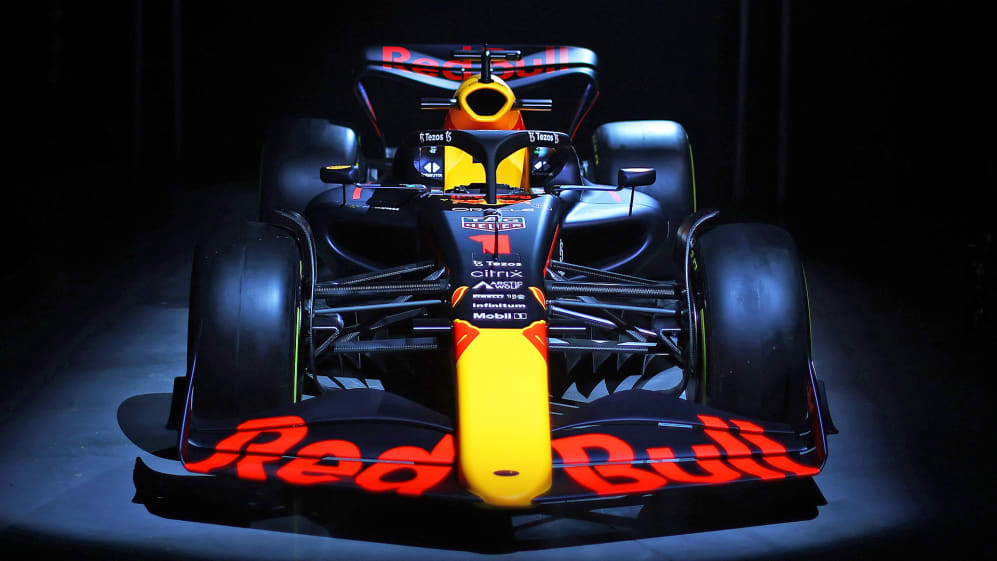 Perez stays on for his second season with Red Bull, meanwhile. And having had a mixed start to life with the team in 2021 – which yielded a solitary win at the Azerbaijan Grand Prix – the Mexican said he was looking forward to everyone "starting from zero" as they get up to speed with the demands of the 2022 car.
"It feels like we were in Abu Dhabi yesterday!" said Perez, referring to the final race of last season. "But on the other hand, I'm so excited to start the new season. We're already working a lot with the engineers and we just cannot wait to be on track with these new cars, and we're starting from zero, all of us.
READ MORE: '#1 is the best number out there' – Reigning champion Verstappen on his new digit for 2022
"The new regulations are said to improve the competition on track, so I hope that for us as drivers we can compete more, race more and follow each other more closely," added Perez. "There will be a lot of things we need to learn and adapt to – but these new regulations are set to make everything very interesting."
The Red Bull RB18 is set to hit the track when pre-season running begins at the Circuit de Barcelona-Catalunya on February 23.