Feature
5 bold predictions for the 2022 season – but how many will come true?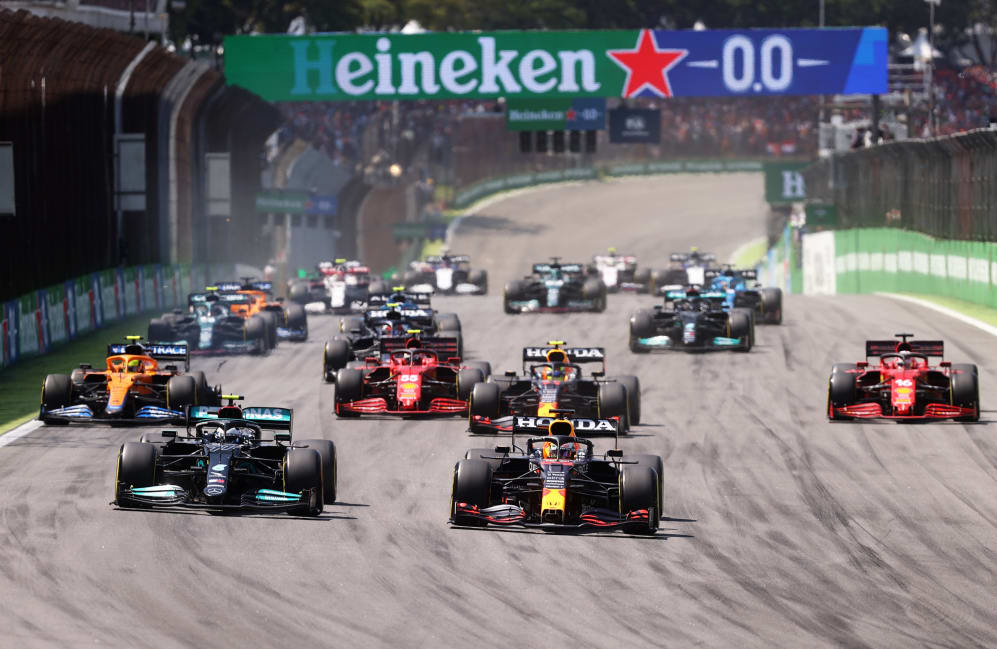 The Christmas break disappeared in a flash, with attention already locked on a new Formula 1 campaign – one which offers so much potential, with a revolutionary new generation of car following a sweeping overhaul of the technical regulations. That makes the bold prediction business even trickier than usual – but here goes…
1. Four world champions will finish inside the top six in the drivers' standings
We've seen it before and we'll see it again: when change is ushered in, it is the experienced who adapt quickly and flourish.
Fresh from his maiden world title, the adaptable Max Verstappen will be stronger than ever this year – and is set to renew his fascinating duel with Lewis Hamilton, the most successful driver this sport has ever seen. They'll fill the top two spots in the championship come the season's end, after yet another titanic battle.
READ MORE: F1's team bosses choose their Top 10 drivers of 2021
Behind them, you'll see double world champion Fernando Alonso level up after a solid comeback season, the Spaniard set to make a habit of finishing inside the points with a flurry of podium finishes to boot. That'll ensure him a top-six spot in the drivers' championship while aiding Alpine's assault on fourth in the constructors' championship.
And this might sound like fanciful thinking – but I reckon Sebastian Vettel will be joining him in the top six, too. The German scored one rostrum – which should have been two – in 2021 and is revelling in the Aston Martin environment. If given a car capable of fighting for podiums, he'll get the job done.
READ MORE: Aston Martin announce departure of Team Principal Otmar Szafnauer
In a year where in-season development will be crucial, with updates set to appear on the cars across the year, experienced feedback and adaptability to get the most out of them will be key. It's why this quartet of world champions will shine in 2022.
2. Every team will score a podium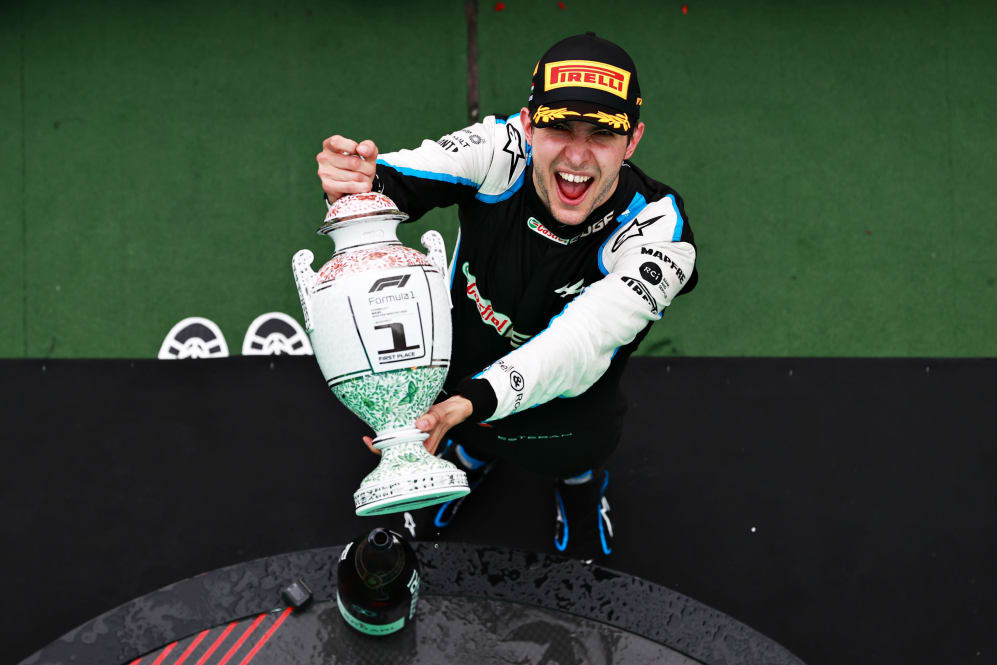 Remarkably, eight different teams scored podiums in 2021 – just Alfa Romeo and Haas missed out. I expect every one of them to get in on the act this year.
Mercedes and Red Bull will once again be frequent visitors, but they will have to work much harder to do so. McLaren and Ferrari will continue their relentless charge back to the front and up their podium tally versus the last campaign.
READ MORE: 10 things every Formula 1 fan should be excited for in 2022
Alpine, AlphaTauri and Aston Martin will close the gap to the front – and thus be able to take advantage when opportunities come their way, while Williams will hope to repeat their 2021 Belgian GP miracle at least once.
Haas shifted full focus to this year's car before anyone else – and will be in the mix on the odd occasion, while Valtteri Bottas' immense experience means Alfa Romeo should be contenders on their day, too.
3. George Russell will fight for the title and finish in the top three
This might not sound so bold, given George Russell's heading to a team that have won the constructors' championship for the last EIGHT seasons – and that when he drove for them in a one-off appearance in Bahrain in 2020, he almost – and should have – won.
But it's one thing to impress when under no pressure as a stand-in and quite another to do so consistently, especially when your team mate is Lewis Hamilton. Mercedes should have a strong car again – though of course no one really knows this year given the overhaul in the rules – and as Bottas showed, it's not always easy to get the best out of the best car on the grid.
READ MORE: Russell remarks on 'strange feeling' after first Mercedes test since signing for 2022
But Russell has shown enough so far, in my opinion, to suggest that not only will he hit the ground running in testing and be on the pace before the season is a third old, but he will frequently be a thorn in Hamilton's side, which will only serve to drive them both on.
Watching that team mate dynamic this year – and how that then impacts their fight with Red Bull and the rest – will be fascinating. I. Can't. Wait.
4. Carlos Sainz will win his first Grand Prix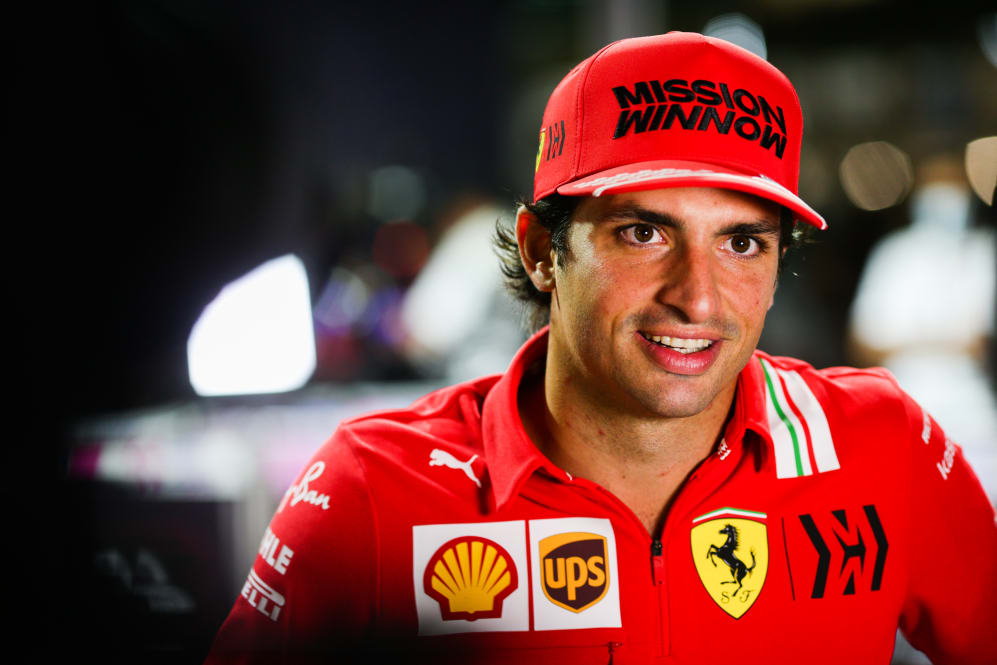 I believe Carlos Sainz was the driver of 2021 outside of the two championship contenders. Just ask Sebastian Vettel or Daniel Ricciardo how hard it was to adapt after changing teams – but Sainz had no such problems.
The Spaniard overdelivered on expectations last year, ending the campaign with 15 successive points finishes (the longest active scoring streak) in a run that included three podiums.
READ MORE: Sainz says Abu Dhabi podium was the ideal end to a 'magic' first season with Ferrari
He has proved he's capable of making the most of a package, adapting quickly to a new car and giving feedback that helps shape the future development of the team. These are traits that will stand him in good stead this year.
There were a few mistakes early in the year, the most significant perhaps coming in Monaco when pole – and a maiden win – was possible based on pure pace. But he had ironed the slips out by mid-season – and was flying thereafter.
His trajectory has him rocketing towards a maiden win this year – and if the car is up to it, it should be multiple.
5. Yuki Tsunoda will score more than one podium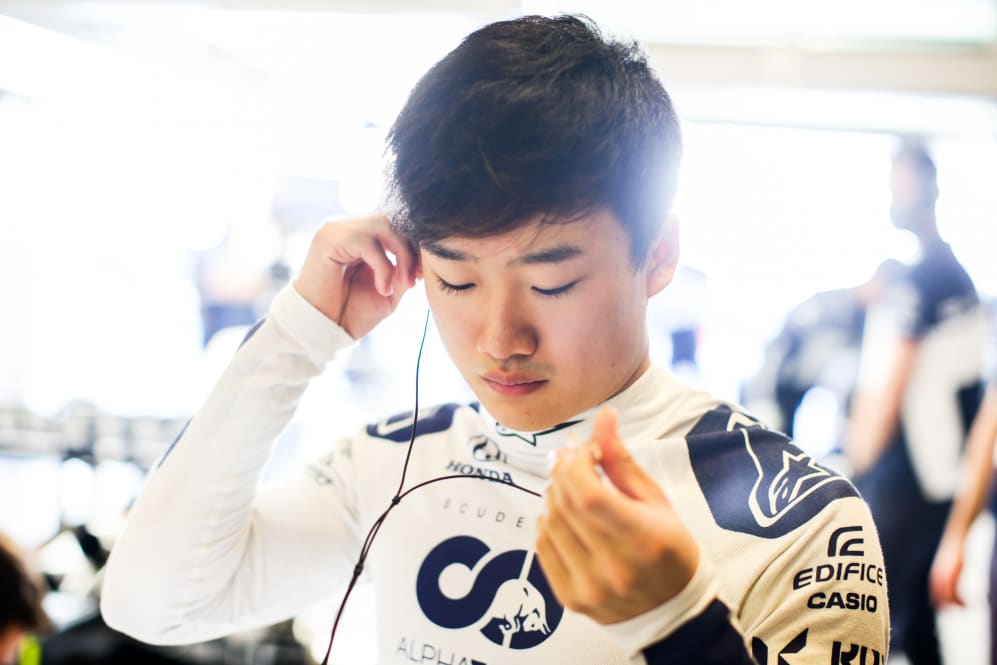 Yuki Tsunoda's rookie campaign did not deliver the kind of results Red Bull Motorsport Adviser Helmut Marko demands from his junior drivers – but there were enough glimpses towards the end of the season to suggest the Japanese driver had turned a corner and does have what it takes to compete at the highest level.
He made Q3 in six of the last seven races, outqualified his very impressive team mate Pierre Gasly – who made a century of points for the first time in his career – in the final race and then topped that off with a fine drive to a career-best fourth place.
READ MORE: The rise of Japanese racing sensation Yuki Tsunoda – as told by the man himself and the key figures in his career
That last result is the kind that can define a career, and I expect him to take huge confidence from that drive in Abu Dhabi.
Providing AlphaTauri deliver another impressive all-rounder of a car this year, Tsunoda will not only become more acquainted with the top 10 on a Sunday afternoon, but he'll deliver the kind of epic drives that his former bosses insist he can – and that'll yield the first of many career podiums.