'There's plenty left in the tank' – Verstappen bullish over Red Bull's development plan in face of Ferrari upgrades
Ferrari are set to unleash the first major upgrade to their constructors' championship-leading F1-75 this weekend at the Spanish Grand Prix. But reigning champion Max Verstappen downplayed any concerns he had over his rivals' upgrade plan, while talking up his own Red Bull team's capacity to keep developing their RB18.
Verstappen is the form man in Formula 1 currently, arriving at the Circuit de Barcelona-Catalunya on the back of victories in the last two races – and with the flattering statistic of having won every race he's finished so far in 2022.
READ MORE: 'I keep dreaming about it' – Sainz says taking first F1 win at home would be 'the best ever'
But although rivals Ferrari will run an upgraded F1-75 in Barcelona, Verstappen was confident that Red Bull – who've adopted a policy of drip-feeding parts onto the RB18 thus far this year – would be able to go the distance in the development war.
"There's plenty left in the tank!" said Verstappen, when asked in Spain on Thursday about developments.
"There's always things we can do better, and I think at the moment the main one for us is reliability, so we'll just try to get on top of that first.
"I think we just have a team working really well on-track, but also back at the factory, it's very efficient, and I think that, of course, with the cost cap is very important. But I think we're definitely one of the best on the grid with that.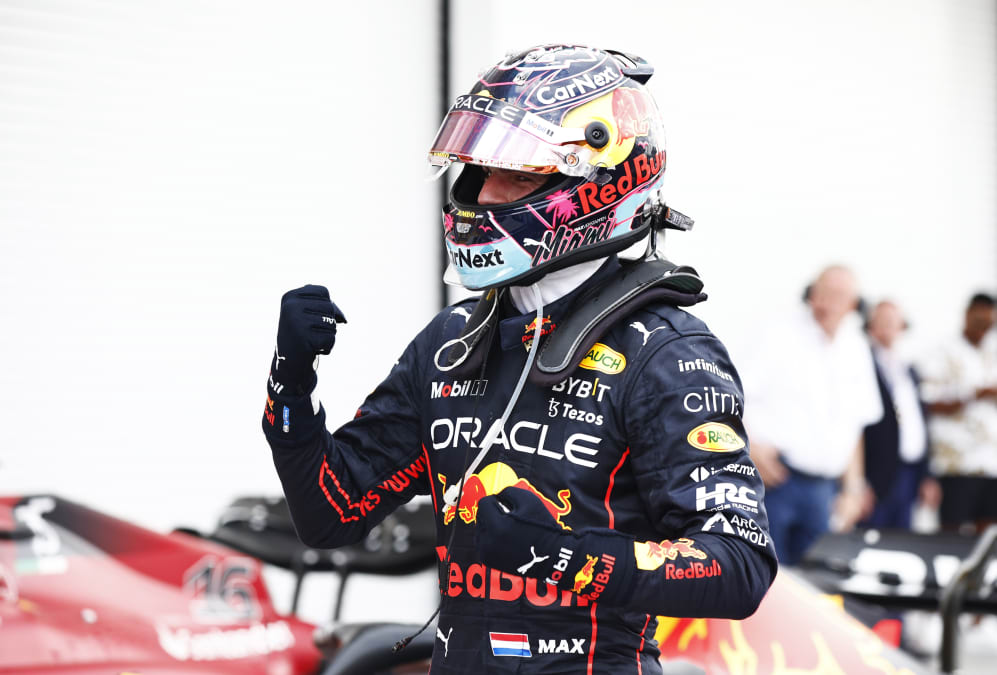 "I expect us to do well here," added Verstappen, "but of course, you have to wait and see what the other teams are going to bring. We'll see. I'm pretty relaxed. It's a long season and I know that it's all going to be about development in the car anyway. So, step by step, every race."
That development war for the 2022 constructors' championship – at this stage at least – looks set to be fought between Ferrari and Red Bull, Ferrari heading their rivals by just six points currently, with Red Bull a further 56 points clear of third-placed Mercedes.
And asked how he was enjoying fighting with Charles Leclerc and Ferrari in 2022, rather than the Lewis Hamilton/Mercedes combo he battled last year, Verstappen replied: "I really enjoyed the battles also last year and I do as well this year. Just different teams, which I think is good for Formula 1.
READ MORE: Hunter or hunted? Verstappen and Leclerc weigh up their title fight positions ahead of Spain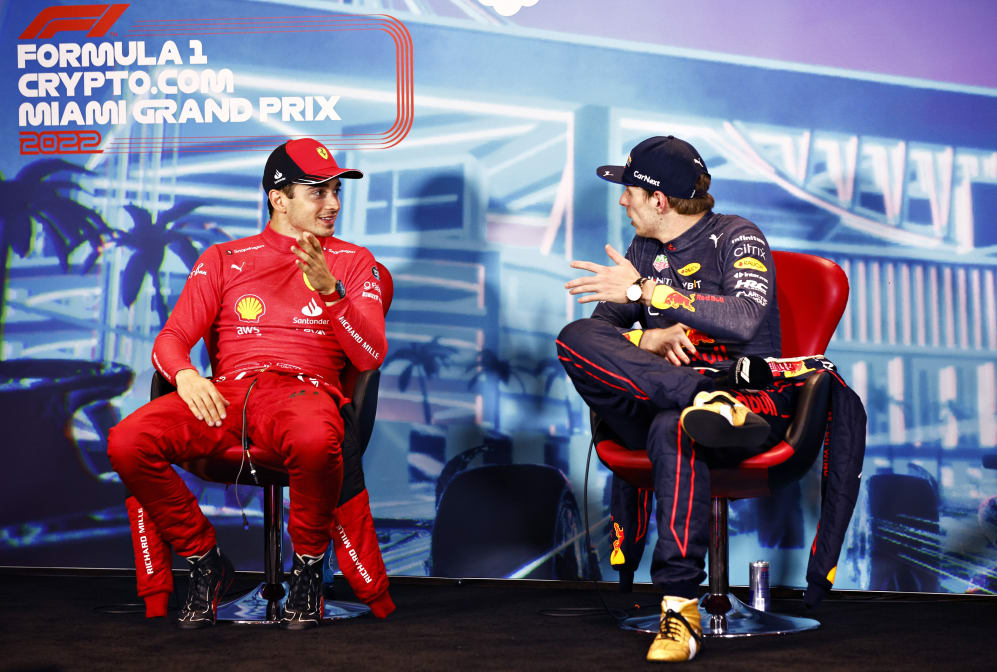 "I enjoy it; I know Charles a bit longer of course than… Lewis in general. And what I like is that I think there's a lot of respect between the two teams as well – not only between the two drivers – and we can really go up to each other and say "you did a better job than us this week", and they do the same.
FORM GUIDE: Can anyone disrupt Leclerc and Verstappen in Spain?
"You always want to try and beat each other, but I think it also really motivates the team when you lose – you try and come back stronger. That's nice and I really hope for the rest of the season it can be like that.
"I think that's the nice thing about Formula 1 as well, and I think also for F1 in general, to have Ferrari back on top and in the front, it's what they need."