'Things just went our way' – Aston Martin drivers thrilled with biggest points haul of 2022 in Singapore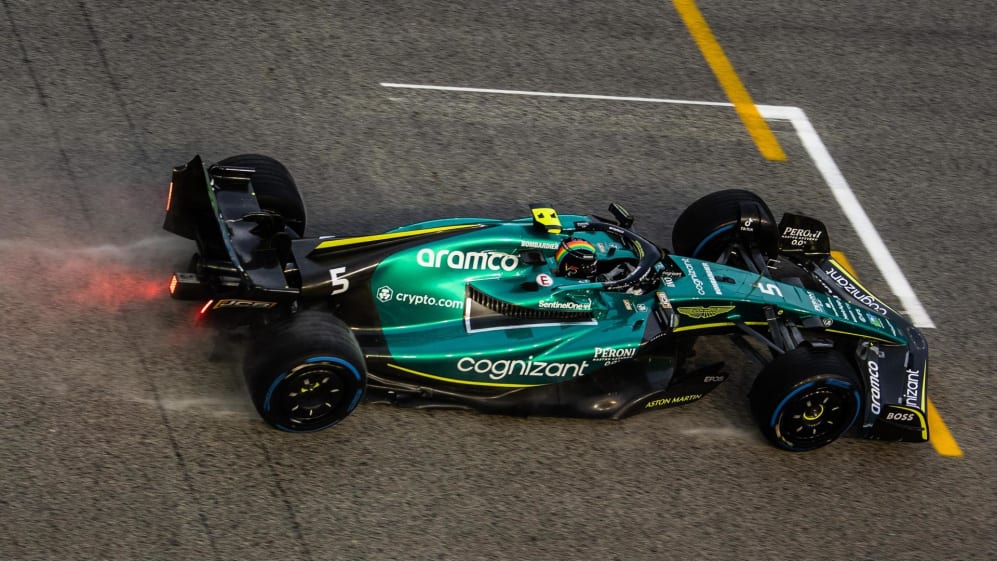 Aston Martin picked up their second double-points finish of the season and jumped Haas and AlphaTauri in the standings as Lance Stroll finished sixth and Sebastian Vettel eighth in the Singapore Grand Prix – both drivers leaving the Lion City delighted with the outcome.
The team in green had Stroll start 11th and Vettel 13th, but both drivers kept their noses clean in a race of attrition that saw six drivers retire, plus mistakes from Lewis Hamilton and Max Verstappen. Five-time Singapore GP winner Vettel said his start was the key to a P8 finish.
READ MORE: Perez holds off Leclerc to win rollercoaster 2022 Singapore Grand Prix as Verstappen settles for 7th
"I knew I had to be aggressive at the start," he said, "so after the initial bit of patience across the line, I knew I had to push, which I did. I was checking out some lines on the lap to the grid and it worked, so happy with that.
"And after that, I think we got a bit unlucky; I would have liked to stay out longer – we'll have a look – but I think it wasn't great that the Safety Car just came out, which just then banked the positions."
Vettel was running in P7 late on when Hamilton locked up in a failed attempt to pass him, but Verstappen took that place off the German driver with two minutes remaining.
"They are much faster," Vettel said. "I can see in the mirrors they were following with ease, so I was obviously a little bit stuck with Lance at times and it didn't help that my rear tyres were not so fresh at the end.
"I had a bit of a wobble in the last lap exiting Turn 5, I knew it had to be spot on; it wasn't quite spot on, so Max had a decent run down and they have a very strong top speed with their… car so it was difficult. I tried, but it was close," explained the four-time champion.
READ MORE: Hamilton keen to move on from 'pretty rubbish' Singapore GP after pair of errors leave him P9
Team mate Stroll picked up his best result of the season in P6, his first top-six finish since the 2021 Qatar Grand Prix.
"We've got like a lot of P10s this year, you know, we've had chances for big results, but for whatever reason things happened, never really scored, and today things just went our way," he said.
"It was a tough one, so happy to pick up a bunch of points, that's for sure."