Third DRS zone added for Singapore Grand Prix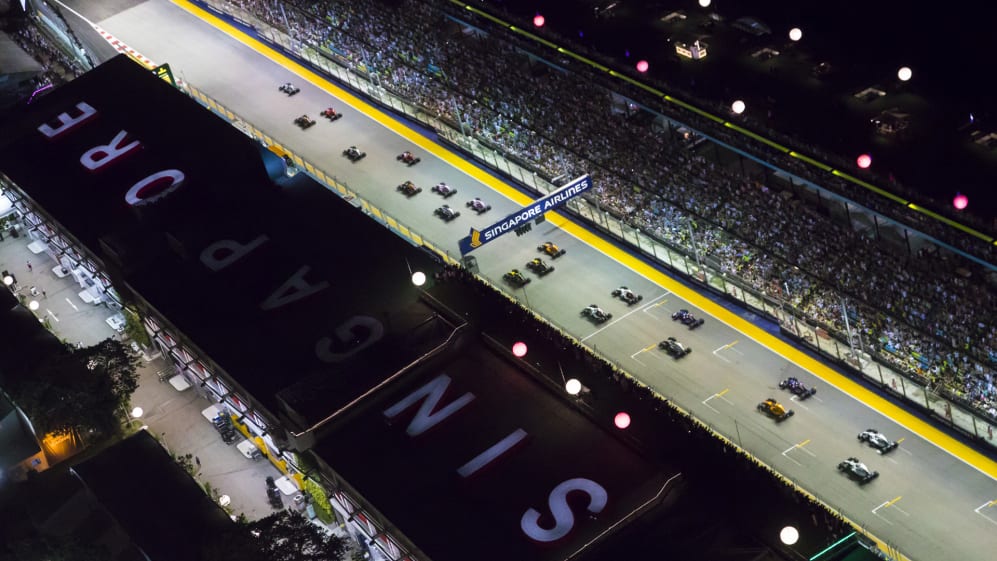 Formula 1 racing's governing body, the FIA, have added another DRS zone to Marina Bay for the 2019 Singapore Grand Prix, giving drivers three uses of DRS compared to last year's two.
Drivers will now have the chance to activate DRS on the exit of Turn 13, which should make for some extra overtaking manoeuvres on the approach to Sector 2. The detection point comes just after Turn 12 for this new DRS zone.
FIGHT NIGHT: How brutal Singapore GP pushes drivers to the limit
The existing DRS zones in Singapore are located just after Turn 5 on the circuit's longest straight, which bends to the right on the run-up to Turn 7, and on the start/finish straight with the DRS detection point located after Turn 21.