Three countries share first 2017 spoils at F1 in Schools World Finals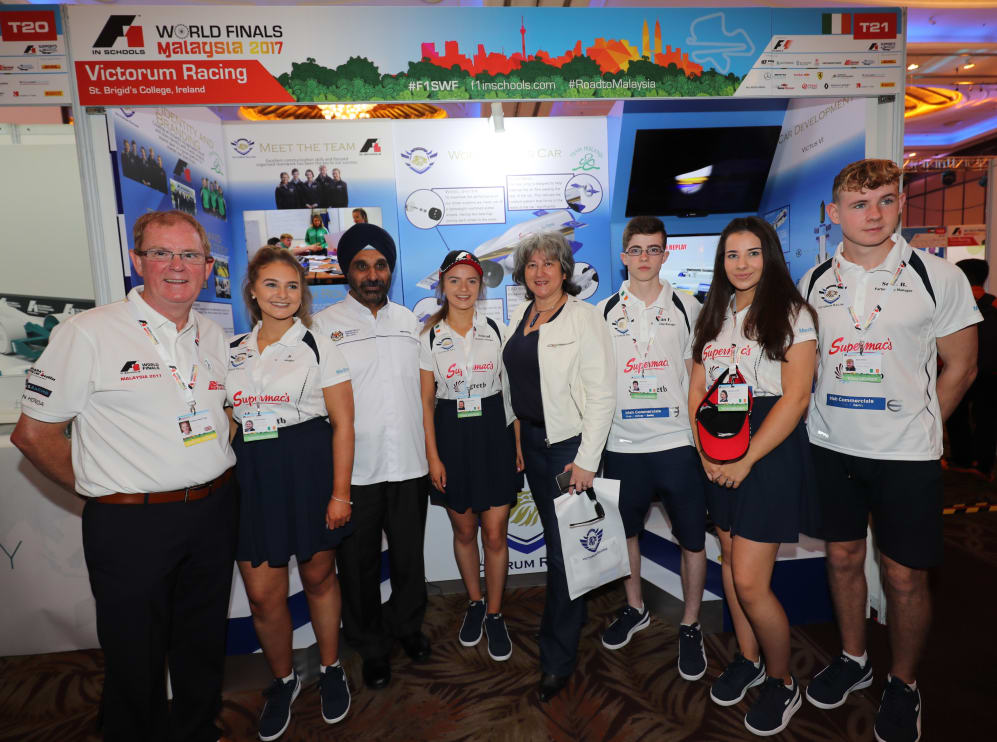 Ireland, Australia and Germany enjoyed early success at the F1 in Schools World Finals 2017, which began in Kuala Lumpur, Malaysia over the weekend. The event was formally opened by Dr Mehander Singh, Director of Sports Division, Ministry of Education Malaysia.
F1 in Schools challenges students to create their own Formula 1 team, which is commissioned to design, construct and race the fastest miniature Formula 1 Car of the Future; a 21cm long scale model built from the F1 in Schools model block and powered by a compressed air cylinder.
At the World Finals each team brings along a pit display, their cars and a written portfolio, as well as having prepared a verbal presentation for the judges. The cars race on a 20-metre track, with the cars covering the distance in around one second.
The first day of this year's World Finals started with a 'flag-off' F1 in Schools race with Dr Mehander Singh experiencing the pressure of racing, being pitted against Vicki Treadell, British High Commissioner.
Students then began the intensive judging sessions with the 51 teams, representing 27 countries, under the scrutiny of the experienced panel of judges, all vying to claim the title F1 in Schools World Champions 2017.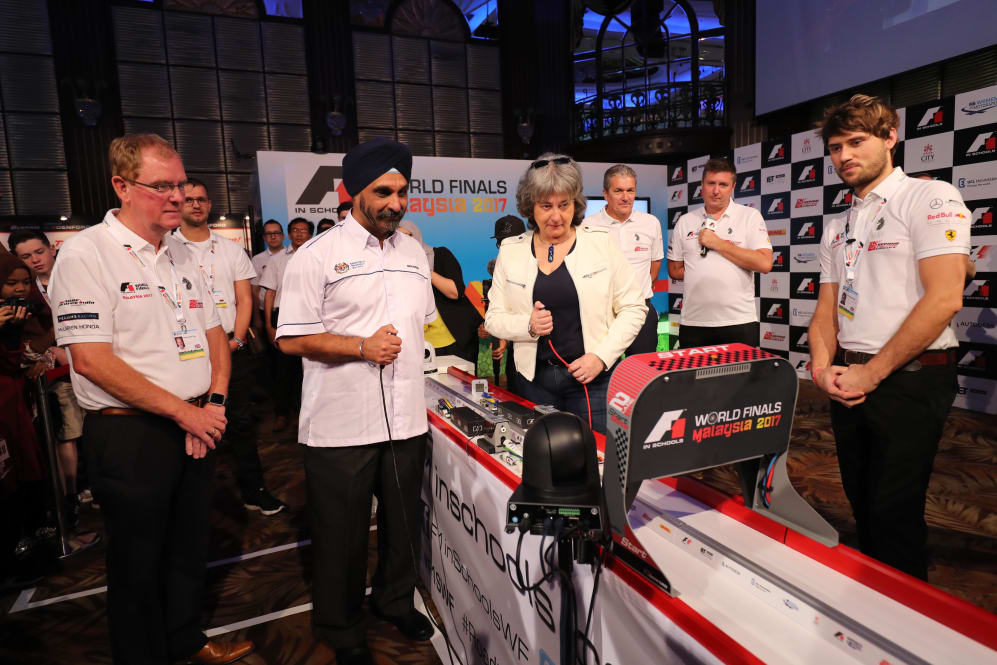 "As we move in a more global and competitive economy STEM education has become increasingly important in helping students develop their critical thinking problem solving, creative solutions and collaborative skills," said Dr Mehander Singh.
"There is no doubt in my mind that programmes like F1 in Schools can play a major role in changing perceptions to ICT, Engineering, sciences, mathematics and technology and that investing in STEM is to invest in the future.
"We believe that the implementation of the F1 in Schools curriculum in our local schools can help our students to think outside of the box and increase their interest in STEM learning."
Victorum Racing from Ireland claimed the fastest car time of the opening day, with their F1 in Schools car powering down the F1 in Schools race track in a time of 1.095 seconds. Aurora, a Germany-Australia collaboration team had the fastest race time of the day with a combined car and reaction time of 1.241 seconds.
The World Finals continues with the exciting Knock Out racing finale on Tuesday. The World Champions will be crowned on Wednesday evening by Formula 1 CEO, Chase Carey, at the Awards Celebration Gala Dinner, with a total of 23 awards to be presented to category winners.
For more information, visit f1inschools.com.