Video
THROUGH THE VISOR: Russell talks through his super-sub Mercedes debut at the Sakhir GP
The 2020 Sakhir Grand Prix was one of the most exciting and dramatic races of the season, with action right up and down the field across the whole weekend.
It was particularly special for George Russell, who made his debut with Mercedes when he stepped into the W11 in place of Lewis Hamilton, who was suffering with Covid.
The young Brit was chomping at the bit to get his hands on a front-running car, having spent the best part of two years driving a Williams that was usually rooted to the back of the grid.
READ MORE: The smoking gun that cost Mercedes and Russell a win in Sakhir
Having pushed regular Mercedes driver Valtteri Bottas hard in qualifying, Russell lined up P2 for the start, just behind the Finn, who had taken pole position.
But come lights out, Russell got a superb launch off the line to take the lead into Turn 1. He was building up a gap to the pack behind when the Safety Car was called out – but still he was dreaming of a maiden win on his first outing with the team, even as he grappled with the unfamiliar switches and controls on the car, with Hamilton's engineer Pete 'Bono' Bonnington talking him through it all over the radio.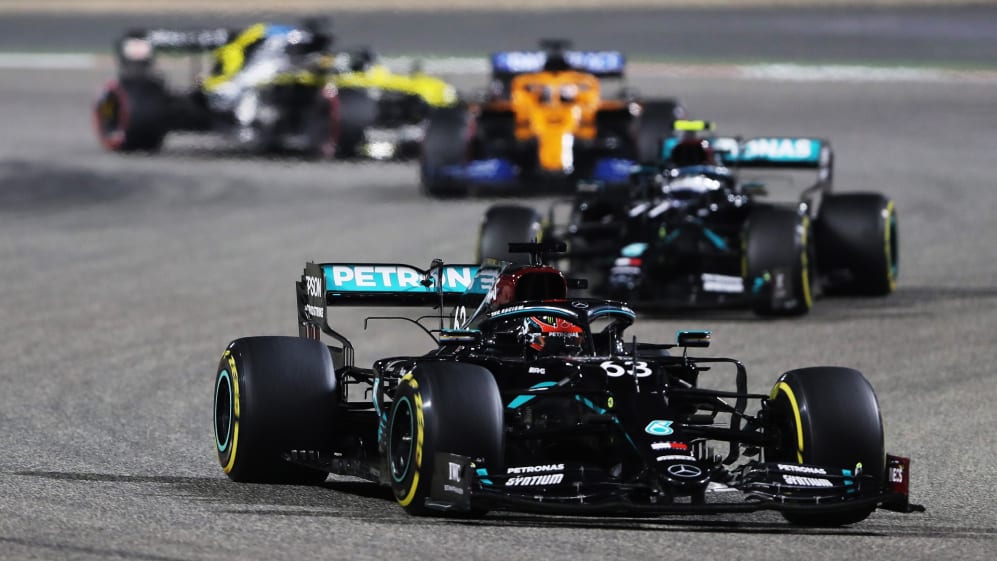 Later in the race he came up behind Bottas once more, and there was only one thing in Russell's mind as he seized on a tiny error from the Finn and muscled his way past with what he called "probably the best overtake I've ever done in Formula 1".
Sadly for him, his dreams of a podium or even a victory were dashed after a pit stop mix-up, followed by a puncture, leaving him P9 at the flag. Nonetheless, Mercedes boss Toto Wolff was impressed, calling it a "brilliant, brilliant drive".
READ MORE: 'A star is born' says Wolff, as he reveals cause of 'colossal **** up' that robbed Russell of victory on Mercedes debut
Hit play on the video above to hear Russell talk through the ups and downs of the race as he watches back the footage and recalls all the details from the day he announced to the world he could cut it at the very sharp end of Grand Prix racing.