Feature
Thursday's Hot Topic: Why Perez's renewal is a key piece in the Force India puzzle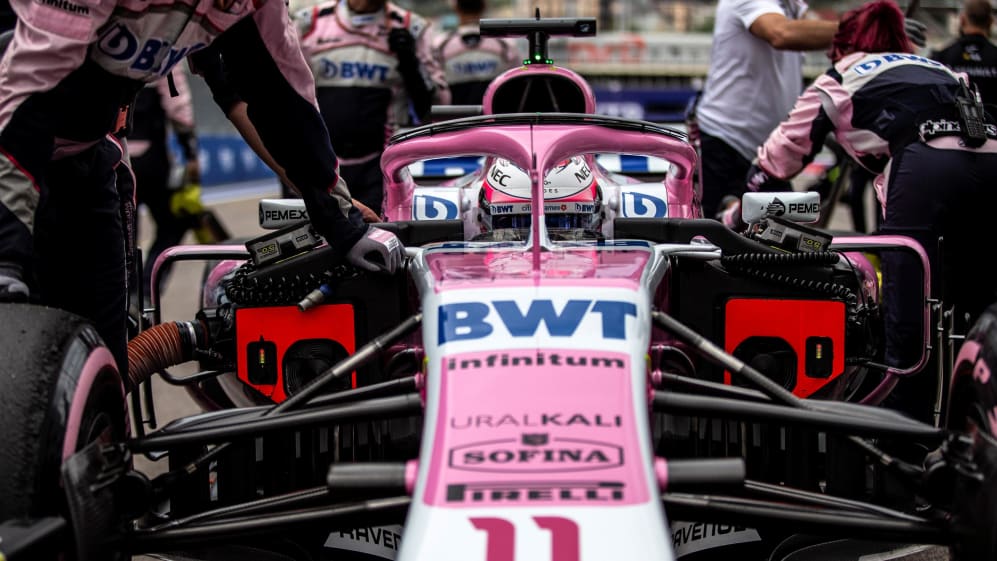 This has been quite some year for Force India. Taken to the brink of extinction, the boys and girls in pink now face a bright future under new ownership. There are changes aplenty at the Silverstone-based team ahead of next season – with the latest piece of the jigsaw announced in Austin on Thursday morning…
He had hinted at it for weeks, but the news has finally been confirmed – Sergio Perez will drive for Force India next season, contesting what will be his sixth successive campaign for the team. It's a shrewd move, given he's arguably driving at his highest level since making his debut in 2011.
Right now, he stands seventh in the drivers' standings – best of the rest behind the big three teams – and is the only racer on the grid to have taken a podium in 2018 in a car that is not a Mercedes, Ferrari or Red Bull. His experience in F1 and with the team will likely be a huge benefit next year.
"It's always good to be able to speak about your future, especially when you have known it since a long time," he said. "I'm pleased with that, I'm thankful with the team. It's going to be my sixth season, it's hard to believe. We've been very successful in the past and I believe the future is going to be even more successful so I'm really excited.
"I've been here five years and I know the potential. Everyone here has been very loyal to the team because we went into a big uncertainty with our futures. Everyone sticks together, it's great to see the outcome of the teams, I believe there are great years coming ahead."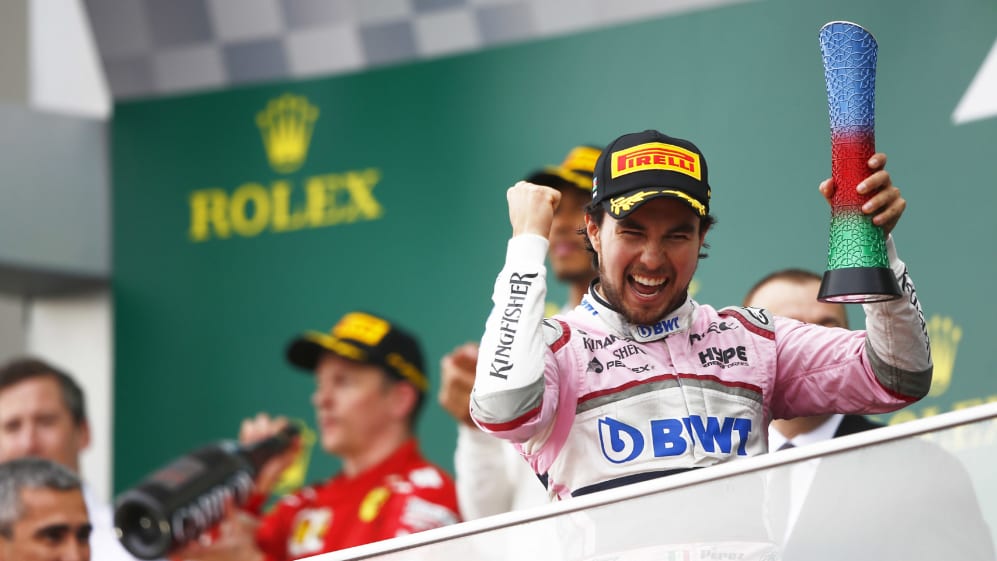 Force India have finished fourth in the constructors' championship in each of the last two years and are on course to finish sixth this year, even with their points tally having been reset ahead of the Belgian Grand Prix.
They're well known for getting bang for buck and now with fresh investment from billionaire Lawrence Stroll, whose son Lance Stroll raced for Williams this year but is expected to come on-board next year, Perez reckons the team can be a force once more next year.
"[The investment] is going to make a big difference to where the team will start the season," said Perez. "We generally have a good package but it comes really late in the season. Next year, we should be having a strong baseline from race one onwards, and that should make a big difference.
"Saying that, I can't take anything away from the team. We've been extremely successful with the limitation we've had. The last two years we've been best of the rest – the team has been fourth. There's plenty of encouragement and big expectations.
"Lawrence is really enthusiastic, very optimistic about the team and willing to take this team to the next level. He understands racing, he believes a lot in what he has bought. He's very involved already. He's really up to speed with the team on a daily basis. Very encouraging, very motivating.
"I want to be part of this next generation of the team. We have very promising times ahead of us."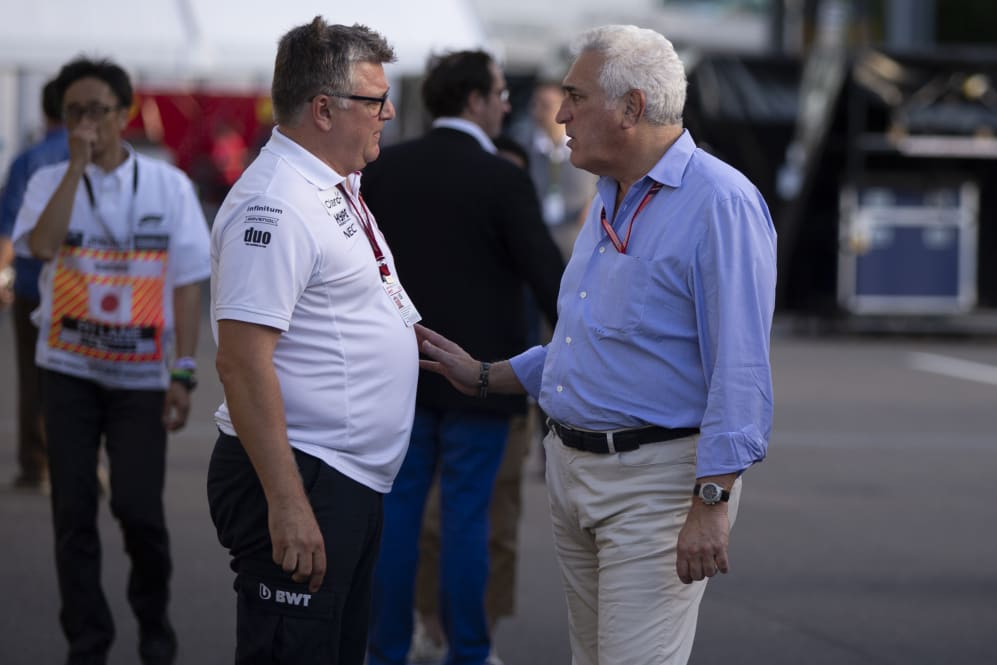 Taking a step forward in performance is one thing. Challenging the big teams is quite another. This year, Mercedes, Ferrari and Red Bull have had a reasonable advantage over the other six teams, who in turn are very closely matched. How close does Perez think they can get to the big three?
"Lawrence is willing to put this team into the next step and the next step has to be the top three," said Perez. "You're fighting big budgets, big facilities, but I believe with the right investment and guidance, this team can be one to watch for the new future. I'm optimistic that already next year, we should be making a good step forwards."
It's not just about the money, though. Honda have spent big since returning to F1, first with McLaren, now with Toro Rosso and from next year with Red Bull, but they have yet to get on par with the likes of Mercedes and Ferrari.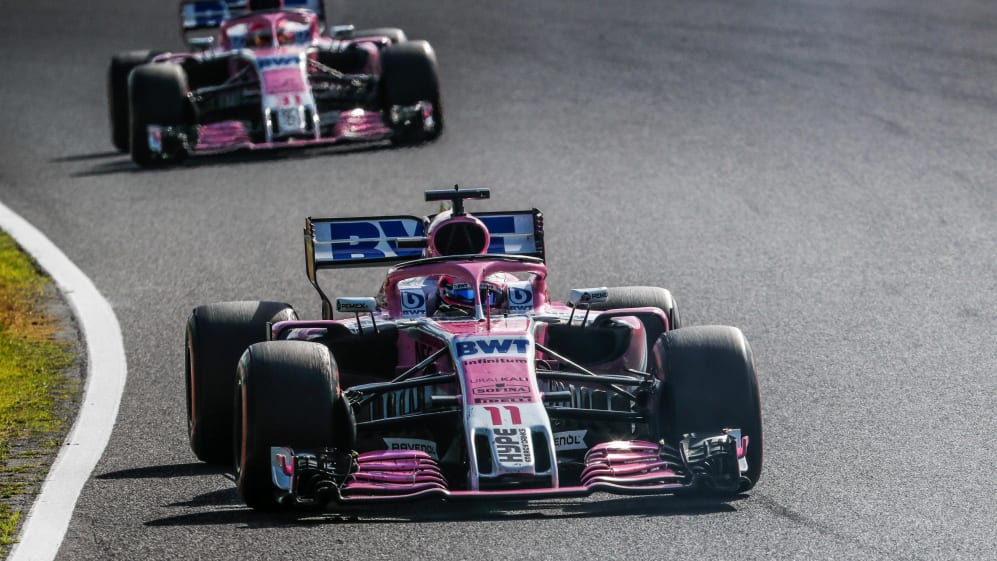 Perez believes Force India's strength is that they have a ruthlessly efficient team, led by Otmar Szafnauer, who are in a position to make those new resources count.
"It's not like there's just going to be more money involved," said Perez. "There's going to be a guidance. I think Otmar and Andy [Stevenson, Sporting Director], they have put that guidance in place. The team has been so limited for so many years but we have maximised the resources. Now that we will have more resources, we should have the right guidance and should be really strong."
For now, Perez's focus is on maintaining seventh in the drivers' standings – and it's a tight battle with four races to go. The Mexican is currently on 53 points, tied with Kevin Magnussen and Nico Hulkenberg, but classed ahead courtesy of his Baku podium. Fernando Alonso is only three adrift, with Perez's team mate Esteban Ocon a point further back.
"I definitely want to finish best of the rest," said Perez. "If we manage to theoretically be best of the rest, it's going to be a massive achievement, beating the Renaults, the Haas, the McLarens." That will be quite some feat – and bodes very well indeed for the team next year.
WATCH: Sergio Perez discusses his 2019 Force India contract extension