Feature
Thursday's Hot Topic: Can Hungary keep the momentum into F1's summer break?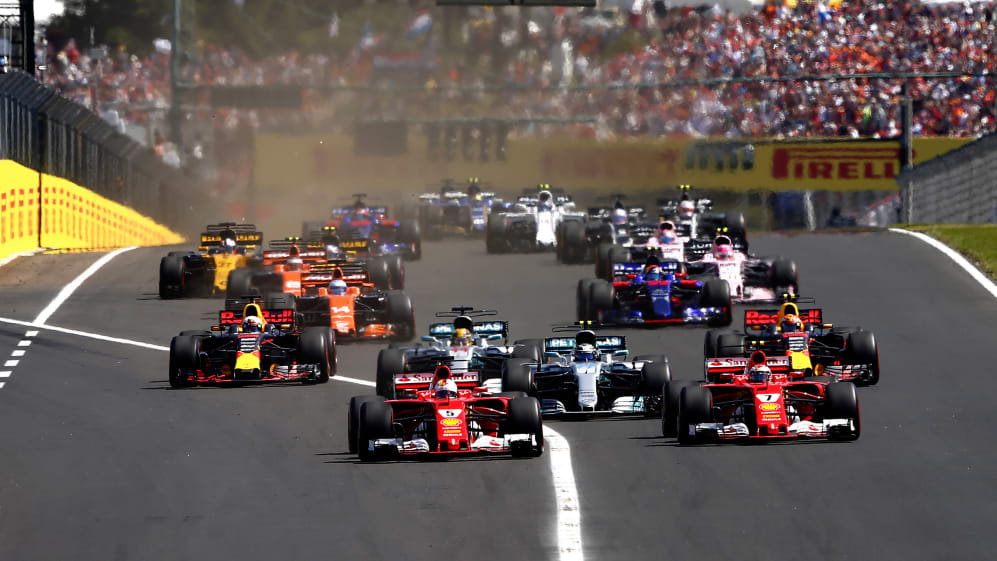 Formula 1 has been treated to not one, not two, but three sensational races – in succession – heaping the pressure firmly on Hungary to deliver a fourth and leave the championship in buoyant fashion heading into the summer break. But can it deliver?
There was definitely a 'last week of school'-type feeling in a sun-soaked Hungaroring paddock on Thursday afternoon, as very tired-looking Formula 1 personnel counted down the days to their precious two-week summer shutdown. It's a chance to rest their legs, turn off their phones and think about anything other than motor racing.
Before that, though, is the not-so-small matter of the Hungarian Grand Prix and its unique 4.381km circuit that features a series of tight and twisty turns nestled in an amphitheatre-style surrounding, providing sensational views of the track for fans.
The venue has, in the past, been known for its processional races – but there have also been instances of real drama, such as when Daniel Ricciardo secured his second career win in 2014, while Jenson Button secured his first win in changeable conditions in 2006.
HUNGARY 2018: Re-live last year's race
The weather gods played a huge part last time out in Germany – and if the forecasts are to believed, they may well have a hand in this weekend's event, too. The threat of rain during Friday practice has receded, with drops expected to fall around 90 minutes after the final session is over.
But on Saturday, the threat is real. Scattered showers are anticipated early afternoon, with the potential for those to turn into thunderstorms. There's no such threat on Sunday, but by then, we may well have a mixed-up grid to spice things up anyway.
Red Bull are very much the form team and Hungary would have been a race they would have picked out at the start of the season. Why? Well, teams will bring the highest levels of downforce to Budapest. Red Bulls are renowned for having stacks of downforce, and the RB15 is no different. Many in the paddock would argue they have the most of any team on the grid.
Max Verstappen, winner of two of the last three races, isn't so sure they are the ones to beat, though. "I don't think we are favourites, but we'll try to do a good job," he said on Thursday. "Mercedes have been the most dominant so far this season. after last weekend, I'm sure they will come here trying to bounce back from that. We know they have a good car. We need to make sure we have a good set-up in the car, and then hopefully we can be close."
READ MORE: Verstappen says Marko's goal of five race wins in 2019 'possible'
There is also a belief in the paddock that Red Bull and Ferrari are very much on a par right now. At some circuits – ones where power is important and straights are prevalent – Ferrari will have the (slight) advantage. At others, where there are more low-speed turns and premiums are put on downforce, it's the Red Bulls that have the edge.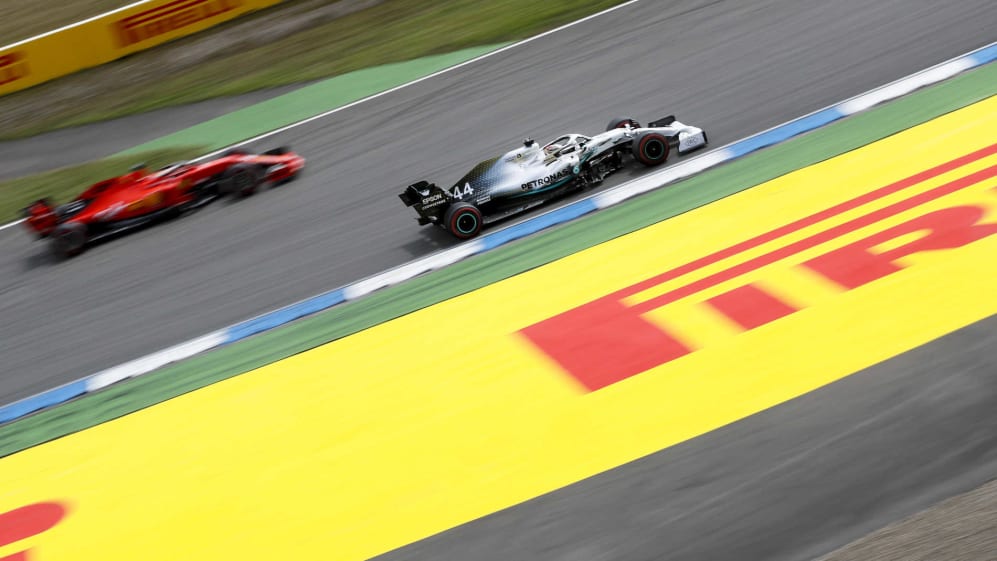 Hungary, then, should be Red Bull territory. It might be why Sebastian Vettel was quite keen to play down Ferrari's chances this weekend, even though the Scuderia have a flurry of new bits. "I'm fairly open-minded [about the team's chances]," he said. "We should be okay but maybe we don't come here as favourites with the track characteristics being a bit different.
"We maybe had the same thoughts on other places and turned out to do quite well. We need to get our stuff together, we have some new bits and hopefully that will put us some performance and a good direction for the next races in the second half of the season."
And then, of course, we must consider Mercedes. Which Silver Arrow will turn up in Hungary? The team made gains with their new aerodynamic package and cooling improvements for Germany, but were caught out by the tricky conditions come race day.
The good news is that their leading light Lewis Hamilton is feeling better. The five-time world champion was feeling under the weather in Germany, with reserve Esteban Ocon ready to step in if the Briton wasn't well enough to compete. He did, and took pole, but had one of his 'off' races, crossing the line 11th but classified ninth after the two Alfa Romeos were handed post-race penalties.
"I'm hoping to be 100% by the weekend," said Hamilton, who added that he has pretty much just slept for the last three days. "I still feel I need a bit more rest. I've been fighting off some sort of bug, I definitely feel I'm in much, much better fighting shape for the weekend, I can't tell you how good that feels. I can't wait to get back in the car, which is completely different to how I was feeling last Thursday and particularly Friday, getting in the car was not a good feeling."
And what can we expect of the W10? Hamilton is hopeful the Silver Arrows will make progress with the updates they put on the car in Germany, leaving him optimistic. "Usually with updates anyway they take several races - you don't just put them on and they work perfectly," he said. "You're always trying to fine-tune them. So coming into this weekend we'll already have a better understanding and be able to utilise them better and it will be the same thing for the following race. I don't know. I'm definitely hopeful the car will be better this weekend."
Every reason, then, to think that this weekend's Hungarian Grand Prix can deliver a cracking race to continue this brilliant run. Bring on Friday practice!