Verstappen: Marko's goal of five race wins in 2019 'possible'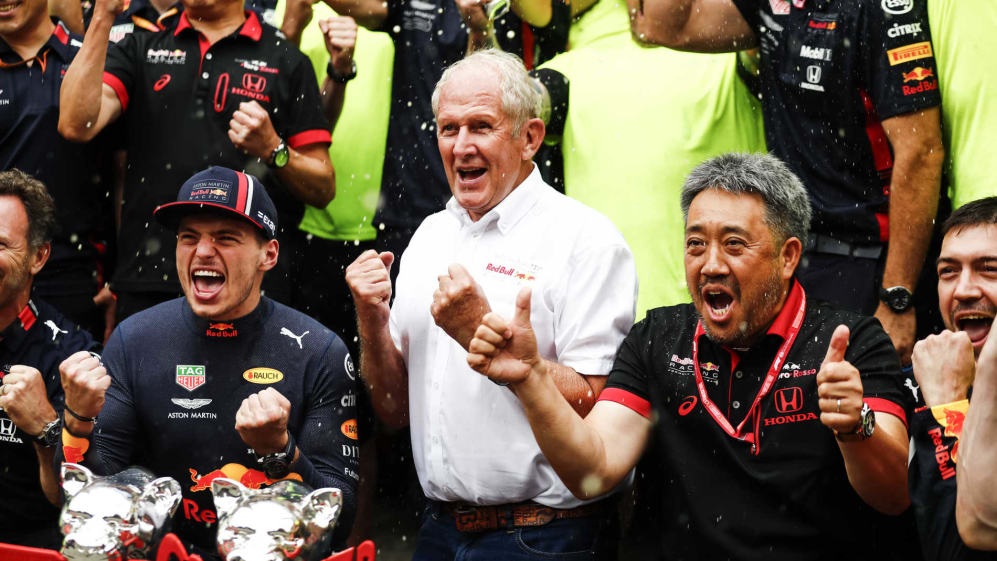 "We will win at least five races," Red Bull's motorsport advisor Helmut Marko claimed before the team embarked on the 2019 season, with Honda power in the back of their cars for the first time. And while the comment raised eyebrows at the time, Max Verstappen – with two victories already to his name so far this season – believes that Marko's original goal might not be as crazy it first sounded…
Verstappen made the most of Mercedes' cooling issues at Red Bull's home race in Austria to claim a shock victory in June, becoming the first non-Mercedes to driver to win a race in 2019. He then weathered a crazy German Grand Prix to vanquish Mercedes on their home turf. And when asked about Dr Marko's "five win" comment ahead of the start of the Hungarian Grand Prix weekend, Verstappen admitted that he was starting to come around to the idea that it was within reach.
READ MORE: The favourites for pole, points and victory in Hungary
"I spoke to him about that and I was like, 'Oof, Helmut, it's quite optimistic, five victories in the first year working together with Honda'," said Verstappen. "Because you know, at the end of the day, you have to get to know each other more and you learn more and more every single race together.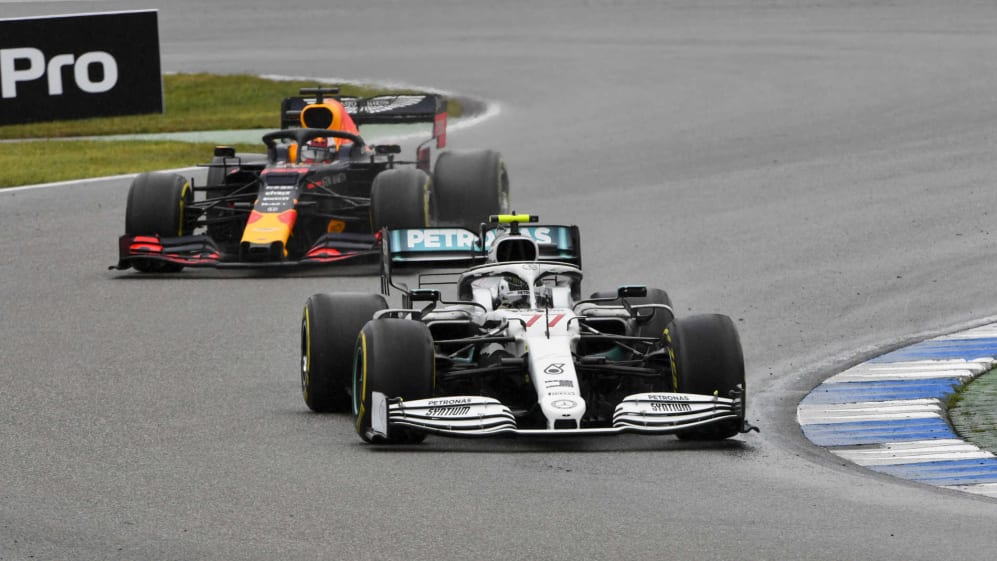 At the end of the day, there are 21 races and I want to win all 21, not just five. But we're getting better every weekend
"But as soon as we won the first one, then of course Helmut was like, 'I think we can get to five' and I was like 'okay'. It's not bad to have won one, and now of course we've won two, so knowing that normally in the second half, we improve even more with updates to the car, it's possible, I think.
"Hopefully, we can just close the gap to Mercedes, and even Ferrari of course – in qualifying they're still very fast – to always be there, because then you have a lot more opportunity to win.
"But at the end of the day, there are 21 races and I want to win all 21, not just five. But we're working on it and I think we're getting better every weekend."
READ MORE: Verstappen was in a 'class of his own' in Hockenheim, says Red Bull boss Horner
The Hungaroring has traditionally been a decent track for Red Bull, given that it rewards aerodynamic and mechanical grip more than outright power. So, despite Verstappen having never made it onto the podium in Hungary, did he reckon that the third of those potential five wins in 2019 might be on the cards this weekend?
"I hope so," he said. "It's not guaranteed, because you still need to find a good set-up as well on the car. But we'll definitely give it a try."
Verstappen's exceptional form this year – having finished every race so far in 2019, and never lower than fifth – means he now sits just 22 points adrift of Mercedes' second-placed Valtteri Bottas in the drivers' standings and ahead of both Ferrari drivers, with 260 potential points still on the table in the remaining 10 Grands Prix this year.