Feature
Thursday's Hot Topic: Weather the big talking point in Suzuka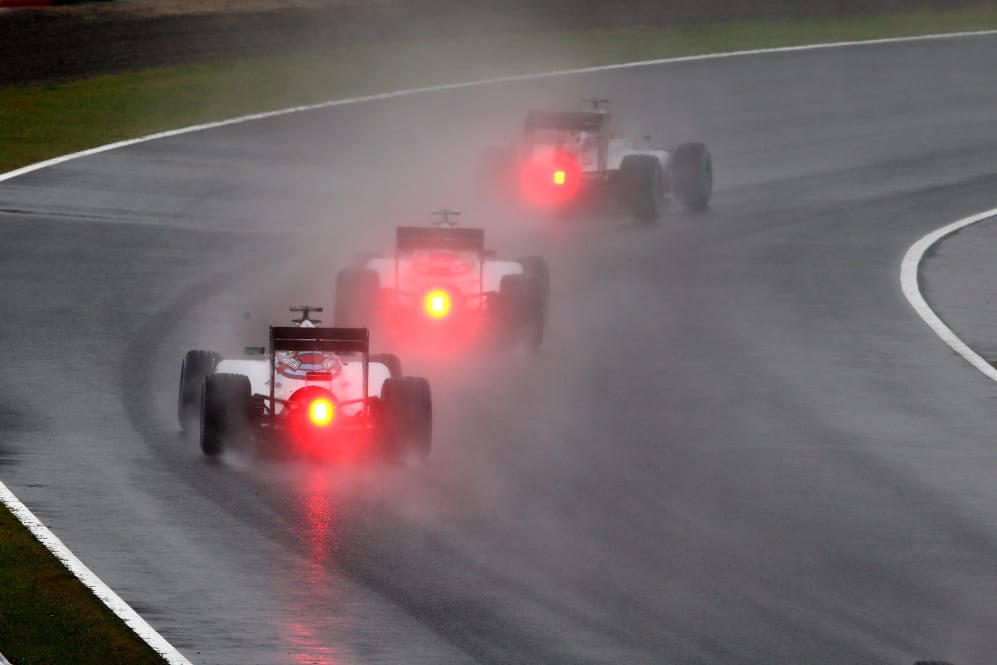 It's out of anybody's hand and we'll see what happens with the conditions
Stand by for Saturday changes?
As it stands, cloudy and dry conditions are expected for FP1 on Friday, when Naoki Yamamoto makes his first appearance in an F1 car with Toro Rosso, but the chance of rain lingers around 45%. That figure increases to 60% for FP2, with forecasts suggesting showers are more likely.
If Saturday does prove to be wet, FP1 might be the only dry running teams get before the race (and qualifying if the one-hour session is moved to Sunday morning as happened in 2014), which means it could be a very busy 90 minutes for the teams.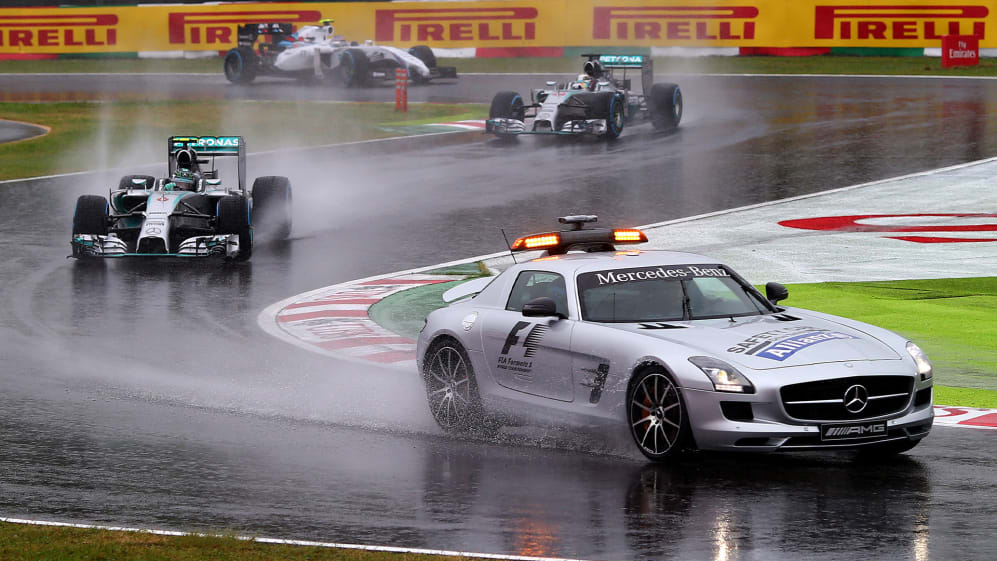 As the typhoon nears, forecasts suggest heavy rain will move into the region by around 7pm local time on Friday night with the wind speed up at 17km/h and gusts of 52km/h. That ramps up dramatically into Saturday, with gusts predicted at 161km/h. Around eight hours of solid rain to start the day, with precipitation totalling 180mm.
The anticipated wind and rain is set to ease on Saturday night, before warm, sunny and dry conditions make an appearance on Sunday.
On Thursday, World Rugby announced the England v France and New Zealand v Italy World Cup games would be cancelled due to the disruption expected to be caused by the typhoon. As it stands, F1's schedule at the Japanese Grand Prix remains unchanged.
Fickle forecasts and fans
It's the weather, though, and as Kimi Raikkonen says, no one can do anything about it.
"It's out of anybody's hand and we'll see what happens with the conditions," said the Alfa Romeo driver. "In the last few races there was always a lot of talking about raining and nothing happened. Everybody says it's going to be bad but I've been here in the past, when we had to cancel a day but it was actually sunny on that day.
"It's get very difficult to get it right, so we'll see what we get and hopefully we'll get a decent amount of running. It would also be not great for the people…"
It's the fans who Vettel will feel sorry for if the rain strikes. "There is a forecast, but how many times have forecasts changed? I don't know," said Vettel. "Currently it sits at a 100% so it's quite clear. But I think we see what happens throughout the weekend.
"It would make sense if by tomorrow at night, [if we knew] if there is more evidence to give a proposal or take an action for Saturday. I'm thinking not for us, as it's cosy in the garage, but for all the people to be around the track is not so nice, if you sit there if there's 80kph of winds blasting in your face."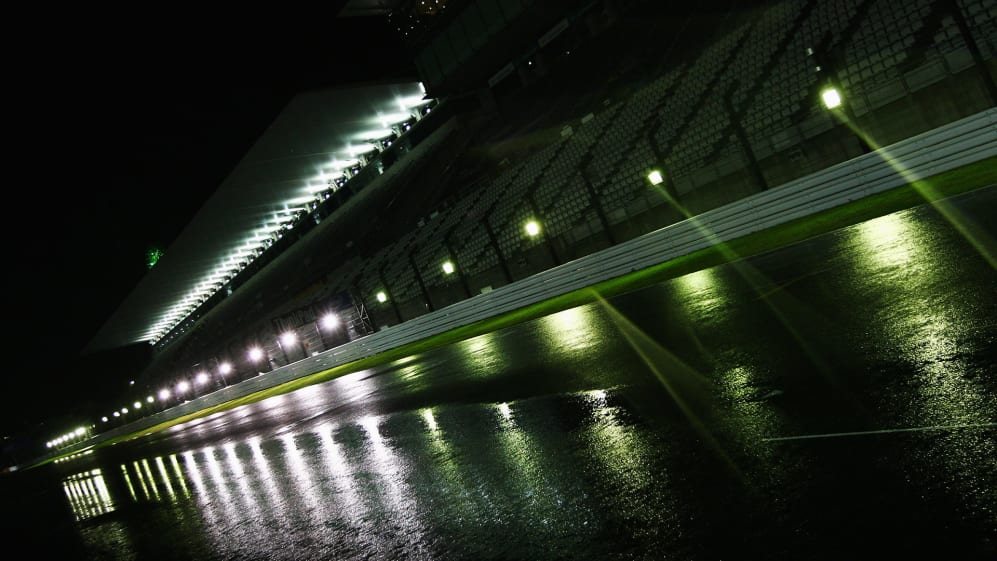 Looking on the 'bright' side...
The prospect of rain – providing it is not so intense driving isn't possible – is something that excites championship leader Lewis Hamilton. "I love driving in the rain. It's pretty intense here when it rains but I love driving in the rain so it doesn't make any difference to me. It obviously makes it tricky for us over the weekend in terms of our procedure, but it's quite exciting."
One of the most dramatic Grands Prix in living memory was the 2015 United States edition, when qualifying was moved to Sunday morning because of torrential rain. The reduced amount of running meant the teams were starved of data and their usual preparations.
Racing Point's Sergio Perez reckons we could be in for a similarly intriguing race should history repeat itself, especially if rain also impacts running on Friday. "It will put a bit more pressure on for Friday to do as much as possible," said the Mexican. "But coming to Saturday, who knows what is going to happen. And Sunday will be a very different day.
"If it rains on Friday, it will be tough because then you go blind in qualifying on Sunday morning. It will be interesting actually. Let's see what happens."
So let's see where we stand on Friday – when we will at least have cars on track. Until then, eyes on the radar, folks.