Yamamoto apologised to Gasly for taking his Toro Rosso for Japan FP1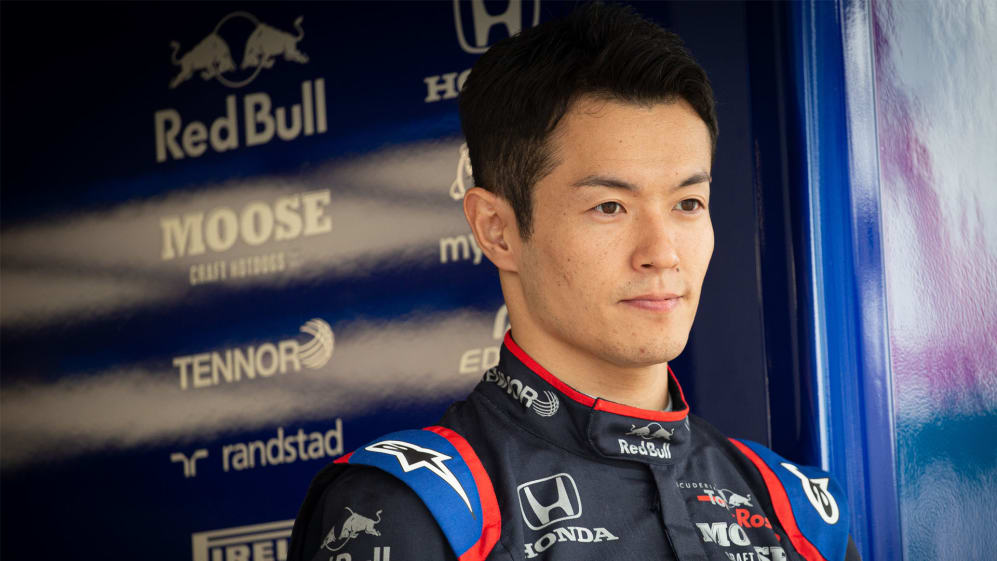 When reigning Japanese Super Formula and Super GT champion Naoki Yamamoto found out he would be driving Pierre Gasly's Toro Rosso in Japanese GP opening practice, one of his first thoughts was messaging the Frenchman to say sorry…
"He actually apologised to me for being in my car," said Gasly, who will return to the car for the second free practice session onwards at Suzuka. "But I told him there is no big deal about it. It was already planned since the beginning of the year.
"I said to him to enjoy and make sure you enjoy every single lap. He's a really good guy, really fast, really talented. He knows Suzuka more than anyone else I think on the planet.
READ MORE: Toro Rosso to field Super Formula and Super GT champ Yamamoto in Suzuka practice
He's really fast here. I think he won more than half his races in Suzuka
"It's a dream to drive these kind of cars," Gasly added. "I said to him enjoy every single lap you have out on track. I gave him a few tips because for sure, compared to Super Formula, the tyres are different, the car's behaviour is different.
"He's been in the sim, and there were a couple of things he found really different to the Super Formula. He's really fast. I think he won more than half his races in Suzuka. He's really fast here."
READ MORE: F1 'closely monitoring' Typhoon Hagibis ahead of Japanese GP
Gasly and Honda-backed Yamamoto know each other well, having been team mates in Super Formula, and spent a lot of Thursday morning talking ahead of the 31-year-old's run in the car on Friday – with Yamamoto hopeful he can do a good job for both the Frenchman and the team.
"I told him I'm sorry I'm sharing your car and he said don't worry, it's not your fault," said Yamamoto. "Hopefully as much as possible [I can] give good information for Pierre.
"I kind of know what Pierre likes, I think he likes a car with understeer. I'm the opposite! It's a bit different, our driving style, but I know pretty well his driving style.
"I'm so excited, because driving a Formula 1 car has been my dream since I was young. Finally dreams come true tomorrow!"
Yamamoto attended several European races with Toro Rosso this year, allowing him to get to know the engineers, as well as spending a lot of time in the simulator. And with Honda keen to have a Japanese driver in F1, could Yamamoto be the first since Kamui Kobayashi in 2014?