Feature
Thursday's Hot Topic: Why Sebastian Vettel may have turned a corner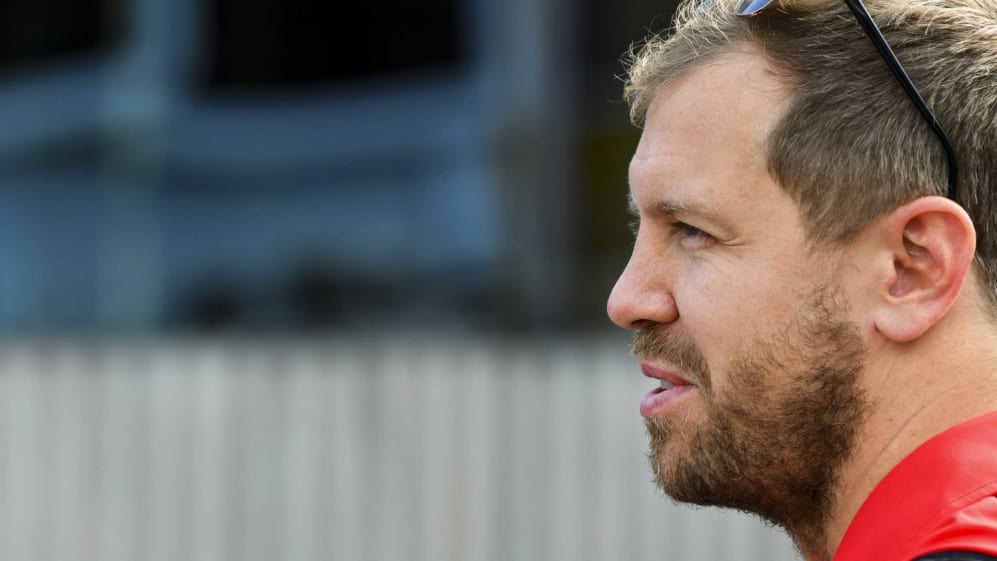 That penalty was still the talk of the town as Formula 1 rolled into Paul Ricard with the stewards set to meet on Friday and hear Ferrari's reasoning for requesting a review of the decision. Regardless of the outcome, what Sebastian Vettel did during the Canadian Grand Prix weekend – and what he does next, starting with the French Grand Prix – raises some interesting talking points…
On paper, the Canadian Grand Prix was another failure in a string that is growing frustratingly long for Ferrari this season. Sebastian Vettel was demoted to second, having crossed the line first, when a five-second time penalty was applied for returning to the circuit in an unsafe manner and forcing chief title rival – and championship leader – Lewis Hamilton off-track in his Mercedes.
It was also the latest example of Vettel coming off second best when fighting Hamilton. First there was Italy last year, when Vettel spun when trying to defend from Hamilton at the second chicane. Then there was Russia, when Hamilton passed him on track. Add in Bahrain this season, when Vettel spun when trying to keep up with Hamilton, and you get a highlights reel that Vettel will not be keen to dust off and watch anytime soon.
But there were positives to take from Canada. While Ferrari have, at times, had a Prancing Horse that is the fastest of all, they have rarely in 2019 managed to seize control of the reins and get the SF90 to perform as they expect when it leaves the safety of the stable to stretch its legs out on track. It's why on Fridays, after the two 90-minute practice sessions, Vettel so often trots out the same lines, that he can't find a rhythm – something that is key for a driver to build up a weekend – or get a balance he is happy with.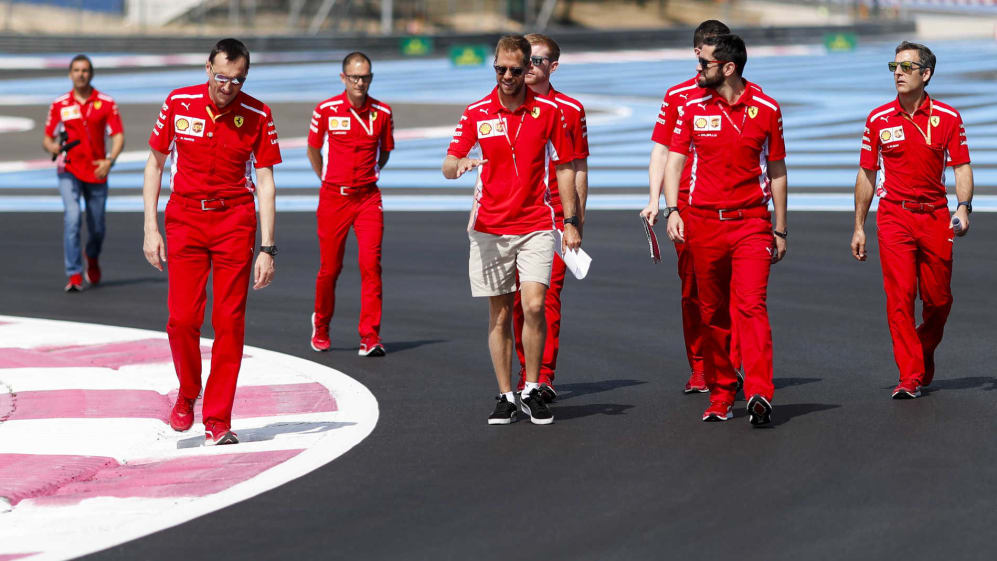 Hard work overnight usually bears fruit, but they are coming from so far back, it's simply not enough. In Canada, it was different. Vettel didn't mention rhythm or balance once. He played down expectations for the weekend, but his mannerisms and the way he carried himself suggested this was one of the better Fridays for the Scuderia. Granted, Circuit Gilles-Villeneuve played to Ferrari's strengths, but so did Bahrain and Azerbaijan – and they failed to take advantage of that when it counted come Sunday afternoon.
With a strong base on which to work, Vettel was able to excel on Saturday, delivering as near a perfect lap as you can get while also taking advantage of the fact that Hamilton was on the back-foot slightly after an uncharacteristic crash in Friday practice that meant he lost a bunch of track time. Come race day, with Hamilton looking the quicker of the two, Vettel managed to stay ahead and absorb the pressure for much of the race. Then, of course, came that costly error.
But there were enough signs in Canada to suggest that Vettel hasn't lost his edge, but instead perhaps was in a rut – as many drivers and elite sportspeople endure – that he was, and still is, battling to escape from. Confidence is key in sport and Vettel, it seemed from the outside, had lost his, perhaps as far back as Italy when he lost that wheel-to-wheel fight with Hamilton – and he has struggled to get it back.
Vettel's last win came way back in Belgium 2018, a run of 15 races. The German insists that isn't playing on his mind. "I'm not frustrated," he said. "Do I look frustrated? No, I'm not frustrated. It's not like we had 15 races to win and we didn't win. Then I'd be frustrated. We did the best we could. This year, arguably we could have had two shots so far, at one Charles [Leclerc] had a troubled race [in Bahrain] and I wasn't there in that race and in the other one, at least we crossed the line first! Generally I'm pretty happy with the races I've had."
For what it's worth, Vettel didn't sound frustrated when he spoke to the media on Thursday. In fact, he was in tremendous form, answering questions eloquently rather than taking the stonewalling approach.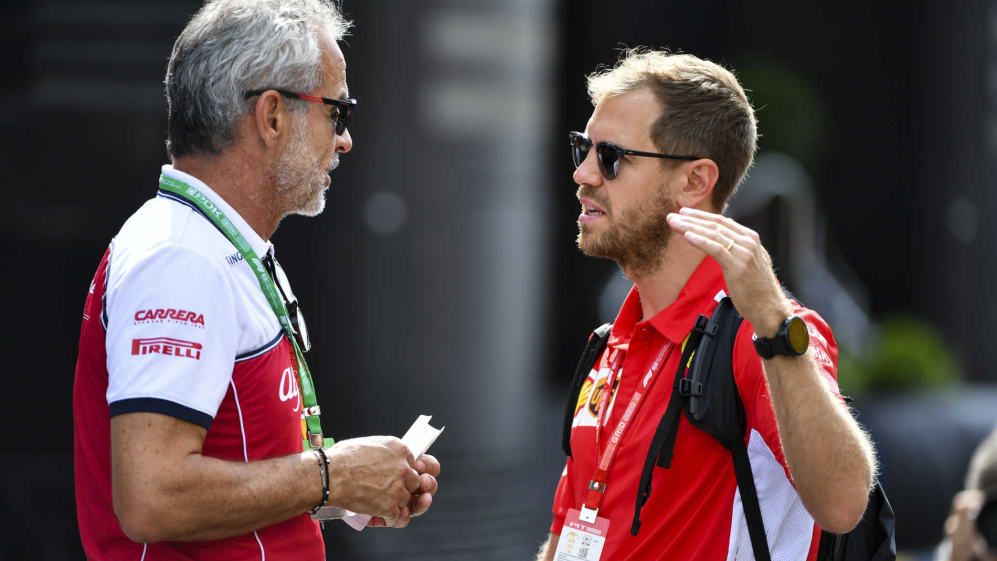 Key to Vettel's tremendous success at Red Bull from 2010 to 2013 was that he had, for the most part, the best car and was able to drive it in such a way that he could get everything out of it. So when things are going his way, he can be brilliant. That hasn't yet been the case at Ferrari – and as a result he's struggled more. But if he can use the Canadian Grand Prix weekend as a building block and feed off the positive feedback he received from fans across the world for the way he handled himself after the race, perhaps he can turn a negative into a positive.
Ferrari are not the favourites heading into France and their chances of victory aren't as high as in Canada because despite the long straights, where their power unit will be a huge boost, there are more corners and that is where rivals Mercedes will excel.
"The track layout is a bit different here [compared to Montreal]," said Vettel. "We know our car is very competitive on the straights, we are lacking some grip in the corners, so we lose and gain depending on where we are. Here we have a good mix of both. We have some updates, we have some parts to try. Friday will be an important day to see if we can get the car trimmed to see if we can make a step forward."
READ MORE: Why Paul Ricard provides the ultimate test for an F1 car
A win would be handy, a signal that his dip is over, but it's not the be-all-and-end-all. Second place after another clean weekend – plus their refusal to get distracted by the meeting with the stewards regarding that penalty - will be just as useful, because momentum in Formula 1 is huge, and Vettel and Ferrari will finally have some. With Austria – where our data shows Ferrari could have their best chance of victory in the current run of races – and Silverstone, where they should be in the fight, too, coming up, that momentum will be crucial.
So can Vettel get himself some momentum in France?