Feature
Thursday's Hot Topic: Will Baku spring a third successive surprise?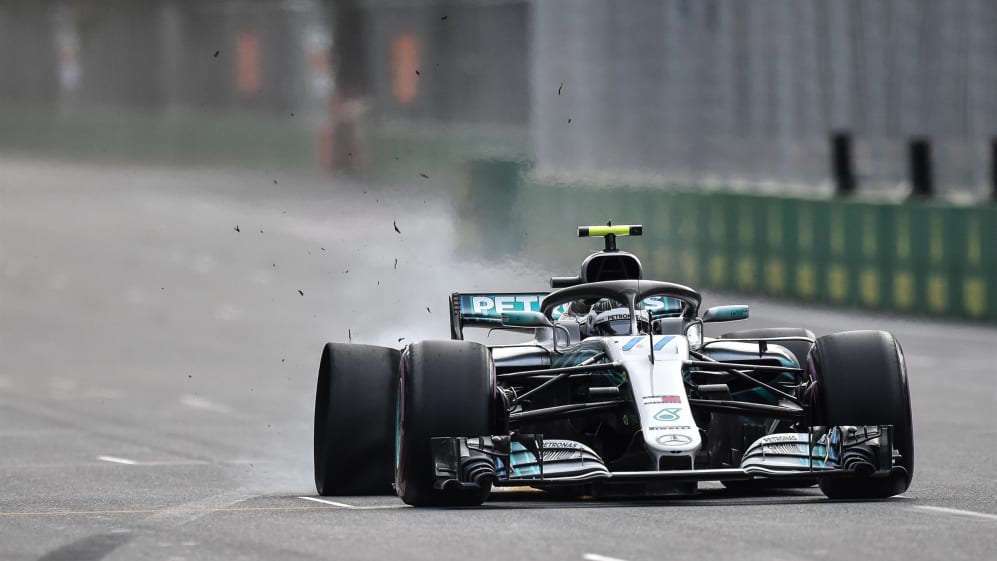 "Everything is possible." Pierre Gasly neatly summed up the opportunity the Azerbaijan Grand Prix, held on Baku's majestic street circuit, offers drivers. After the damp squib that was the inaugural race, the last two editions have been absolute thrillers. And after a rather dour race in China, unsurprisingly much of the paddock chatter on Thursday centred on whether or not Baku could give F1 a boost with another classic…
It says a lot about the unpredictability of Baku that only one of the three drivers to have started on pole on the street circuit have managed to make it to the podium. There have been three different winners in as many years, while grid position isn't that crucial, considering Daniel Ricciardo vaulted from 10th to take victory in 2017.
In the last three seasons, there have only been five podiums scored by drivers not behind the wheel of a Mercedes, Ferrari or Red Bull – and three of them were at Baku. Sergio Perez is the most prolific podium finisher here with two, while his new Racing Point team mate Lance Stroll took the other in 2017.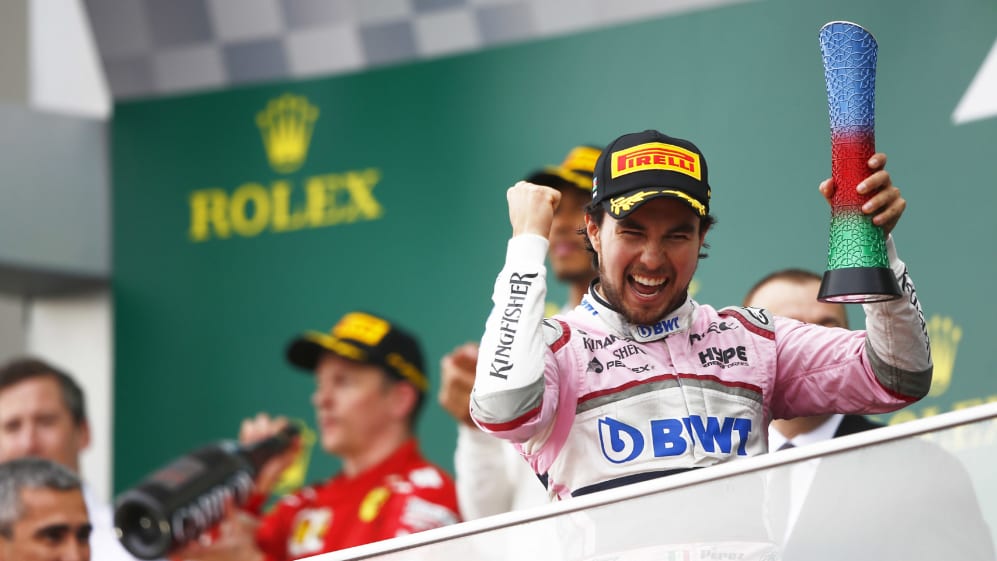 Given the gap between Mercedes, Ferrari and Red Bull to the rest remains sizeable, a crazy race in Baku represents the best chance the remaining seven teams have of sampling champagne on the podium this season. It's why, as Carlos Sainz says, midfield teams need to focus on "getting the basics right".
"It's an important weekend, especially to make sure you're on top of all the reliability issues and to make sure you have a smooth weekend in general," said the McLaren driver. "Normally, that gives you a good reward here. You don't even need to be the fastest midfield car to score a very good result. You just need to get the basics right in Baku, and normally there's good points for that."
Mistakes are common, even five-time world champion Lewis Hamilton getting caught out in the past – and that can make for an intriguing qualifying session and race
Baku is one of those circuits that demands your attention. All of your attention. All of the time. At 6.003km and 20 turns – though the last one is more of a kink – the Baku City Circuit blends a tight and twisty sector, with unforgiving barriers penning you tightly in around the picturesque Old Town, with sweeping high-speed sections.
That combination not only creates a challenge when choosing your set-up but also creates the conditions that usually require the Safety Car to be called into action – as has been the case in each of the last two editions. Mistakes are common, even five-time world champion Lewis Hamilton getting caught out in the past – and that can make for an intriguing qualifying session and race.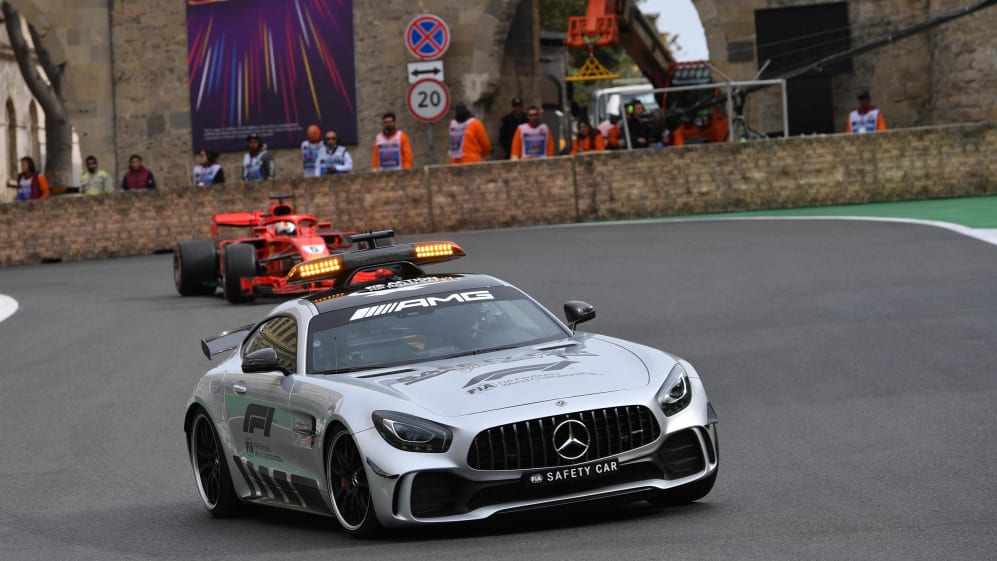 "In terms of racing, it's pretty intense," said Red Bull's Gasly. "It's really easy to make a mistake as well. The probability to have a Safety Car is higher than on other tracks. Until the last few laps, everything is possible. Valtteri [Bottas] should have won the race, and nobody would expect he would blow the tyre in the last few laps. It's a race where the focus needs to be 120% until the last corner, because everything is achievable."
It's perhaps no surprise that Perez has frequented the podium most often, the Mexican having proved across his eight-year F1 career that when things get crazy, he will get the job done and deliver more than his car deserves. His guile combined with the ability of Racing Point, formerly Force India, to nail the strategy is a package you want when it comes to the Azerbaijan Grand Prix.
READ MORE: The favourites for pole, points and victory in Baku
"In general, it's a circuit where the driver can make the difference, staying off the walls, making a clean race and maximising the strategy," he said. "Racing has been definitely my strongest point. Come Sunday, the decisions about where to put myself, who to fight, when to push, when not to, have paid off in Baku and also in other tracks. Here especially I think the racing is so close together there are normally good opportunities. If there is a chaotic race, hopefully we're there to take some good opportunities on Sunday."
With a 2.1km straight, the wind often giving drivers a headache and the new regulations – that include a bigger DRS – allowing for closer racing and some stunning overtakes so far this year, there's reason why there's such an expectant vibe in Baku right now. At least we haven't got long to wait to find out what is in store this year…