Feature
Thursday's Hot Topic - Will Mercedes hit back at Silverstone?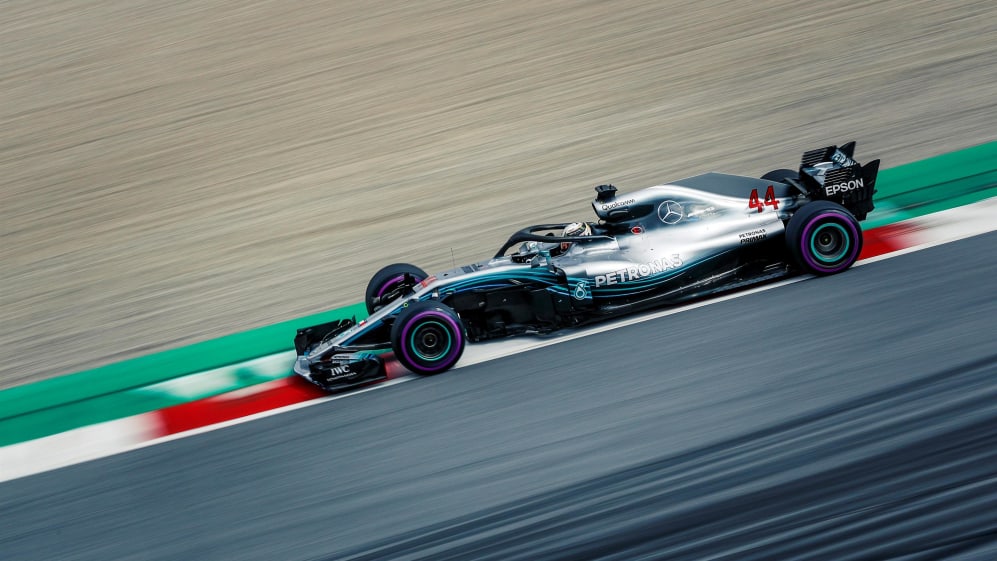 Mercedes's reliability has been close to bulletproof in the V6 hybrid turbo era. But in Austria, they suffered their first double mechanical retirement since they returned to F1 in 2010. With only a few days to take stock between Spielberg and Silverstone, will Mercedes strike back in Britain? As Lawrence Barretto explains, Lewis Hamilton is pretty hopeful they will…
Expectations were high for Mercedes in Austria. Fresh off a victory at the previous race in France, where their updated engine made its appearance one race late, the Silver Arrows unveiled their biggest chassis update of the season. They proceeded to lock out the front row. Victory was theirs for the taking.
But then disaster struck, on both sides of the garage. First Valtteri Bottas suffered a hydraulic leak and retired. Then Hamilton followed suit courtesy of a fuel pump issue. Mercedes lost the lead in the constructors' championship to Ferrari while Hamilton also surrendered his place at the top of the drivers' standings.
However, Mercedes say they manufactured new parts to cover off both issues on the Monday following the race. As a result, Hamilton and Bottas, plus Mercedes customers Force India and Williams, will run a modified fuel pump design this weekend. It's the Silver Arrows' impressively speedy reaction that leads Hamilton to feel his team will only emerge stronger from what was a challenging weekend.
"Obviously, we know it was a difficult weekend and of course we have all wished it wasn't the way it was but what doesn't kill you only makes you stronger," said the four-time world champion. "Honestly, the spirit within the team is stronger than it's ever been. These experiences we've been having and how we've been handling them, have really united us more than any other year.
"There's a great energy within team. So, while it was a painful experience, it actually brought us closer. I think it made us stronger. I think coming here there's been some fixes already, immediately after the race, as soon as they got the car back, I think that evening there was a fix that was designed and put into test mode. So, the team was super on it and I'm confident we've done everything we can to make sure it doesn't happen again."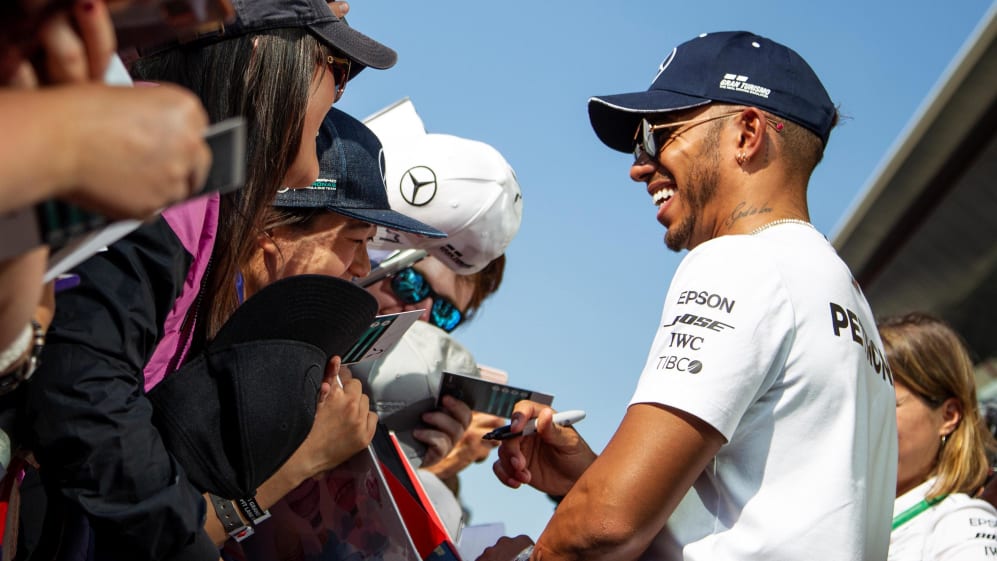 Hamilton's unequivocal belief in Mercedes
Some of that confidence may also come from the fact Silverstone is Hamilton's manor. With four wins in his last four visits, he practically owns the place. But some also comes from an unrelenting belief in a team that has brought him so much success.
"The team are very, very reactive," he said. "We're trying to be proactive, but it's great to be able to be reactive as well. We have been making a lot of improvements in the car, my feeling for the car, my understanding – that just naturally grows for a driver throughout the year and for a team as you become more aware of the tyres, the strengths and weaknesses of the package you have.
"Everyone is going to continue to shift and get a bit better, but ultimately we want to be improving faster than the others if possible. But it has been an up and down season and I can't really explain it."
Mercedes' strategy team came under the spotlight in Austria, with head strategist James Vowels taking the unusual step of speaking on team radio and apologising to Hamilton for the call that dropped him from the lead to fourth as a result of not pitting him under the virtual safety car.
It wasn't the first mistake Mercedes had made with strategy this season with Red Bull Team Principal Christian Horner suggesting the four-time reigning world champion team has a weakness. "They have had a great advantage over the last few years," said Horner. "Their own real competition has only been internal, between their own drivers. So the management have never been in a position where they have had to go head to head, through an entire season.
"The closer you get to the end of the year, the more the pressure builds. So it's a new experience for them. There are obviously very capable people there. Our role if we can get close enough will be to put pressure on. We've seen that when you do put pressure on, mistakes do happen."
Daniel Ricciardo believes Mercedes remain the leading outfit but they have shown some vulnerability. "They are the overall toughest package to beat at the moment," he said. "But they've shown some signs of weaknesses in some areas. They have been pretty bulletproof so compared to how they have been, they look vulnerable but still in the big scheme of things, they are still a strong team and hard to beat."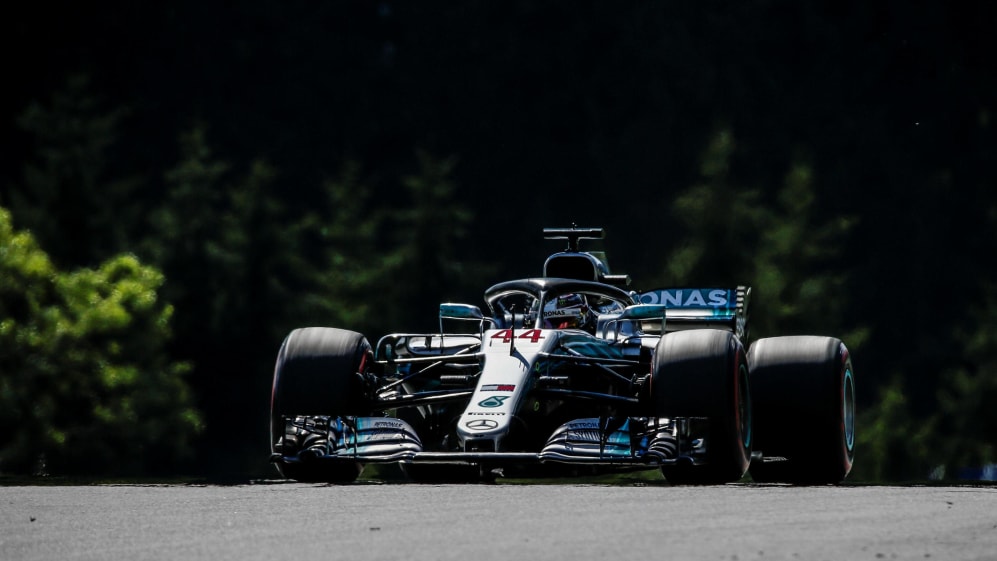 Hamilton confident in team strategists
Hamilton, though, has no worries. He says his rival teams have made errors and lost points this year. And when it comes to strategy, he reckons he has the best team in the F1 pit lane. "If you look at Ferrari, they've lost points and I'm pretty sure the Red Bulls have lost points," he said.
"The amount of pressure, the amount of simulations that go on - there are a lot of tough calls for each team to make. Some of them for sure are easier than others. It could be one weekend the easier one is the wrong decision and vice versa. That's just how it is. I hope it's not a title decider, but, as I said, I can't predict what's going to happen going forwards.
"All I know is that we are constantly getting better and improving. What I can say is that I really do feel like I have the best strategist team behind me. I mean look at how many wins I've had within this team. We've had far, far more success than we've had failures and nobody is perfect. It's just the way the sport is. There is no way to be perfect. It would probably be boring if that was the case."
After nine races, Hamilton is in a better position than he was this time last season. At that stage, he was 20 points behind. Right now, he's just a point adrift. Mercedes are worse off, admittedly. Last year, they headed Ferrari by 33 but currently trail their rivals in red by 10.
But this season has seen the pendulum swing more dramatically and Mercedes are hopeful they can hit back on a track where they have run so well in the V6 hybrid turbo era. And if recent years are anything to go by, they tend to finish the year stronger than they started.
That might explain why Hamilton says: "I still feel we are the best team, and I truly believe that we will remain that for the rest of the year."