'Time will tell if I get bored' – Vettel ponders life after F1 and leaves the door open for offers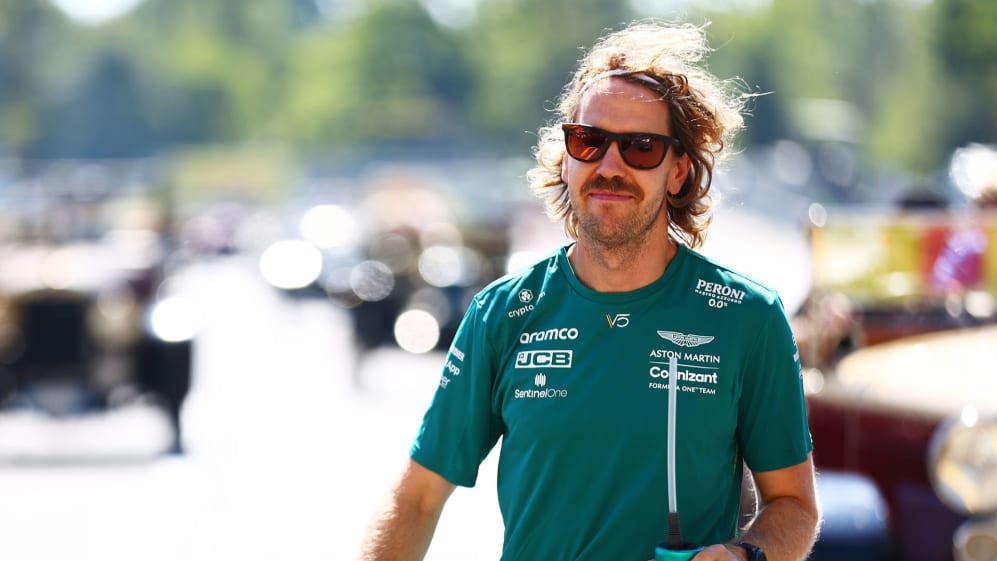 Sebastian Vettel has not ruled out returning to Formula 1 in another role after his retirement as a driver, with the four-time world champion joking that "time will tell whether I get bored within three months or three years".
Vettel will close the book on an illustrious 16-year F1 career at the end of the 2022 season, having claimed 53 race wins, 122 podium finishes and 57 pole positions to date alongside his aforementioned clutch of titles, which were all achieved with the Red Bull team.
Having enjoyed so much success at Red Bull, the German was recently asked if he would ever consider returning to the outfit in a non-driving capacity, prompting him to explain how he is approaching his departure from the sport.
READ MORE: F1 retiree Vettel and Williams Driver Academy member Jamie Chadwick to compete in 2023 Race of Champions
"I don't know at the moment. I'm not considering anything, because I'm stepping away. Time will tell what will be something that is possible to do – if there is an offer of any such nature or not – and then I will see how I feel like [in] the moment," 35-year-old Vettel commented.
"I'm quite happy to spend more time on other things and I look forward to seeing the kids more and stuff like that. Then time will tell whether I get bored within three months or three years!"
Vettel was also asked about how close he came to returning to Red Bull in place of Alex Albon back in 2020 – following news of his exit from Ferrari – but played down discussions with team chiefs Christian Horner and Helmut Marko and made clear that he remains "happy" about moving to Aston Martin for his final stint in F1.
"I made the decision to join Aston Martin before I think it was really in discussion that Alex was going to leave, so it was never really close. Of course I know Christian, I know Helmut, so for sure, I had a sort of brief chat with them, but never really anything serious," he added.
TREMAYNE: Why F1 will lose one of its greats – both on and off track – when Vettel retires at the end of 2022
"I also know and knew that if it would have been an option or serious, we would have at least talked about it, but it never came to that point. Obviously, a couple of months later, you could look back and say 'if' and 'what if', and so on, but I'm happy with the choice I made.
"[We] expected that we would be more competitive last year and this year, but we were not, and I'm very happy with the way the team has progressed and [how] we are working together. It's not the dream sort of coming true, racing in the positions we are racing, but it's been a challenge, and I think I've accepted it and tried to make the most of it."