Opinion
TREMAYNE: Why F1 will lose one of its greats – both on and off track – when Vettel retires at the end of 2022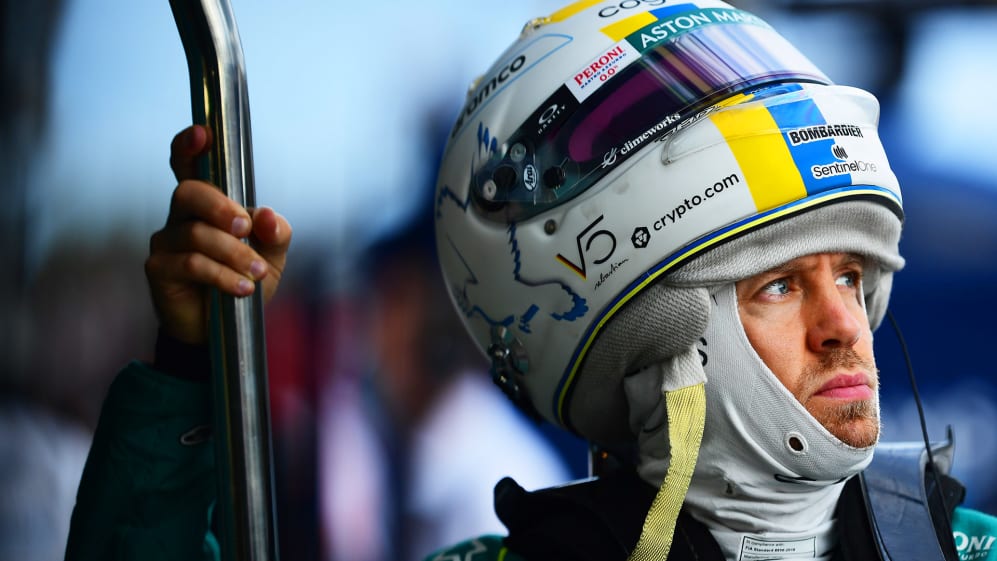 When the news of Sebastian Vettel's intention to retire at the end of the season broke in the paddock here in Hungary on Thursday, many people were moved to speak well of the 35-year-old German quadruple world champion.
He was described as being "humble," a "great role model" and an "ambassador for the sport," an inspiration and a role model with the sort of career that a younger generation would look up to. "Everyone in the paddock loves him, you know?" Carlos Sainz said. "You will not hear someone speaking bad about Seb. I think this year speaks about his personality. He's alive as a human being, not only as a driver."
READ MORE: 'He's such a legend of our sport' – Vettel's fellow drivers hail him as 'an inspiration' following his retirement announcement
Aston Martin team mate Lance Stroll, when asked what he would miss most about him, gave another small insight when he replied: "Well, definitely not the long debriefs! I think he's good at that. But, kidding aside, he's just been a great team player and someone that that's been really easy to work alongside. He's a big talent, extremely professional and I think his technical understanding for the car is great. He's been a great member of the team and someone that that I've really enjoyed working alongside. It's definitely been fun."
Undoubtedly one of Seb's most endearing characteristics is an abiding love for the sport. Unlike the majority of drivers, who tend to be too tied up in their own participation, he is in the category of Sir Jackie Stewart, the Franchitti brothers, Kevin Magnussen and Karun Chandhok, keenly aware of its history. And he has never lost his childhood wonder of it which he acquired from father Norbert, who competed in hillclimbs in a Volkswagen Golf and took him one very wet day to Hockenheim in 1992.
"We got tickets very cheap," Seb once recounted, "and had a very long walk down all the way to the first chicane. It was pouring with rain and nobody was going out of the pits because there was aquaplaning. Then you'd feel the ground starting to vibrate and hear this thing as it shoots past you like a torpedo with this jet of water behind. That I will never forget. The day, the rain, the sound, the vibrations. That's why I'm a fan of the old days, they were more raw."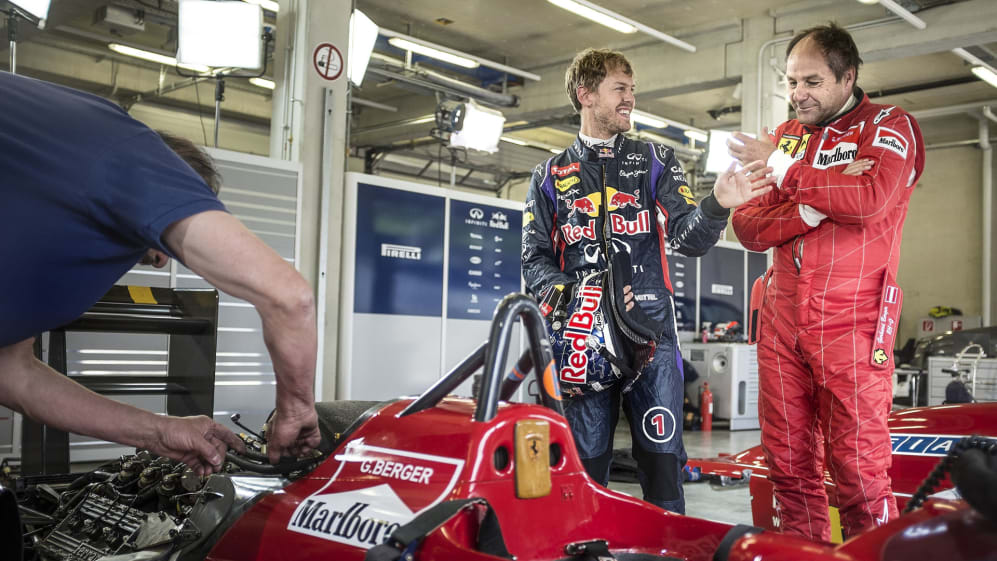 How could you not like a modern racer who read an old book and immediately understood the goosebumps that racing god Bernd Rosemeyer experienced back in the 1930s, when describing the wall of people who flocked into the old Nurburgring?
"When you start racing, you race these other kids in karts," Seb continued. "And then you understand Formula 1 as a child. These are the kings of what you are doing. They are in another world. These men are heroes. I'm a big fan of history."
READ MORE: Vettel says retirement call 'not a decision I took overnight' – and admits he's 'scared' of life after F1
He once said he'd like to go back in time if he could, having lunched with Stirling Moss in his London home and been shown his famous scrapbooks and all their old photographs. His purchase of the ex-Nigel Mansell Williams FW14B, which he demonstrated at Silverstone, was further testament to that passion to understand the sport's past.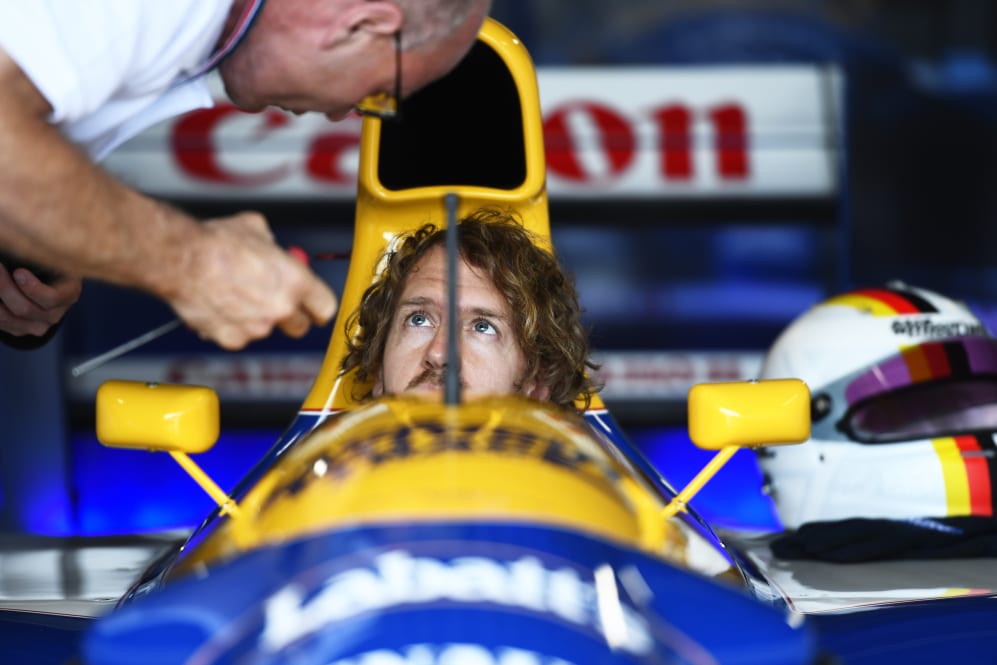 We all remember the times in victory in the Red Bull days when he would wag a digit to indicate Number One, and the occasional petulance as lead driver that saw him nicknamed 'Princess Petal' by some other factions within the team who often lost out, most notably in the infamous 'Multi-21' drama in Malaysia 2013 where he pointedly ignored team orders to let Mark Webber take a rightful victory.
Or the way in which he drove belligerently into the side of Lewis Hamilton's Mercedes when running under the Safety Car in Baku in 2017, under the mistaken belief that the Englishman had brake tested him.
READ MORE: 'My best race is still to come' – Read Vettel's retirement statement in full as the four-time champion calls time on his F1 career
Or Canada 2019 when, having made an error and then blocked Lewis, he was given the five-second penalty that cost him the win. In parc ferme, he deliberately hit the P2 marker, then swapped it for P1. Let's be honest, how many of us wouldn't have reacted that way, in the heat of the racing moment?
He readily admits that impatience has always been part of his character: "I am not always patient in the race, I know. But you care so much, you have passion, and emotions that drive you."
Passion… That, his honesty, and the manner in which he is so ready to give a detailed and insightful answer to questions in press conferences (or to argue his case to the bitter end with the stewards), plus the way that he wears his heart on his sleeve, are all attractive characteristics of a genuine racer. If there was at times arrogance in the cockpit, the sport will nevertheless remember him as a fundamentally humble man with few pretensions.
"For me, those things are not me," he once told me, speaking of petty jealousies or toxic rivalries. "It's not like that when we fight each other on the track; you give each other room or no room or whatever you do. I always see it that way, that obviously when you fight on track, you fight for yourself. That's just being competitive.
MUST-SEE: Sebastian Vettel pilots a 100-year-old slice of Aston Martin history around the Circuit Paul Ricard
"It's a great thing. But that doesn't mean that you need to be an ass when you get out of the car. If somebody has done better than you, it's hard, but I appreciate it a lot if somebody comes to me that has just been defeated and then shakes my hand, looks me in the eyes and says well done. So I also try to do that, even if I would like to run away and hide, because I think it's the way it should be."
He would add wistfully: "I think nowadays, it would be great if we didn't have so much publicity. My point is this young guy comes in, wow he is magical, and he is not human, blah, blah. Then you praise him, people look up to him. Then it's like people wait for something, to shoot him down, so they can say, 'Look, he is not that different to us. He can't fly. He is not superhuman.'
"But they don't understand that this guy that came in and did things, whom people considered special, never went into it himself in the first place saying, 'I'm doing something special. I'm superhuman.'"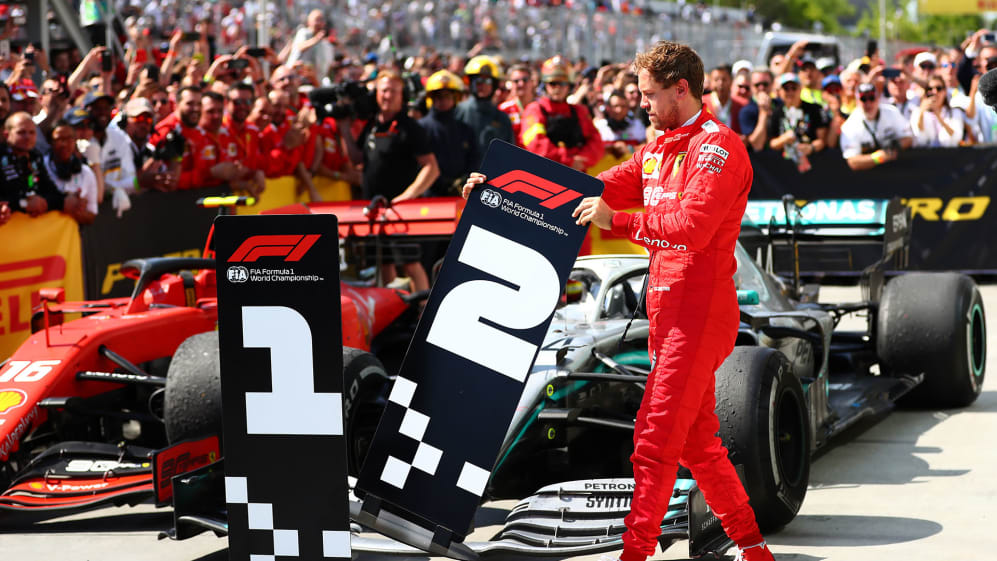 He has always been very private about his family life, but the week after that infamous Canadian GP in 2019, he married his long-time partner Hanna, and his family is the rock that forms such a key part of his life's stability at their home in Switzerland's Thurgovia.
"Yes, that is my life," he nods. "Obviously, racing is also my life, but what I mean is if somebody asked me who are you, then the answer I think I would like to hear from myself is, I'm husband to Hanna and father to my kids, and so on. This is who I am."
WATCH: 10 moments of brilliance from four-time champion Sebastian Vettel
Everyone in F1 wears some sort of mask, but the drivers need armour when they are racing. But when they stop, very often you see the person you've always wanted to see before. The family man, the vulnerable person. Recently, when Seb brought his children to a race or two, several of us suspected what was to come.
"It's not what I do that defines me," he would say, carefully. "For a lot of people that follow from outside, yes, of course it is. It's the same thing for me when I watch the tennis game and when I look at the guys, that's who they are for me. But that's not really who they are. Knowing from my own experience, it's not like that. I think I'm judged like that. So I think that what I said earlier, that's the answer I would like to give if somebody asked me, who are you?"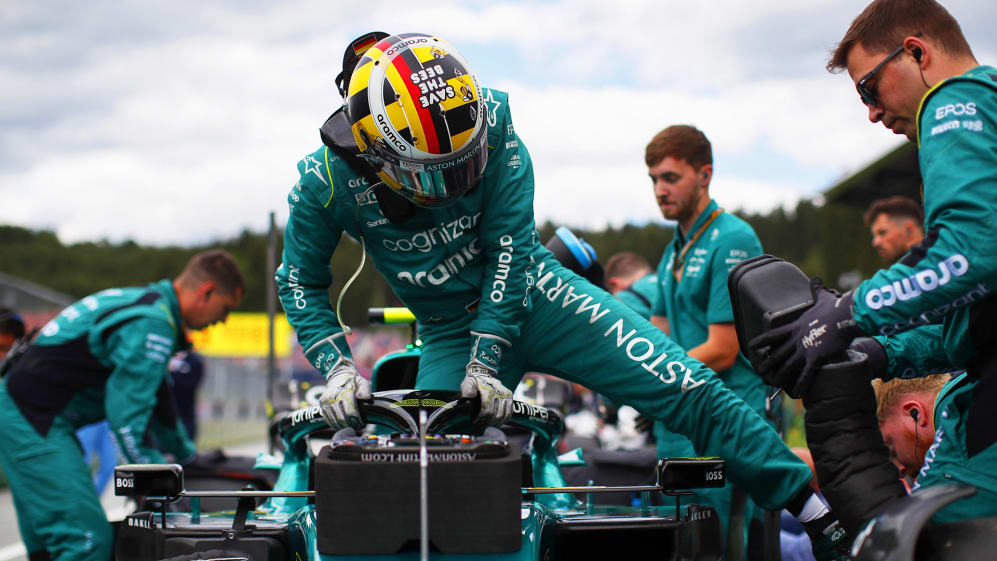 He also provided a perfect answer when Attitude magazine recently asked what his reaction would be to learning one of his children was gay. He replied that they would get exactly the same sort of unconditional love as his other children.
Of late, his increasing willingness to stand and speak out against all manner of oppression or injustice in the world, not to mention the problems with the climate, has earned him a raft of new fans. His appearance recently on the BBC's Question Time show underlined that bold new role he is all too willing to play by shooting from the hip.
ANALYSIS: Why Vettel decided to retire – and who might replace him for 2023
A decent man and a racer with interesting flaws, he matured from the shy kid who stood in for Robert Kubica at Indianapolis in 2007 into a worthy four-time world champion with Red Bull and a winner with Ferrari. A forthright character, he's also evolved lately into an elder statesman with clout, something interesting and relevant to say, and zero fear of voicing his opinions.
Up until now, when he has donned what he calls his 'costume' to do what he has loved doing, life has been great. And now he's preparing to switch worlds. Though more public speaking in the name of righteous projects will almost certainly follow, many believe he will still retain an active interest in the sport he loves, and which in turn loves him.
As a racer, he'll be missed. As an intelligent, perceptive and articulate observer, he still has much to offer.