To win in Monza, Ferrari have to do 'everything perfect' - Binotto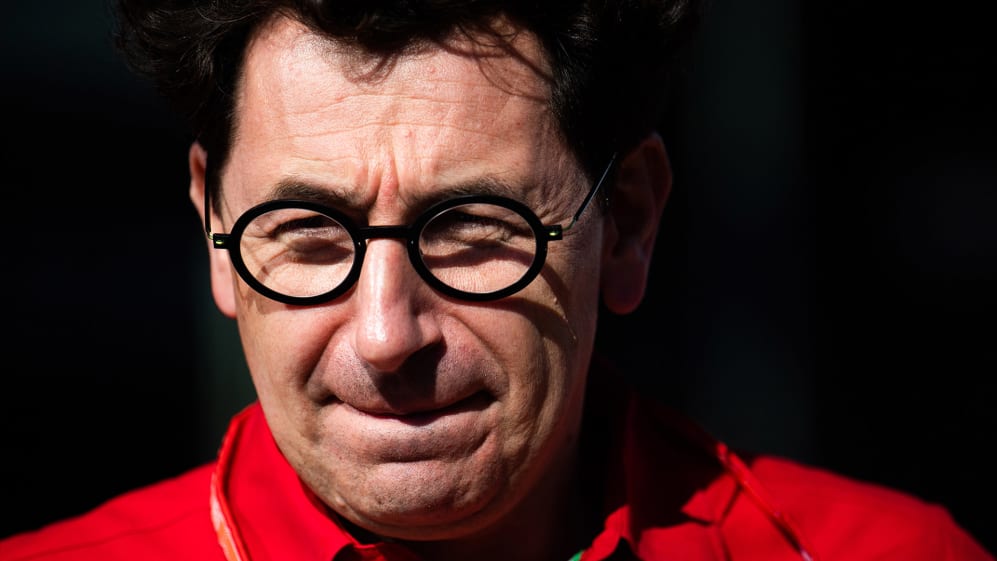 Having broken their 2019 duck in Spa, Ferrari will leave no stone unturned to make it back-to-back Formula 1 wins, even if they have the perceived advantage going into their home race at Monza.
Odds-on to win in Italy, thanks to the power advantage they underlined in Belgium, Ferrari aren't taking anything for granted after Charles Leclerc took his maiden win, and the team's first of the season, last weekend. Nothing will be left back at Maranello, stressed Team Principal Mattia Binotto.
"The win in Spa is important for our fans, hopefully many will join us in Monza to support us," he said. "We've seen that to win, we need to do everything perfect, from the quali, to the start, to the team management, to the drivers themselves, so nothing can be left. I expect that it will be very difficult in Monza so we will need to be perfect there, knowing that Mercedes may be competitive as well."
READ MORE: Why Ferrari's SF90 is tailor-made for Spa and Monza
Expectations were high before the victory in Belgium, but to make it two out of two, the team have three major areas to focus on before they take to Monza: making sure the new-spec power unit holds up, working on their long-run and medium-tyre pace, and optimising their low-downforce package.
After Antonio Giovinazzi's Alfa Romeo went up in smoke during qualifying, alarm bells rang at Ferrari, who will take the same-spec engine to Monza.
"We need to analyse what happened because that's one early failure, [which] normally should be down to something wrong, quite detectable. So the engine will be back in Maranello and first will be the need to disassemble it and try to understand. We have a few days to react but yes, it is a concern," Binotto said.
With just 11 turns and a focus on top speed, the Italian Grand Prix demands a package with even less downforce than the one used in Belgium - but Binotto is confident Ferrari have what is needed.
TECH TUESDAY: How the teams adjust from high-speed Spa to even quicker Monza
"Certainly Spa, as Monza, is one of the most power-sensitive circuits and we've proved that our package is competitive here in Spa, and we may expect to be competitive in Monza as well, no doubt," he said. "We've developed some low-downforce packages, some of it has been used here in Spa."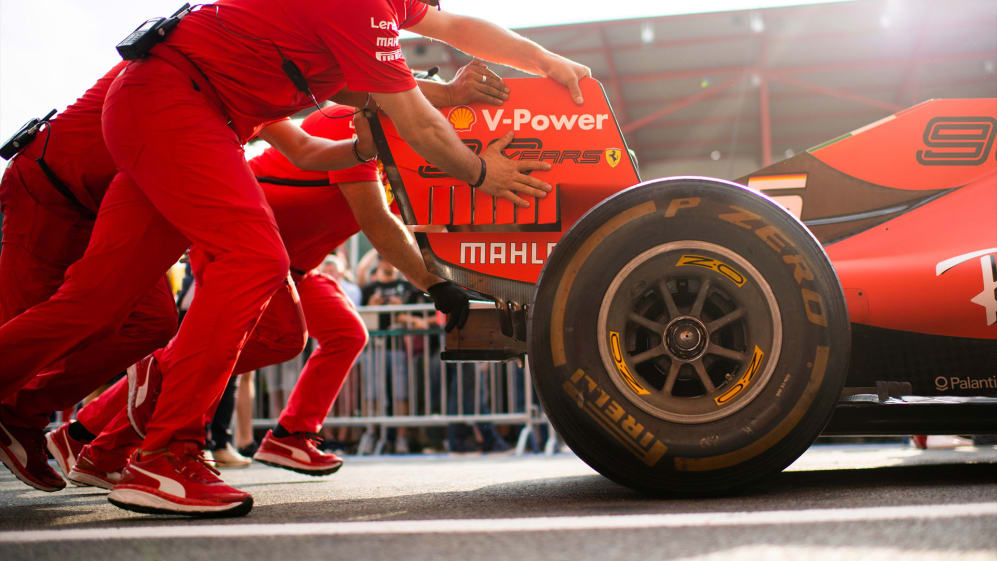 And while Leclerc seemed to have overcome his tyre issues at Spa, which held him back from a podium in Hungary, it was Vettel who was off the pace in Belgium. A concern, as Ferrari's pace on the medium tyre on long runs was no match for Mercedes' with Lewis Hamilton catching Leclerc at a rapid rate in the closing laps.
"I think our soft tyres worked very well; it wasn't the case on the medium," said Binotto. "Why is that the case? It's very difficult to understand the tyres this season. And I think if you ask the same question to Mercedes they probably will struggle to answer you why they were not so strong on the soft but stronger on the medium.
"Hamilton seemed as surprised of the good pace he got on the medium. The difficulties on understanding the tyres are long term, we're discussing it, and we've shown again how things may be."
"Certainly Sebastian [Vettel] suffered a bit more [than Leclerc] from degradation this weekend both on Friday and during the race. Seb is normally good in managing tyres especially in the very first laps, to use the tyres later in the stint, so it's something we will… try to understand, analyse, and certainly if we learn it, we will improve ourselves in the future – but so far – no answer [why]."
A winless drought of 15 races now ended, Binotto still refrained from calling this a milestone in Ferrari's season. He said, bluntly: "I think as far as to prepare for Monza, or the best way to approach Monza would have been to have won many races before, and not only Spa."
It's safe to say that the midnight oil is being burned at Maranello, Mercedes doing the same back at base to spoil the Scuderia's party in the Italian Grand Prix. Favourites, perhaps, but Ferrari know all too well that such labels can prove fleeting on race day.