Too soon to tell if Monaco was Aston Martin's breakthrough weekend, says Vettel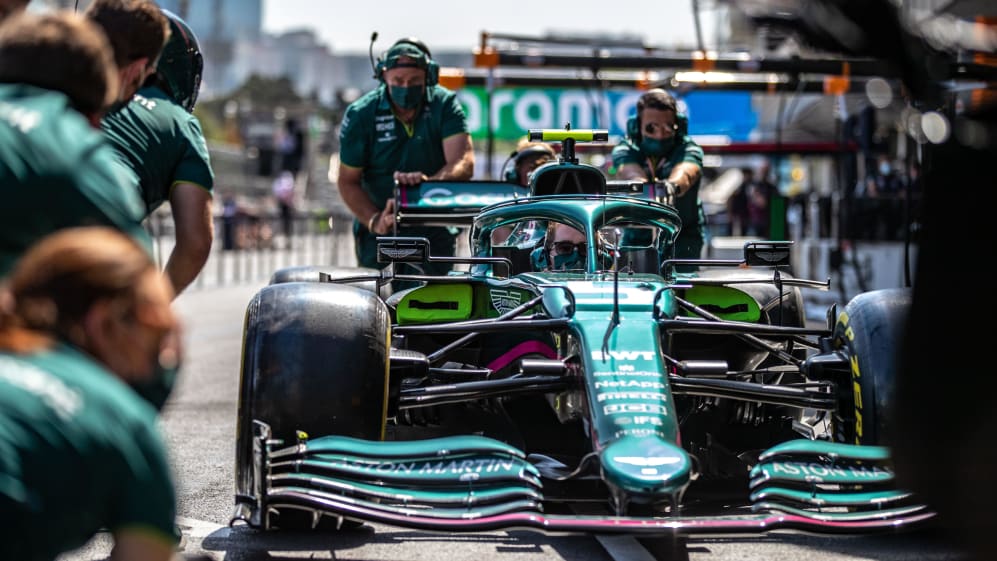 Sebastian Vettel scored his best finish for Aston Martin last time out in Monaco, with team mate Lance Stroll capping off the team's best weekend so far as they left the Principality with 14 points. But the four-time champion said in Azerbaijan that it was too difficult to tell if the team in green have now tapped into a rich vein of form.
Vettel's fifth-place finish in Monaco from P8 was sealed with a brilliant overcut of Lewis Hamilton and Pierre Gasly, while Stroll took P8 to ensure Aston Martin came away from the street track with a double-points haul. The Monaco GP Driver of The Day was asked whether that was a breakthrough weekend for his team.
Azerbaijan Grand Prix Form Guide: Will we see another mixed-up podium in Baku?
"It depends what comes after, so it's up to us, but I think certainly it's been a good weekend," said Vettel at Baku. "We had both cars in the top 10 scoring points on Sunday so certainly a positive weekend for us, but yes, we will see. Obviously somehow it's [Azerbaijan is] a bit similar, it's a street circuit but it's a different one.
"It's a lot faster, with a lot more straight-line content, so we will see what we can do but I think we are getting to grips as a team more and more with the car that we have. We need to keep pushing and see what we can get in the next races."
Vettel took pole position for Ferrari in the 2018 Azerbaijan GP but finished fourth, and took a podium for the Scuderia here in 2019. He was asked on Thursday ahead of the Grand Prix whether there was a secret to maximising a lap of Baku.
"Yes, obviously the spec you're running is very different – you're running way less wing than Monaco – and it will feel different, but that's due to the nature of the track," explained Vettel.
GOOD LAP vs GREAT LAP: Ride onboard with Max Verstappen to see how to nail a lap of Baku
"I think ultimately you need to have the trust in the car and the confidence on a track like this to make the difference. You have the section around the old town that is very twisty, where you can make or lose a lot of time. So that I think will ultimately be the decisive factor," he concluded.
Aston Martin are on 19 points after five races, while their previous incarnation – Racing Point – were on 41 points at this point of the 2020 season. But there's a long way to go, and as Vettel found out in 2017, Baku can often provide astonishing and unpredictable drama at every turn…