Top eight W Series drivers to automatically qualify for 2022 season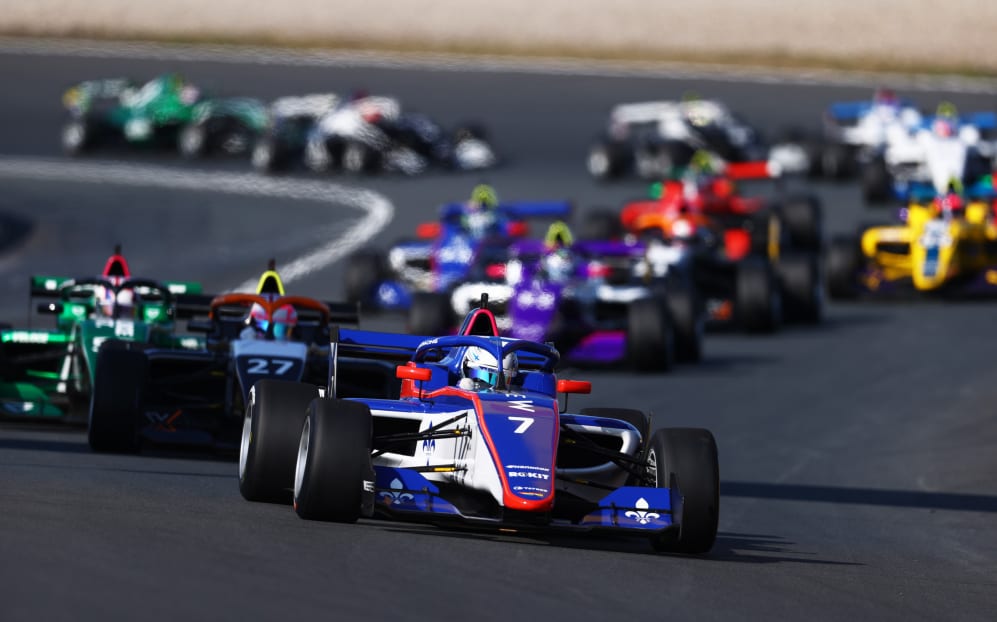 Ahead of the season finale at Circuit of the Americas next week, the W Series have announced that the top eight drivers in this year's standings will automatically qualify to take part in next year's championship.
Previously, only Nerea Marti and Irina Sidorkova were guaranteed drivers until the end of the 2022 season as they were part of the W Series Academy – a grassroots initiative that provides support, mentoring and training to two drivers for a maximum of two years.
READ MORE: Jamie Chadwick on why W Series will have a generational impact
Now, the wildcard berth has been extended to eight drivers. However, Marti and Sidorkova are currently in the top eight of the standings. Furthermore, joint-leaders Alice Powell and Jamie Chadwick are already eligible for W Series retention in 2022 before the United States double-header as they sit on 109 points each to third-place driver Emma Kimilainen's 75.
"I am delighted to announce that our top eight drivers this year will be guaranteed a W Series drive in 2022," said W Series Chief Executive Officer Catherine Bond Muir. "At the end of our inaugural season in 2019, 12 drivers earned the right to return to W Series for season two when we vowed to return bigger and better.
"This year's reduced number of automatic qualifiers is further proof that we have done just that. Our landmark partnership with Formula 1 has resulted in increased interest in the series around the world and a larger pool of talented female racing drivers from which to choose from in season three."
READ MORE: How F2 and F3 provide a pathway for the Formula 1 drivers of tomorrow
The remaining drivers in 2022's W Series grid will be picked in a similar manner to this season, which saw 55 drivers attempt to qualify before a driver evaluation cut the long list down to 18 drivers alongside Marti and Sidorkova.
With just two races left in support of the F1 United States Grand Prix on October 22-24, Chadwick is looking to retain her crown while Powell is seeking a maiden W Series title.